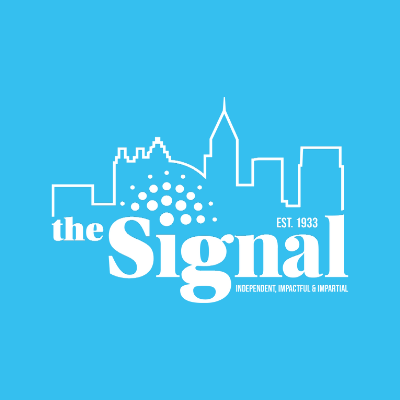 Georgia State administration announced they were pursuing alternate translator frequency for Album 88 to secure daytime programming, according to a June 27 university release.
Georgia Public Broadcasting is set to replace Album 88's current programming on WRAS 88.5 FM from 5 a.m. – 7 p.m. on June 29, as previously reported by The Signal.
However, the university's announcement states engineers and other media consultants have been hired to discuss the translator frequency. Administration will continue to work to sustain Album 88's presence but still plan to honor the GPB-GSU partnership.
"…Students will continue to create and manage Album 88 programming 24 hours a day, seven days a week. During daytime hours Album 88 will be heard digitally via the streaming webcast, at www.wras.org, by clicking the Listen Live link at the top of the page," the release states.
Douglass Covey, Vice President of Student Affairs, met with WRAS management to discuss the plans before the university announcement was release, according to the statement.
WRAS management declined to comment.
Album 88 Alumni (A88A) approached Georgia State with an alternative option for WRAS on June 25, as reported by The Signal.
A88A's proposal would include student opportunities with mentorship programs, learning experiences with local and national media companies and over 100 internships, according to #SaveWRAS's website.
Zachary Lancaster, A88A's president, said the group was notified of the university's announcement the same time as the public on June 27.
However, Lancaster described administration as being hostile towards the A88A and their proposed student focused plan.
"…This brings into question the credibility of official statements that this deal is better for students and then university as it shows a lack of willingness by the [administration]," he said.
Lancaster said for the interim period, WRAS will be relegated to online stream only.
"This is unfortunate as the fact of the matter is that a significantly smaller number of people listen to the radio online, as was noted by Billboard, this will radically shift the type and number of listeners that WRAS is capable of reaching," he said.
If Georgia State was to approve of A88A's proposal, WRAS' frequency would shift to a different frequency during the day.
Destiny Blanton, Georgia State student, said moving Album 88 to another form or frequency would not give the same experience.
"When you get accustomed to tuning into one station, I can't… it's just too much change at one time. It's not the same," Blanton said.
Blanton said she doesn't listen to the station often but passes by the office often. Blanton has worked in the University Career Services Center across from the WRAS office for four years.
"You can see them behind the glass, 'their cocoon'. When you look in there, it looks like they're in their own little world. And then you can hear the music that they're playing outside," Blanton said. "And to just not see them there, it would feel out of place. I would feel out of place," Blanton said.