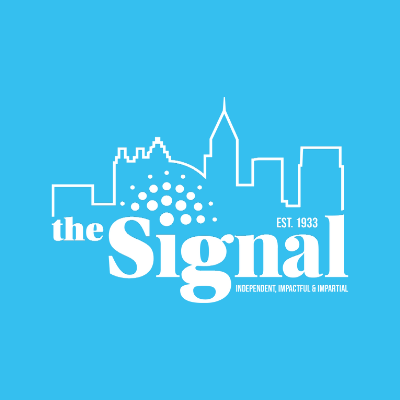 Album 88 Alumni (A88A) announced an alternative proposal to the GSU-GPB partnership to university administration on June 25. Information was released via Twitter at approximately 10 a.m.
The counter-proposal outlines a plan to keep WRAS 88.5 FM completely student-controlled, according to the release on #SaveWRAS's website.
Georgia Public Broadcasting (GPB) would still broadcast in the metro Atlanta area, however the proposal also asks for another FM translator to broadcast a separate signal for their exclusive content. Album 88's analog channel would then remain unchanged.
A88A's proposal includes student opportunities with mentorship programs, over 100 internships and other learning experiences with local and national media companies, according to the release.
"We've put together a plan that gives students more chances to get real-world experience in TV media, in addition to the radio and other media opportunities in place," the release states. "We believe this proposal gives everybody what they want and need."
Zachary Lancaster, A88A's president, said the station's alumni had about two weeks to put the proposal together in an email to The Signal.
"We invite people to be a part of the discussion on Twitter and Facebook about this proposal," he said. "While we have offered this to the administration, if they prove that they are uninterested or invested in working with the students or alumni to pursue an alternative that will leaves students in control of the station 24 hours a day, then we will begin to explore other options available to us."
Lancaster also said WRAS students had been in contact before the proposal was announced.
"…I have personally worked closely with Ms. Zimtravich and Mr. Martin while organizing this proposal," he said. "We intend to work with the students to resolve the issue any way necessary."
The night before A88A's proposal was announced there were discussions of Big Boi from OutKast allegedly donating funds towards the alumni's efforts.
Lancaster said there were internal discussions about how money could be applied for maximum impact of the #SaveWRAS movement, but no commitments were made despite the rumors.
"…And these conversations were entirely theoretical. We certainly hope that Big Boi will be involved at some point, but what the nature of that involvement may end up being is unknown at this time," he said.
On June 29 the GSU-GPB partnership will go into effect, as reported by The Signal in a previous article.
Lancaster said neither Georgia State administration or President Becker have been in contact with A88A since the announcement was made.
"..While it is not included in the press release due to time involved, we are giving Becker and the administration till Friday by close of business (5 p.m. est)," he said. "We hope to hear back from them before then to continue the discussion."
Additional information and announcements will be made as they develop, according to Lancaster.
"…Given some recent developments, we hope GSU delays as the students will become completely disconnected from all but 0.3% (~216) of their listenership…," he said.
Students at WRAS could not be reached to comment about the alternative proposal by press time.
Individuals can find additional information about advocacy efforts for WRAS 88.5 FM or upcoming A88A announcements on #SaveWRAS's website.