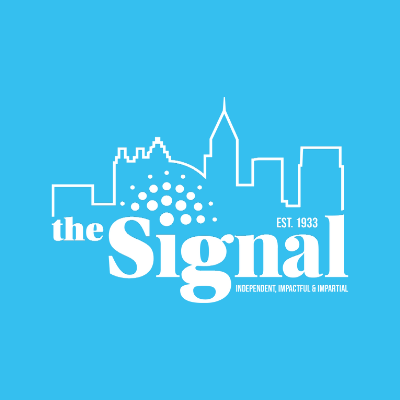 Incoming student Patrick Sharp, founder of the White Student Union at Georgia State, admits that he's amazed by how much attention he's gotten since he first moved from Birmingham, Ala., a couple of months back.
"It's crazy," he said. "I wake up with tons of emails about the Union. People I don't even know are talking about me throughout campus."
After The Signal broke the news of the organization's emergence, Sharp has since been the subject of multiple stories from news organizations like The Atlanta Journal-Constitution, Creative Loafing and WSB.
Sharp, an 18-year-old freshman began the Georgia State White Student Union about two months ago to "promote a sense of identity within the white students," and in an interview with The Signal, defined white culture as "anybody of European descent."
Although not yet recognized by the school, the club already has five confirmed members, according to Sharp, who has been handing out fliers, talking to potential members and dealing with the media, and lots of hate mail.
"I hear a lot of people say, 'there's no such thing as white culture.' But, you know, it's kind of hard to say that there's even a total definite African culture," he said. "Africa is a pretty diverse continent, so is Europe, but there's black culture nonetheless."
The club is working to be certified by the school, meaning Sharp will have to find sponsorship through an academic advisor or faculty member by the beginning of the upcoming semester if the club is to be confirmed by the school.
Dr. Douglass Covey, vice president of student affairs, said that for the White Student Union to be backed by the school, Sharp must first apply and meet the necessary requirements.
"All organizations go through the same process," he said. "As of right now, we don't have any applications."
To be recognized as an official student organization at Georgia State, Sharp must first fill out all of the necessary paperwork through OrgSync.com, the student organization website for Georgia State. Once ready, the Student Life and Development Committee for Student Affairs reviews all paperwork and either approves, or rejects Sharp's organization.
Accepted organizations have rights to post fliers, can set up meetings, are allowed a school mailbox, can reserve university vehicles and could petition for funding.
According to Student Affairs, Sharp's White Student Union would be funded by the student organization fee, paid every semester by Georgia State students.
Sharp promises the White Student Union will be an all-inclusive club, allowing any student to join. He says he is willing to work with other student organizations, such as the Black Student Alliance, to reach out to students about cultural identity and what it means to be proud of your culture.
"You have groups that pop up and are filled with idiots, really. You get extremists, but you get those in any group of people. That's not what we are," he said. "We are focusing more on a cultural aspect of things, an identity aspect of things. It's a sense of white identity. It's not a sense of white supremacy or something like that.
Yet, in comments to an opinions article by The Signal, students questioned Sharp's idea of White identity, asking what the 18-year-old student was so concerned about.
"Well, it's a little presumptuous to assume that a person of color might not genealogically identify as a European. So again: what is white identity? What is white culture," one comment said .
"On 1 hand, who cares if a WSU exist?! Opposing it is like reverse racism. You oppose the assembly of people?!" another comment added.
"One lady said she would take her son out of Georgia State if the school allowed the Union to go on," Sharp said.
Sharp added that although countries like Spain, Ireland, Greece and Russia may be inherently different, they are united as white Europeans, sharing a relatively common history, ancestry and background.
"The White Student Union is really about bringing all of those together," he said.