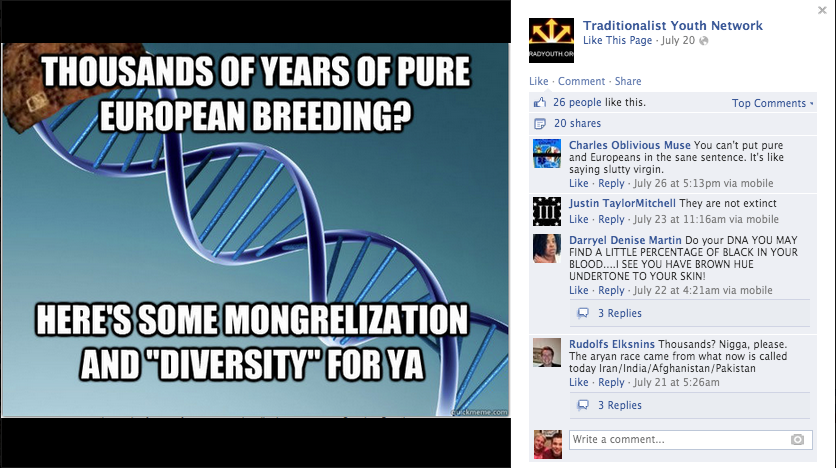 Incoming student Patrick Sharp is denying claims that his new White Student Union supports neo-Nazi messages or racial bigotry, despite links to the controversial organization "Traditionalist Youth Network."
The White Student Union at Georgia State, an unchartered organization at the university, is listed as one of five chapters of Traditionalist Youth, which regularly posts racially-charged images on its Facebook page, including ones lamenting the "mongrelization" of European bloodlines and diversity as a means for "white genocide."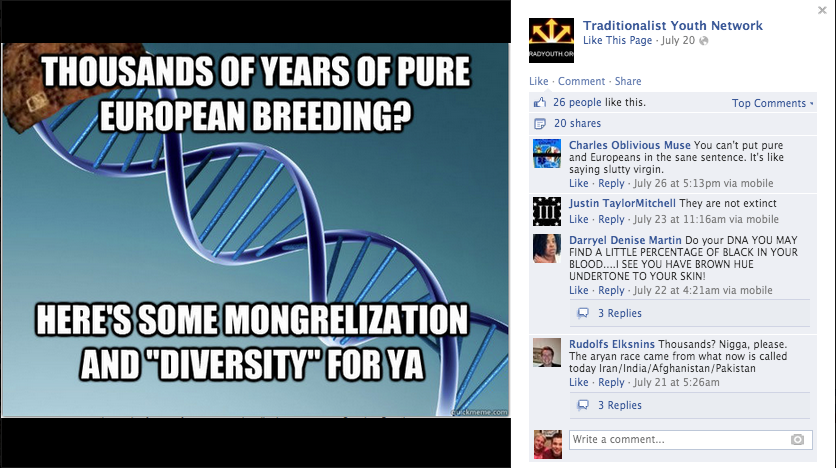 Other meme-like images quote Nazi sympathizers like Catholic Bishop Alois Hudal, known for his 1937 book "The Foundations of National Socialism" and praise of Adolf Hitler.
Sharp confirmed the White Student Union at Georgia State is "sort of like a chapter for them," though he said only he is responsible for the union's agenda. As of Aug. 1, Sharp's website listed Traditionalist Youth as a sister organization, though this has since be taken down.
"They're not in charge of anything we do. It's me calling the shots. And it's from my point of view, my leadership," the 18-year-old international economics and modern languages student said. "Everything falls on me."
Though it claims to have no formal process for new chapters to join the network, like the Tea Party or Occupy groups, Traditionalist Youth invites founders to participate in its weekly leadership conferences, according to its website.
In the past week, as news about the White Student Union has spread, Traditionalist Youth has shared stories about Sharp's group on Facebook with instructions for members to leave supportive comments at the end of each article.
When shown some of the group's images on Facebook, Sharp said he doesn't see any images depicting racial bigotry and said they were about the U.S. government's lack of enforcement of immigration laws.
"Just because I don't support irresponsible immigration policies doesn't mean I don't like diversity," he said.
Sharp said he agreed primarily with the goals and messages of these organizations, he said he hasn't personally seen everything on Traditionalist Youth's social media accounts and sometimes has differences of opinions with them. However, in some of the promotional materials Sharp has created for students to learn more about the Union, he's linked them to tradyouth.org — the group's website.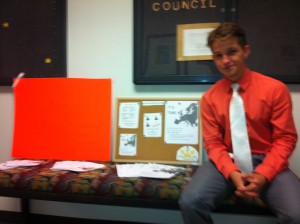 "They're just, for the most part, likeminded people," he told The Signal. "We have our differences and whatnot, but we're just people with similar ideas. The White Student Union is one of those ideas."
In flyers currently circulating the campus from the Progressive Student Alliance, Sharp's group is described as "a right wing political cover to fortify white privilege & conservative politics," indicating that the union should be "rejected and vigilantly fought against."
An Alabama native that moved to Atlanta a few months ago, Sharp said that he welcomes diversity, being someone that grew up in a mixed-race household.
"Diversity is not something I'm scared of – it's not something I'm hostile toward," he said.
Though he sees some groups like the Progressive Student Alliance as opposition, he said that doesn't make them his enemies. He cautioned against people judging his organization prematurely.
"They seem awful close-minded, ignorant and bigoted to me because these are people who haven't even met me and haven't seen my organization in action because we haven't done anything yet," he said.
Note: On second reference, "Traditionalist Youth Network" was abbreviated to "Traditional Youth," which has since been updated.