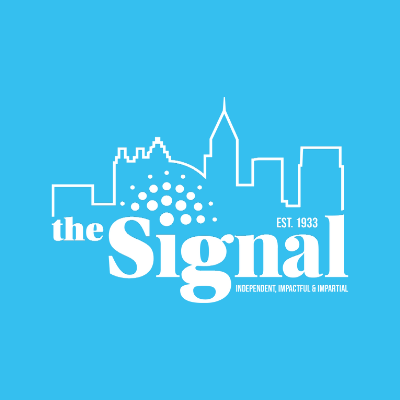 Georgia Public Broadcasting made an attempt to place their programming on to WRAS 88.5 FM's channel in 2008, according to documentation obtained through an open records request (ORR).
Documentation also reveals Tom Lewis, Senior Vice President for External Affairs at Georgia State, sent GPB's former general manager an email denying a proposal the company made that year.
Jeff Walker, Douglass Covey and Kerry Heyward were in communication with one another about the partnership prior to the May 6 announcement, according to documentation. Members of GPB and other individuals were also involved in the emails.
Walker is the current retiring operations manager for WRAS, Covey is the current Vice President of Student Affairs and Heyward is the university's attorney.
Below is a condensed chronological timeline of emails found through ORR documentation, along with the PDF file of the emails themselves; April 9, 2008 – April 26, 2013.
Note: A follow-up story will be published on The Signal's website. The second version includes condensed versions of documentation from August 2013 – May 2014.
Georgia Public Broadcasting Proposal for WRAS
 A proposed contractual agreement between GPB and GSU for WRAS.
A documented conversation between Dr. Covey, VP of Student Affairs at Georgia State, and Jeff Walker- retiring operations manager for WRAS

April 2008:
Lewis sent Houghton, former general manager of GPB, a memorandum titled "Georgia Public Broadcasting Proposal for WRAS" on April 9, 2008. Below is a response to GPB's proposal.
"As you requested, I have shared your proposal to place GPB programming on WRAS with Dr. Doug Covey, Vice President of Student Affairs, who is responsible for the station at Georgia State. Although the offer of cash and other incentives are impressive, the agreement, in our opinion would restrict Georgia State University's use of WRAS to such an extent that we would lose more than we would gain."
– Lewis to Houghton (April 9, 2008)
Lewis then lists why GPB's proposal for the student-run station would not be beneficial to the university and how it limits the ability to promote Georgia State. See embedded documents for further details.
GPB's response was not provided with the rest of the ORR requested documents.
March 2012:
Steven B. Brett, a third-party business individual, sent Covey and Jeff Walker, retiring operations Manager for WRAS 88.5 FM in March 2012. The email was about a potential plan for the Georgia State's radio station.
" …. Obviously, I was focused and passionate about the project and the potential for a new program that I was't read when you asked what I wanted out of the whole thing, although I did have a vision of me coming to work the next 10 years and being with students, teaching them a little about the business of broadcasting, business in general, entertainment and education, music, news public affairs, art…"
– Brett to Walker and Covey (March 29, 2012)
Brett then says he heard Walker didn't have time to devote solely to the station and the university didn't have the funds for new initiatives at the time.
"So here's the ask: When, and if, you get ready to re-evaluate WRAS, call me in as a consultant and let me with Jeff and anyone else on the faculty, the administration and, of course, the student management, to help you devise some strategies for moving the whole radio (and tv) thing into the new and next iteration. I'll give you a business plan with steps and budgets that you can look at – you already know the direction I would like to take."

– Brett to Covey and Walker (March 29, 2012)
Oct. 2012:
President Mark Becker sent an email titled "Meeting to Discuss Radio" to Covey, Jerry Joseph Rackliffee and Kerry Heyward (Georgia State Legal Affairs). Risa Ileen Palm and Ethem M. Brown were also copied to the email.
"Colleges, I want the five of us to discuss the future of radio at GSU. Let's use the old cabinet time to meet. In other words, the meeting will be in my office at … next Tuesday."

– Becker to five individuals (Oct. 24, 2012)
Covey then responded to Heyward asking what prompted the meeting. Heyward responded saying she didn't know.
Nov.-Dec. 2012 documentation was not provided in ORR requested documentation.
Jan. 2013:
On January 22, Heyward sent Covey a draft of the university WRAS agreement and Album 88's revenue expense estimates. See documents for further details and charts.
Feb. 2013:
On Feb. 22, Heyward sent an email titled "WRAS Material" to Walker and Covey about an offer from GPB she used in her discussion with Becker that afternoon.
Walker responded to Heyward's email on Feb. 24 saying he spoke to Covey that evening.
"For the Fall Quarter of 2012, WABE had a "weekly cume" audience of 341,900, which means that number of different listeners tuned in per week. It makes WABE the 18th most popular NPR station in the country, with strong on-air hosts who have deep roots in Atlanta."

– Walker to Heyward and Covey (Feb. 24, 2013)
Walker also speaks of requiring a new HD transmitter and antenna on a leased tower. He also suggests GPB programming be put on the digital HD2 channel.
"…What I propose for WRAS is to acquire a new HD transmitter and antenna on leased tower and place GPB programming on the digital HD2 channel. If their midday programming as compelling as they claim, listeners will listen on new HD compatible car radios, portable HD radios or via the web… If the GPB signal over the WRAS HD2 signal gains an audience, GPB would have evidence they could garner a much wider audience than we have now using our analog signal…"

-Walker to Heyward and Covey (Feb. 24, 2013)
Walker then says it would allow for the university to say they are putting GPB on air in Atlanta while keeping the benefit of the station's signal already held.
"All of the major car manufacturers now offer HD radio, with more than 80 models now offering it as standard equipment."

– Walker to Heyward and Covey (Feb. 24, 2013)
Walker emailed Covey on Feb. 27 about Album 88's ratings. He said he would only be sending the ratings to Covey but outlines Arbitron's January 2013 report.
Walker said WRAS's weekly cume is 67,800 individuals and those same ratings show the station's largest group of listeners are between the ages of 45-54. See documentation for in-depth ratings and charts.
March 2013:
Heyward sent an email to Covey on March 8 asking if she could meet with President Becker on March 12 to have a follow-up discussion to their previous radio conversation. Covey confirmed.
On March 15, Laura M. Sillins, Senior Director of gift planning and major gifts at Georgia State, sent an email to Barbara Anderson, widow of former WRAS staffer Richard Anderson. Carbon copied to the email were Alicia Brady, Director of Development at Andrew Young School of Policy Studies, and Walker.
"…Afterwards around 1:45 p.m. – 2 p.m. we will arrive at the radio station for a tour from Jeff Walker (the station's business manager and official advisor of WRAS). Jeff wears many more and important hats at GSU, but for our purposes on March 27th he will be able to give us the background and lead us around the station. I've never been to a radio station before, so I am excited about this tour!"

– Sillins to Brady and Walker (March 15, 2013)
Walker then sent an email on the same day to Covey, informing him of Sillins' request to give Anderson a tour of the station.
"…I wanted to let you know that Laura Sillins from the Foundation has asked me to give a tour of Barbara Anderson, the widow of a former staffer at WRAS, Richard Anderson. Mr Anderson's will provided for a donation to be used at the station, but I don't know yet the purpose."

– Walker to Covey (March 15, 2013)
Walker sent another email to Covey on March 26, asking if he could send a draft of the tower lease contract to Purchasing and Legal Affairs. He said his reasoning was to begin what he called a long process to researching what legal terms the tower company would accept.
"…Normally you would also sign the routing form for contracts over $25,000. It will probably take 2 or 3 rounds between the attorneys to work out the kinks. This would not be for the purpose of singing the actual agreement soon, just to find out if they will agree to GSU terms."

-Walker to Covey (March 26, 2013)
See documents for further details.
April 2013:
Walker sent an email to Covey on April 3, 2013 saying that during an SAFC meeting on April 12 an individual named Becca suggested either he or Corvey presented the WRAS proposal.
On April 4, Walker sent Covey another email titled "GPB Application for Rome". Attached was a map of Rome's city limits. See embedded documents for further details.
"The FCC has dismissed an application from GPB to move their Rome FM a little closer to Atlanta, hoping to get into North Cobb and West Cherokee counties. Just thought it was interesting that they are trying different approaches."

– Walker to Covey (April 4, 2013)
On April 11, 2013 Robert Butler, GPB's Vice President of engineering services, sent an email to walker asking for information about the station's antenna. Butler also requested Walker provide him with the make, model and antenna line specs for WRAS.
Walker responded to Butler on the April 16, 2013 saying the radio's chief engineer (Thomas Taylor) had been talking to intown tower owners about getting the antennas as close to 1,000 feet as possible.
"…We'll have to do a panel to deal with WIVL on 202 in Jasper and WEYY on 204 in Tallapoosa. We decided not to use a simple ring antenna, as we'd have to lower power more than we'd like. We have the support in our organization to get the est signal we can get, so we shouldn't have the any problems getting there."

– Walker to Butler (April 16, 2013)
Butler emails Walker again on April 23, 2013 saying GPB would be commissioning for a tower study at Stone Mountain as it could've been a potential viable option for Album 88.
"We are going to commission a tower study for the Stone Mountain tower to see if it could be a viable option for WRAS. it is part of our due diligence and are only looking into it right now. In order to know if the tower is suitable, I have to know the make / model of the antenna and size of the line. Have you had a chance to ask your engineer for this information? My supervisor is pressing me for an update and I could use your help to get this study going. Anything you can do to help is greatly appreciated."

– Butler to Walker (April 23, 2013)
Walker forwarded the email from Butler to Covey. Walker says to Covey in the email he had already told Butler in the meeting at GPB, Georgia State did not find Stone Mountain acceptable.
"Mr. Butler is pressing me for information about what he appears to think is our move to Stone Mountain. I expressed to him in the meeting at GPB that we would not find Stone Mountain acceptable. Someone has evidently told him that we are moving there. Kerry earlier suggested I not respond to him, but I thought I'd pass this along. We could correctly say to him that we don't know what antenna or line we would use, as this would depend on the coverage area we would wish to serve. I would also like to tell him that we don't find Stone Mountain acceptable."

– Walker to Covey (April 23, 2013)
After notifying Covey, Walker responds to Butler's original email on April 26, 2013 saying the university had planned to move the main antenna a downtown location to better serve the campus. He said there had been plans of this for a few years.
Walker also forwards his reply to Covey and Heyward directly after.
"As I mentioned in our meeting, we had been planning for the past few years to move our main antenna to a downtown location to better serve the campus. Our project is funded and should be completed well be fore the expiration of our construction permit. We are only considering a panel antenna to maximize our pattern at 1,000 feet or as close to it as we can obtain, so the signal will be the best that can be acquired with co and adjacent channels that exist at this time. We trust that our coverage will be excellent and that it will serve us well for many years."




– Walker to Butler (April 26, 2013)
Individuals mentioned within the emails from the ORR request will be reached to for comments at a later time. There will also be a second follow-up story, which can be directly found on The Signal's website.