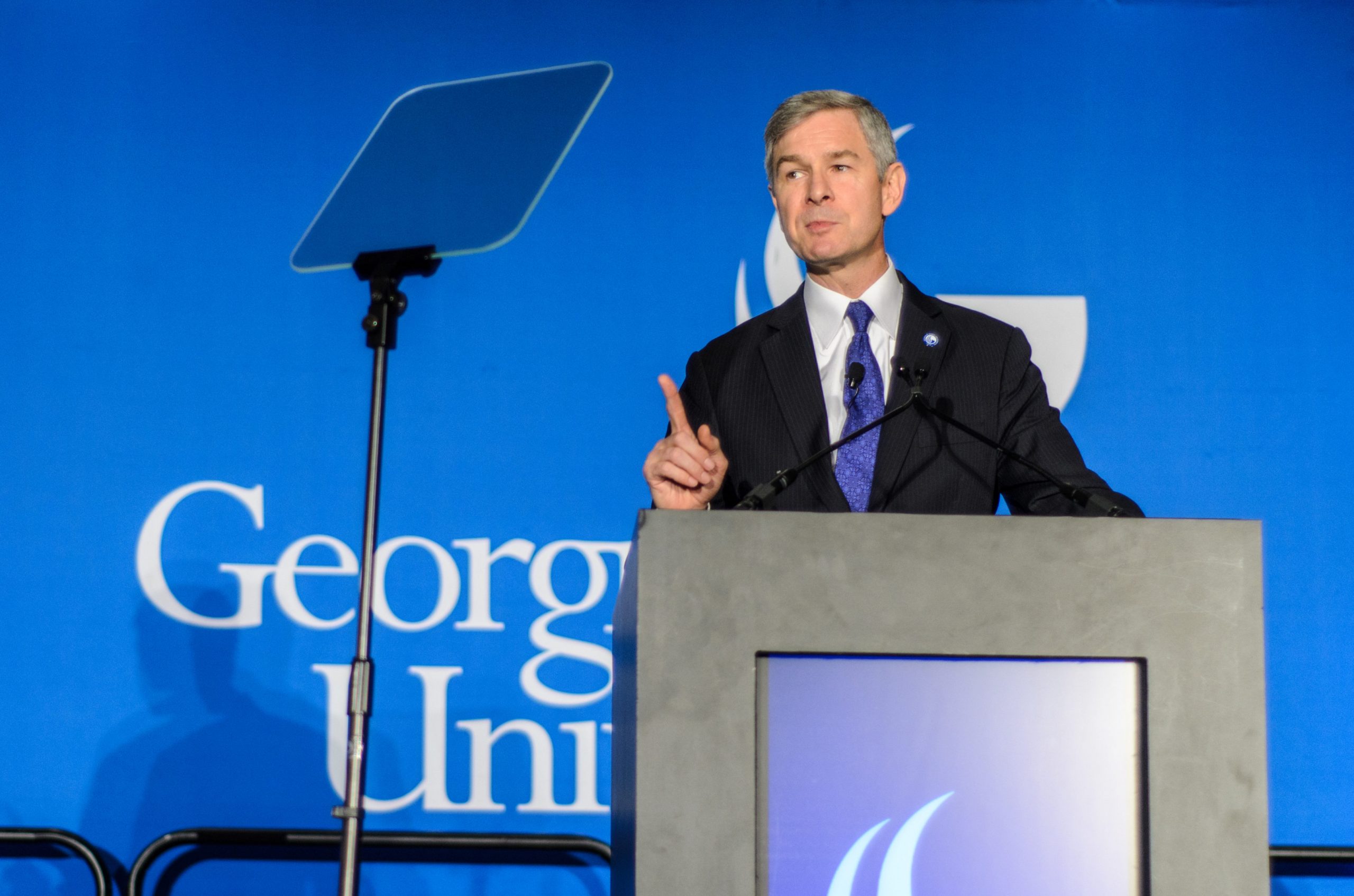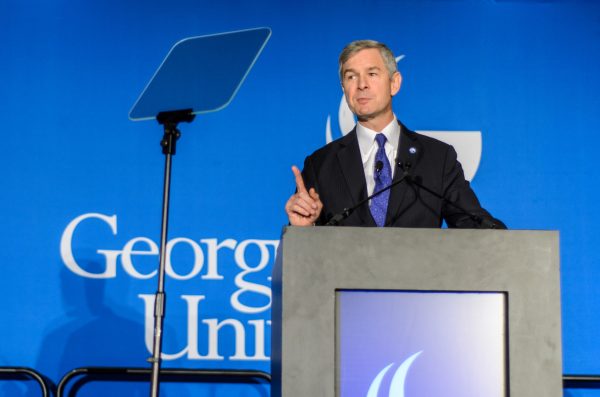 Georgia State President Mark Becker's salary will nearly double next semester, according to Atlanta Journal-Constitution.
The $500,000 salary increase is a $1.07 million incentive for Becker to stick around, according to Charles Sutlive, Vice Chancellor of the University System of Georgia (USG).
Georgia's Board of Regents (BOR) approved salary increases for USG leaders May 19, according to the AJC.
USG Chancellor Hank Huckaby, developer of the president's compensation plan, said that bankroll is warranted by the high standard of education USG presidents provide.
This plan to retain Becker will be funded by the Georgia State University Foundation, an organization that seeks out private funds to expand university assets, according to Huckaby.
"Higher education has become a competitive market for leaders," he said. "We compete for the best, and we want to keep them."
Sutlive said the responsibilities of USG presidents' were taken into account when deciding on salary incentives.
"The role of [the] president is really a 24/7 job that includes budget management, overseeing academics, fundraising, and…[presidents] are responsible for attracting and directing research funding totaling more than $1 billion annually," he said.
Although Becker received the largest raise, his compensation is the second highest of USG presidents, following Bud Peterson of Georgia Tech, according to AJC.
This salary bump will only stay in effect if Becker remains at the helm of Georgia State for another four years, according to Sutlive.
"For [the] fiscal year [of] 2016, President Becker only gets the incentive if he stays through July 1, 2019," he said.
Sutlive added that Becker had earned this paycheck due to what he accomplished while presiding over the university.
"[Becker] adopted a 10-year strategic plan that has positioned Georgia State to becoming one of the nation's premier urban research universities," he said. "…He increased its graduation rate by 10 percent…external research funding has more than doubled to more than $140 million."
Becker's big raise has nothing to do with the 5.5 percent spike in Georgia State tuition fees developed by BOR, according to Georgia State spokesperson Andrea Jones.
However, Georgia State Political Science student Sydney Clark is unconvinced that there is no correlation between the tuition hike and the pay bump.
"I think that the increase in tuition has to be [somehow] linked to Becker's salary," she said. "Where would the money come from otherwise? Although Becker has been good for the school, I just worry about the effect that the tuition increase will have on students' ability to attend GSU."