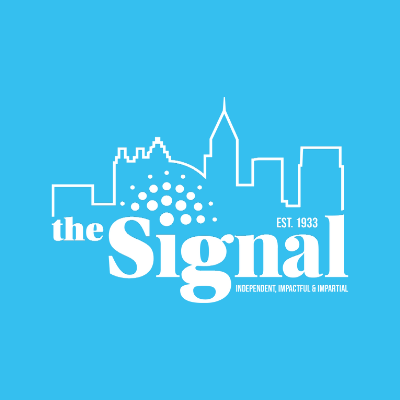 A coalition of organizations within the music industry and Album 88 Alumni (A88A) launched an advocacy effort for WRAS 88.5 FM, according to a June 18 press release.
The campaign involves outreach to musicians and other individuals within the industry to submit official testimonials of how the station has impacted their careers, the release states.
Reid Laurens, an alumnus of the university and former worker at WRAS , said the effort was a recently developed and gained support quickly amongst the alumni.
"…We announced it as soon as we could. Because we all work full-time, the press release came out later than we wanted." he said.
The Atlanta Chapter of Recording Academy, Georgia Music Partners (GMP) and The Music Business Association (previously NARM) are endorsing the effort, according to the release.
Laurens said those organizations and others understand the value the station for its ability give new and existing artists airtime to build audiences.
"They recognize that, when students control the programming at a powerful radio station with a national reputation for establishing new artists, everyone benefits…," he said.
Laurens also said record companies benefit from WRAS by playing new and upcoming music, because it gives them an opportunity for their businesses grow.
Zachary Lancaster, A88A's president, said although there are discussions about the impact the new partnership will have on the musical aspect of Album 88, he feels people are forgetting about what students are losing.
"The death of college radio to groups like GPB and other NPR affiliates really silences a major outlet of student expression," he said. "It really starts to cut into the ability for students and the student body to express themselves [and] make a statement about the types of things that they like and to send the types of messages they want to send."
President Becker spoke with Lancaster on the phone last week. Lancaster said the meeting was productive.
"I think it was good first step to establishing a productive dialog between Georgia State and its alumni community. I really sincerely hope that the administration will continue to foster that dialog," he said. "For a dialog to be productive it must go in both directions."
A88A will continue their efforts in support of students controlling WRAS airtime, according to Laurens.
"As these efforts bear fruit, we will announce them. We're not ready to disclose them because almost every one of them has a better chance of success if they are kept quiet until all of the details are known and commitments are made by those who will help us," Laurens said.
DJ Mason Gill will host an event on June 27 to discuss WRAS 88.5 FM at the Diesel Filling Station in the Virginia Highlands, according to Lancaster.
"[The event] will show what WRAS has done in the past," he said. "It is a way to get the community together and talk about what's happened and what's going on."
Lancaster said details will be announced at a later point in time.
For more information about advocacy efforts or organizations involved, individuals may contact A88A's president via email.