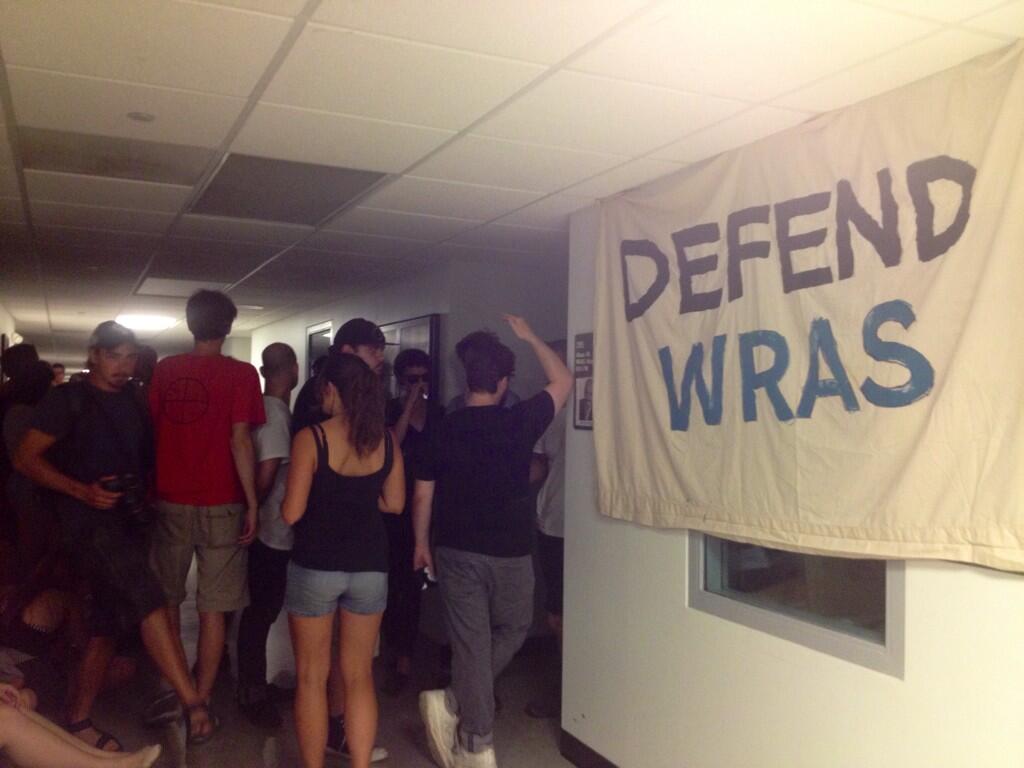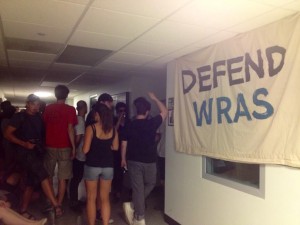 Supporters of WRAS 88.5 FM formed a peaceful protest outside of the station's office at Georgia State on June 29.
Hibaq Dougsiyeh, former assistant program director and DJ at WRAS, said the protest began at 2:30 p.m. in Hurt Park. This was in response to Georgia Public Broadcasting (GPB) content being aired on the station's analog channel on June 29.
"We all decided to gather at Hurt Park and as soon as everybody got together, we started to walk," Dougsiyeh said. "We walked out of Hurt Park and began chanting…"
No student leaders or DJs from WRAS were involved with the protesting according to Dougsiyeh. Among supporters were listeners and alumni.
She also said today was a sad day for her to see the changes being made to the station.
"If you tune into 88.5 you won't hear the student voice, you'll hear Georgia Public Broadcasting," she said. "Which really sucks and that's why everyone is here. We are all just really really angry and we want to get our voices heard.."
Fray DeVore, former music director for WRAS and recent graduate at Georgia State, said seeing the support of WRAS supporters has made him happy.
"It's really emotional that so many people are here for the aid of something that arguably could've been just important to me because I was a part of it, but it's spilled into the community and it's really special," he said. "… People are passionate enough to come in here and show that passion."
DeVore also said the protest had been publicized with flyers and Facebook and university administration may have been aware of what was going on.
The protest effort was not formed by #SaveWRAS members, but rather supporters of Album 88, according to DeVore. #SaveWRAS is an organization formed after the GSU-GPB partnership was announced on May 5.
"…For a while SaveWRAS was distancing themselves from us and we didn't know if that's the route we wanted to take," he said. "But after the deal went through this morning then people were like 'Support whatever you want to support, because we have to take action'."