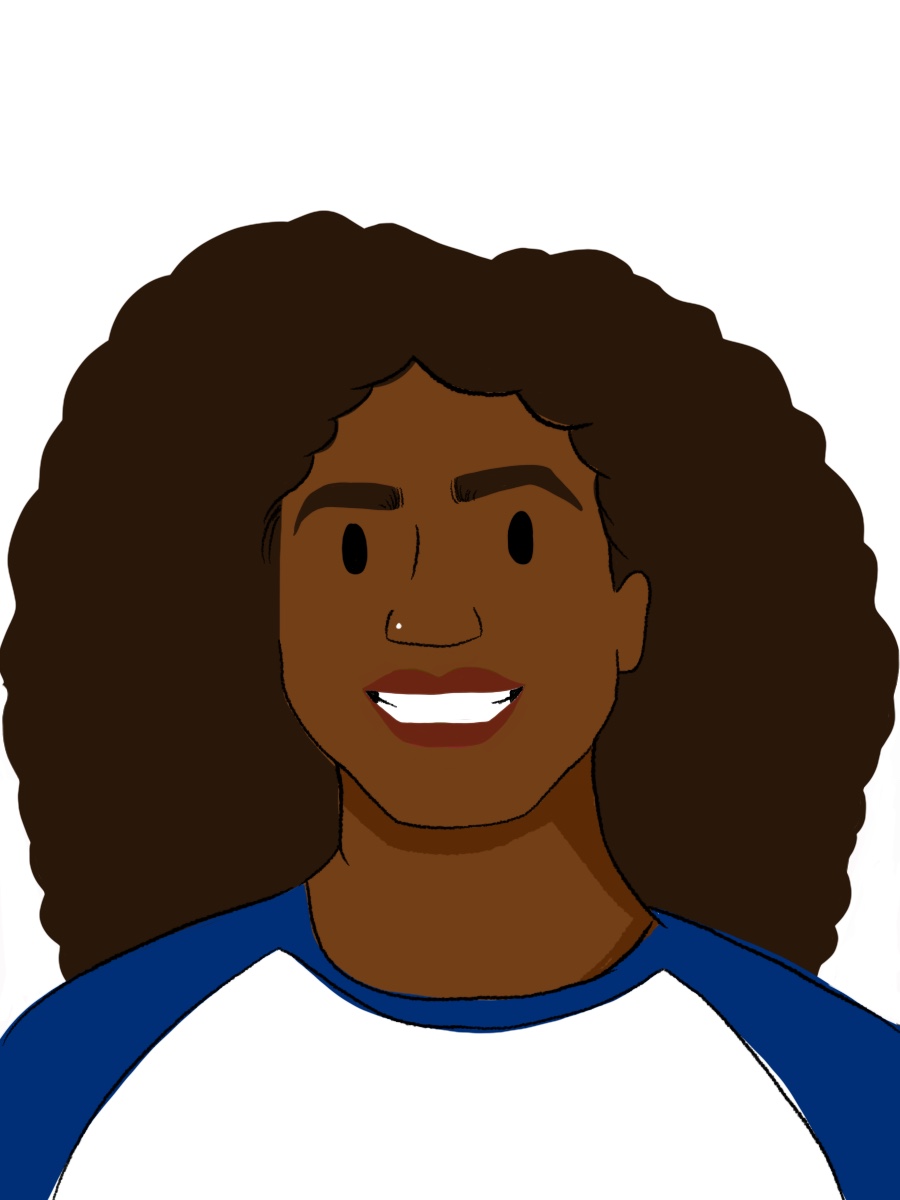 We have seen them on the field. Student athletes pour their hearts and souls into their beloved sports, as they give every ounce of effort for their universities and fans. But what else goes into an athlete's overall health and performance? Specifically, what do Georgia State athletes eat off the field? 
From football to volleyball, each athlete has a specific diet he or she follows during the season — some more unique than others. On top of this, "cheat days" and guilty pleasures may also add to an athlete's weekly food intake. The bottom line, however, is a healthy diet is necessary to achieve top performance on the field, and athletes may also work with a team nutritionist to make that happen.
Tucker Gregg: Football
Tucker Gregg is a sophomore running back. After joining the team in August 2018, he earned playing time on special teams and eventually earned snaps from the backfield over the last few games of the season.
This year, Gregg will fight for snaps with Tra Barnett and Seth Paige, running backs who have already set a high standard.
As a running back, there are times where Gregg's diet may look different from a lineman's diet. Gregg is considered a skill player and body fat and muscle tone is critical to success.
"Usually, skill players have a lower body-fat, so we have to pack on the calories," Gregg said. "This gives us something to burn during practice." 
On a typical weekday, Gregg's diet varies. Like so many of us, Gregg's guilty pleasure is Chick-Fil-A.
"I'm not going to lie, I eat Chick-Fil-A sometimes," he said. "Right now with all this running we're doing [at practice], a little bit of bad food won't hurt." 
On game days, though, the diet changes. The team will eat specific meals throughout the day to help prepare the players for the battle on the football field.
"If we have a 7 o'clock game, we will have a team breakfast," Gregg said. "Typically, the breakfast will be bacon, eggs and omelets."
"We don't eat too much during lunch because we have the pre-game meal about an hour after, so a sandwich always works. The pre-game meal is usually some chicken, spaghetti and some kind of greens." 
Gregg makes sure to stay away from fried foods and soda, although he admittedly likes Chick-Fil-A nuggets and fries during his "cheat days."
Cierra Sillmon: Volleyball 
Cierra Sillmon is a junior middle blocker for the women's volleyball team. She discussed the diet plan she and the rest of the volleyball team follows during the season. When in season, Sillmon said the team must follow the 24/48 rule. 
"For players 21 years old and up, you can't drink alcohol 24 hours before a practice or 48 hours before a match," Sillmon said. 
She went on to explain how the Panthers added a new plan where each month, they give up a certain food, drink or dessert.  
As a nutritional science major, Sillmon has an educated way of viewing food and understand the right way to make changes during the season.  
"My knowledge has grown a lot, in knowing when to eat certain foods and what to eat," Sillmon said. "It changes depending on if we are off season or mid season." 
The junior encouraged not only athletes to care about their diet, but also non-student athletes to take part in researching what one's body is digesting .
"A lot of what you eat can determine how your day will go," Sillmon said.
She explained how eating heavier foods will affect your mood as well as your focus throughout the day. Sillmon further placed a high emphasis on water intake, fruits and vegetables instead of fast foods and proteins. 
"When I make a plate, I try to make sure I have more vegetables than anything else, unless it is after practice. Then I focus on protein intake."
Isabelle Grest and Frank Rosenwald: Soccer
Isabelle Grest and Frank Rosenwald are both seniors on the soccer teams. Grest primarily plays as a defender and midfielder, while Rosaenwald plays up top or in the midfield as well.
For soccer players, the diet is very different from an American football player's diet.
"The biggest thing is when we're eating in the dining halls and the football players come in, they eat about four times as much as us," Rosenwald said. "They can kind of pile on whatever they like." 
Like most sports here, both the men's and women's soccer teams are provided pre-game meals. 
"For the women's team, we get a lot of pasta or sandwiches," Grest said. "It is between four different sandwich shops, and [the team] rotates between each one." 
On road trips, both teams tend to eat meals from Panera Bread. 
During the typical school week, Grest is also a big fan of Buenos Dias Cafe, a restaurant Rosenwald was not too familiar with prior to the interview.
"I eat there all the time," Grest said. "It is healthy and does not hurt my stomach. That is why I like it."
Both athletes said they eat frequently throughout the day, but the meals are typically smaller in size. 
When discussing their guilty pleasures, Grest did not think twice about her's.
"Sweet tea," she said. "I should be drinking water, but on certain days, I really want a sweet tea." 
For Rosenwald, the urge for some candy is often a hard one to resist.
The specific foods and drinks athletes put into their bodies is important to their performances on the field and in the classroom, Lauren Cicinelli says. 
Cicinelli is a registered dietician through Northside Hospital Sports Medicine. She speaks with teams to make sure each athlete is getting the right foods and obtaining enough energy to perform in games and practices. 
She explained that the benefits of having a balanced diet includes a regular energy level, which is needed to complete daily tasks, such as attending class and participating in extracurricular activities.  
"With steady energy levels, athletes are able to stay awake, pay attention and think clearly for performance," Cicinelli said.
The energy levels athletes needs vary between sports. 
"A cross country runner needs some quick bursts of energy throughout the meet, so their nutrition is going to be different in comparison to a basketball or soccer player who is performing with high intensity intermittent," Cicinelli said. 
According to Cicinelli, athletes should have some form of protein, "to help with muscle mass and recovery." Carbohydrates are imperative because their bodies rely on this for fuel for said sport. 
Water intake also does not go unnoticed, as she stressed the importance of drinking half of one's body weight a day as a non-athlete.
"If someone weighed 150 pounds, I'd want them to drink 75 ounces of water," she said.
This differs with student athletes, where the amount of sweat lost from a practice or game must be replaced with fluid intake. She advises athletes to weigh themselves before and after practice.
"Each pound of body weight someone loses must be replaced with 20 to 24 ounces of fluids," said Cicinelli, "which includes electrolytes, such as sodium."