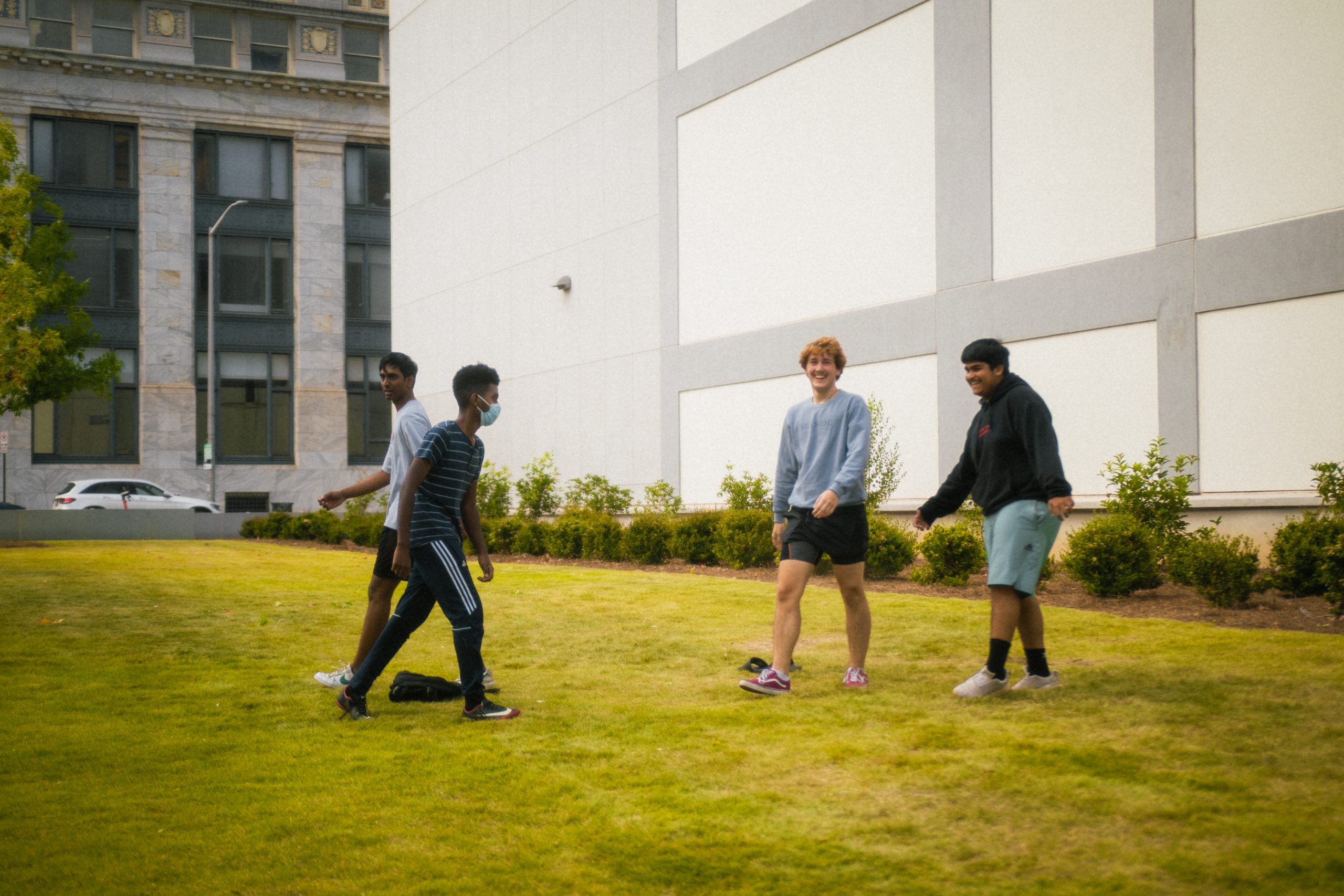 Being a college-aged student living in one of the biggest, most innovative, and growing cities in the nation is a great opportunity. 
Attending school at Georgia State means fully immersing yourself in the city of Atlanta and its culture. It's an exciting and unique experience, but I know that I have had curiosities about what life on a traditional campus feels like. I find myself wondering what it would be like living in a college town in its own little bubble, miles and miles away from anything or any place that does not have my school's name attached to it. 
As silly as it sounds, campus life is important.
I graduated high school and entered my freshman year of college during the Covid-19 pandemic. Georgia State was a part of the 84% of universities that moved to all online-only learning, the campus was so empty that I managed to spend the year living in a four-person dorm by myself, my mental health was on a quick decline and my idea of college became very negative and isolating. 
Academics are important, but college is also about learning how to balance life, confirm or discover new interests and make valuable connections with your peers.
Participation in an active campus brings value to both students and the university. Extracurricular activities, like clubs and organizations, allow us to apply our academic curriculum to real-life experiences. Joining a club may confirm the direction you are going in with your career and your college major, or allow you to realize that your passions lie elsewhere.
Organizations on campus are communities built for you and your interests that are right at your fingertips. 
Atlanta is a big city that can be difficult to navigate, but having a sense of community at Georgia State mitigates those negative feelings and allows a big city to feel a little bit smaller and easier to find comfort in.
US News concluded in an article that college students who live on or are involved in campus activities show greater gains of student development through utilization of school resources and feel a strong sense of community and relationship to their school. Involvement and campus life also allows you to expand your interests and build your resume while saving money. A project CEO survey with over 15,000 students from 40 different universities found that this kind of involvement has a larger impact than any other opportunities outside of the classroom to build essential work skills that are valued by employers.
Still, in the heart of downtown Atlanta, Georgia State has campus life opportunities and experiences that you need to take advantage of.
Panther Involvement Network, PIN, is a great source and starting point for students who want to get involved. PIN showcases over 500 organizations and over 500 student events at Georgia State from greek life to student government to adopting a grandparent foundation. There is a place for you right here in Atlanta.