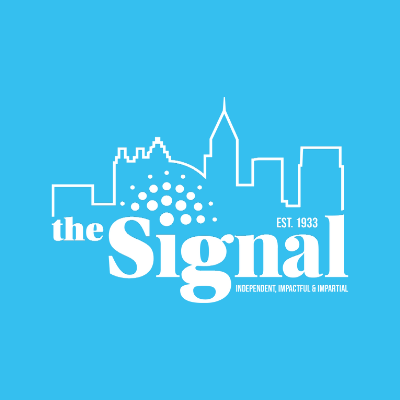 Eat healthier. Lose weight. If you have ever made a New Year's Resolution, chances are these two items made the list. Around this time of year, students are wrapping up the semester, ambitiously looking ahead to the forthcoming year by setting goals and making resolutions. But is this tradition as useless as making collard greens and black-eyed peas on New Year's Day to ensure wealth?
Courtney Smith, an accounting major, thinks so. Smith explained she cannot even remember what her previous resolutions have been.
"I forget about them. [I] set them and then that's it," she said. "You can have a resolution, but will you really sit down at the end of the year and ask yourself if they were resolved?"
Tahirah Abdul-Karim, a communications major, said she has decided to make a few resolutions, but she will not wait until Jan. 1 to start acting on them.
"It's not going to be a New Year's resolution, it's just going to be a resolution for my self starting now," she said, noting that she wants to be a better friend and family member and make straight A's next semester.
Many of The Signal's Arts & Living staff members were also a little hesitant about the concept of New Year's Resolutions, so we decided to conduct an experiment. We have documented all of our resolutions for 2014, and will check back at the end of the spring semester to see how many of us have slipped back into our old habits and how many of us are actually sticking to our lists.
Jewel Wicker, staff writer
1. Exercise regularly
2. Cook more
3. Take breaks when necessary
4. Volunteer (more specifically, oversee a Relay for Life team)
5. Attend at least one music festival (preferably Coachella, because of Outkast)
6. Become a published music journalist
7. Manage anxiety/stress
8. Keep a daily journal
9. Have fun
10. Meditate regularly
Paul Demerritt, staff writer
1. Gym. Six days a week. No exceptions.
2. Start growing more food in my backyard
3. Get front row at an OutKast reunion
4. Work on an organic farm in some place I've never been to
5. Start writing and recording music instead of just keeping it in my head
6. Travel somewhere new at least once a month
7. Meditate twice daily
8. Find a job that's actually relevant to my career
9. Try to purchase as much food as possible from local sources
10. Never take anything too seriously
Mahad Mousse, staff writer
1. Give soccer a chance. Even if it is boring, has low scoring rules I don't understand and seems to be played mostly by overpaid Europeans who think they're soooo much better than me.
2. Strive to be less envious of others. Be it of their success, abilities, accomplishments or the fact that they happen to be wealthy European soccer players.
3. Be more willing to have non-crazy friends. Sure it may seem weird, and different. But not every friend encounter has to be dominated by discussing what limbs you would be willing to sacrifice first if caught in a death trap.
4. Learn to be more assertive when arguing for pay raises/keeping a job
5) Graduate by [YEAR TO BE DETERMINED].
6) Give Billy Corgan less of a hard time
7) Continue to give Thom Yorke a hard time. Thom: Keep telling yourself people care about your stupid side projects or anything you about you that isn't Radiohead Thom.
Naja McGowan, staff writer
1. Get a good internship
2. Stop procrastinating
3. Stop drinking pop (soda)
4. Blog more
5. Get all aspects of my life more organized
6. Go to a concert at least once every 2 months
7. Learn to create and actually follow a budget