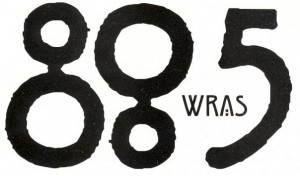 The deal between Georgia State University and Georgia Public Broadcasting (GPB) on 88.5 FM WRAS is likely to reduce the amount of hours the Georgia State Sports Radio Network broadcasts in metro Atlanta while significantly reducing its signal reach in Atlanta.
Georgia State University announced in May that GPB would take over the student-run, 100,000-watt radio station WRAS 88.5 FM from 5 a.m. to 7 p.m. beginning June. The initial press release from the University stated home football games would be broadcast on WRAS. It made no mention of men's or women's basketball and baseball, other sports that are regularly broadcast on WRAS.
As a result, the Georgia State Sports Radio Network will be forced to attempt to broadcast more sports on its flagship station 1340 AM The Fan 3.
The Fan 3 is a 1,000-watt Dickey Broadcasting station, who's signal hardly extends past the metro Atlanta area, according to Radio-Locator.com, significantly reducing the Georgia State Sports Radio Network's coverage in metro Atlanta.
In an interview with The Signal June 6, Georgia State University President Dr. Mark Becker said he is not concerned with the sports network no longer being broadcast on WRAS because the University will ensure "to continue to provide as large a coverage as possible for Georgia State fans in Atlanta and around the state of Georgia."
Becker called 1340 a "good additional outlet" for the network, despite its limited range.
As of now, there have been no known conversations between Georgia State and GPB to add more sports to GPB's planned programming on WRAS. Also, there is no knowledge if the sports radio network will continue to stream events on WRAS when the student-led portion of the station streams online during GPB's broadcast times.
Georgia State football, men's basketball and women's basketball home conference games were all broadcast on The Fan 3 last season while simultaneously broadcasting on WRAS.
Women's basketball and roughly 20 baseball games were exclusively broadcast on WRAS while—for the first time—softball had roughly 10 games streamed online through WRAS.
The Georgia State Sports Radio Network broadcasted 95 sporting events, roughly 300 hours of programming, on WRAS during the 2013-14 season, according to Georgia State Athletics.
See the list of carriers for the Georgia State Sports Network here.