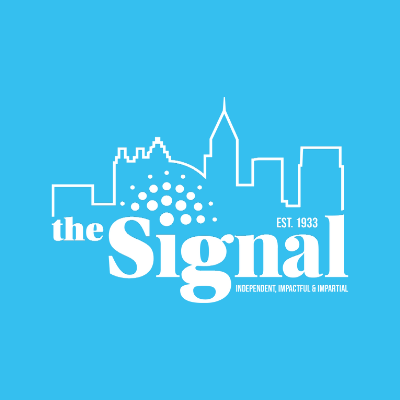 Students accustomed to using T-Deck must seek other parking accommodations this summer, according to Georgia State Auxiliary Services spokesman Chris Connelly.
Starting May 11, the university's parking services department will reconstruct and repair parts of T-Deck's parking garage in efforts to expedite traffic flow and solidify the building's structural integrity, according to a Georgia State Campus Broadcast.
Students will also be unable to purchase T-Deck parking permits for summer or fall semester access. Current permit holders will be notified of relocation plans by parking services, according to the statement.
Georgia State film student Alec Owen said he believes the closing of T-Deck will cause troublesome congestion among commuting students.
"Although Georgia State is trying to transcend the commuter school status, parking is still imperative to many students here," he said. "Reducing the number of parking spots could have a negative impact on a student's desire to attend Georgia State."
However, Connelly said he believes the utilization of other parking properties should be enough to compensate for the lack of T-Deck access.
"We anticipate that there will be sufficient parking space availability on campus to cover T-Deck spaces for the summer," he said. "We are selling M Deck permits for the summer, and anticipate plenty of summer M-Deck permits available for sale to meet student demand," he said. "In addition, there is daily parking available at S, K and N Decks as well as alternative parking available in non-affiliated GSU lots around campus."
Georgia State computer science major Andrea Vezeau said she anticipates the reappropriation of university parking lots will leave students and faculty seeking spots.
"Now we're diminishing parking which is just going to cause way more traffic in the daily lots…taking away permit parking; which we still don't have enough of," she said.
Although she has applied for a parking permit multiple times to no avail, Vezeau said she doesn't believe students should have to pay for on-campus parking.
"We already pay so much for tuition, why should we have to pay just to get there every day?," she asked. "I don't really mind paying the daily fee to get into the parking deck…[but] I'm only doing that because I didn't get a parking permit, because there's not enough space for that. I got waitlisted."
Connelly said parking rates have been established according to the department's funding.
"Student parking rates have remained at a constant for the past four years despite other costs continuing to rise," he said. "Parking services is self supported and not funded by the state or tuition."
Construction is expected to last into Fall Semester 2015, and could continue later, according to Connelly.