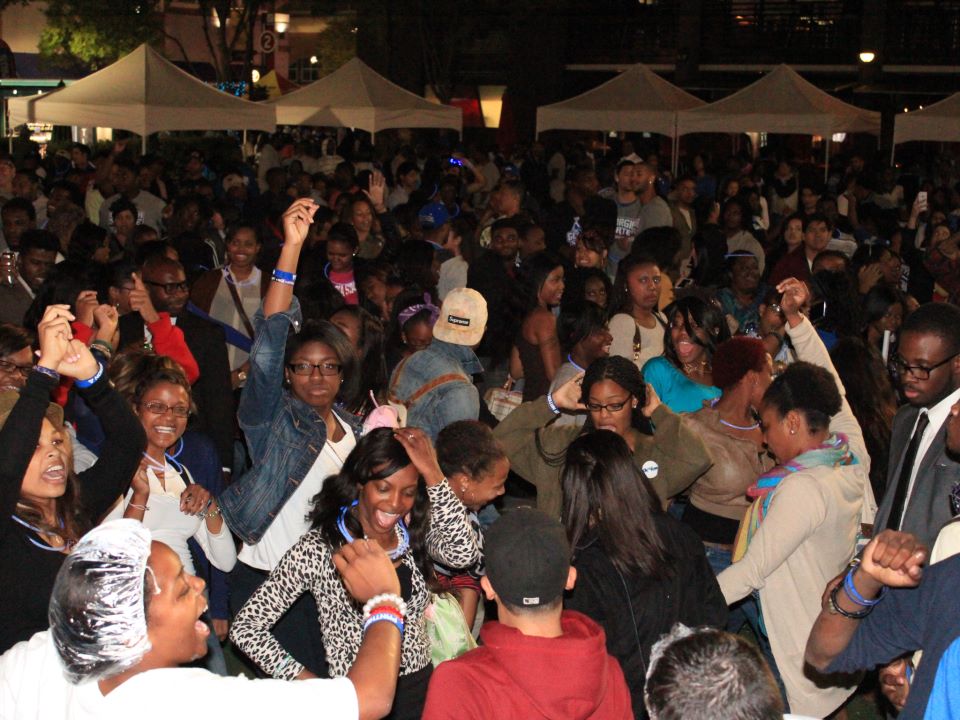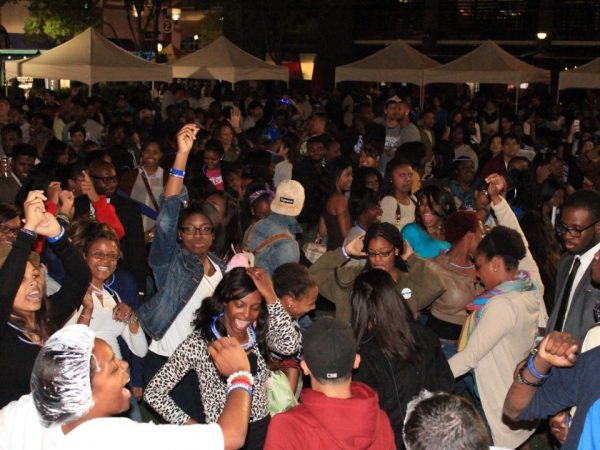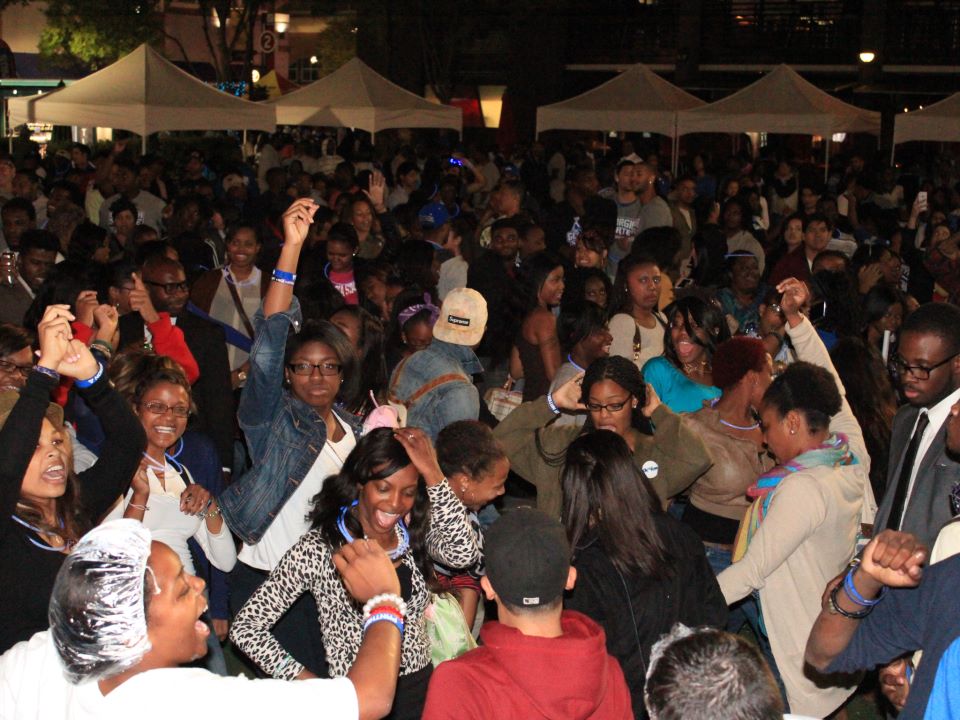 Central Park in Atlantic Station came alive last night with Georgia State's Panther Nation event. The entire area was enveloped with students showing their Panther pride. Festivities included competitions for prizes, a flash mob, and homecoming court hi-jinks. Students could also decorate their own pumpkin and get their faces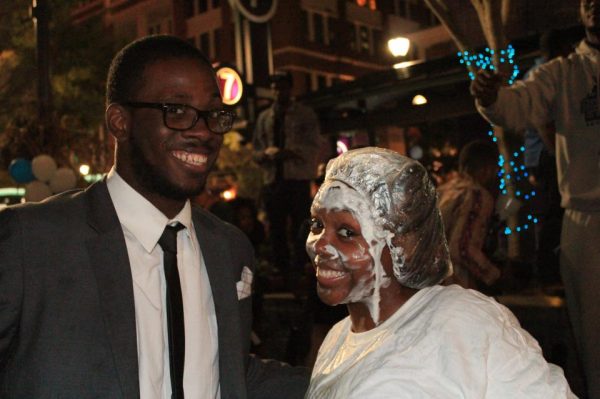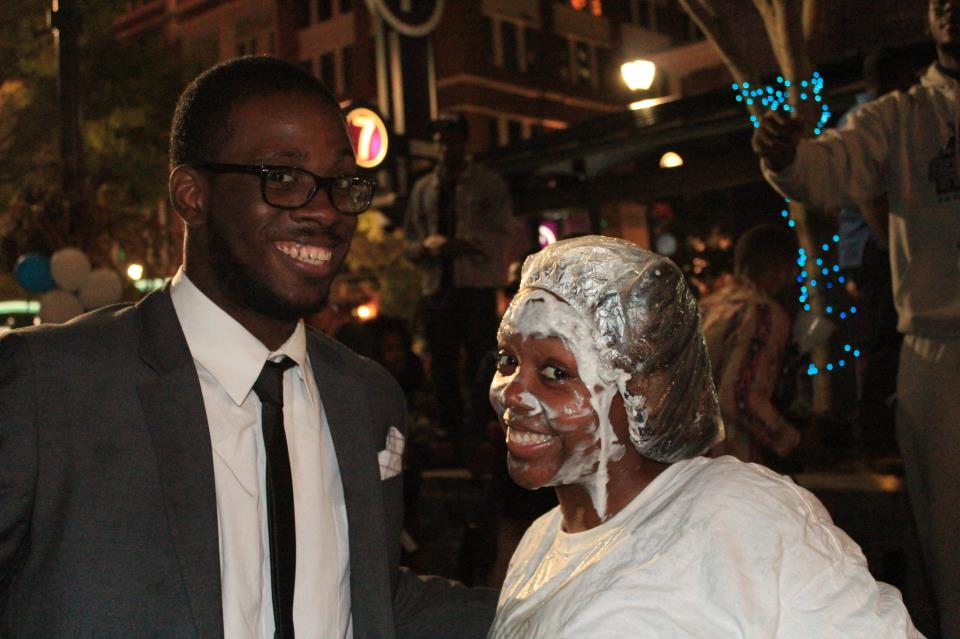 painted.
Genesis Moore, a second-year student, was the winner of the musical chairs competition and the recipient of two tickets for an R. Kelly concert. She said that she would be taking her mother to the concert with her.
In between events, a flash mob formed dancing to an old school hip hop record. Students, players, and cheerleaders all candidly joined in on the dance floor.
As a finale, after the homecoming court introduced themselves, they were all lined up and pies were thrown in their faces.