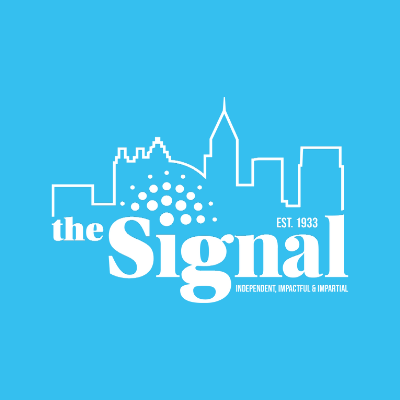 This week's Courtyard Music Series featured Matthew Santos whose vocals filled the Student Center. He is known for being featured on songs such as, "Superstar," "Fighters," "Streets on Fire," and others by hip-hop artist Lupe Fiasco.
His powerful, yet serene singing definitely caught the attention of the daily lunch crowd. He accompanied his own singing with rhythmic guitar and a variety of echo effects. He had admitted he made a "tequila mistake" the night prior and forgot to change the battery in his guitar, so he did not get to utilize the gamut of his guitar effects.
Santos used his looper to record his own "beatbox percussion" to provide a beat for his playing. He also intensified his own singing through the layering of his voice. Matthew Santos could easily be a one-man-band with his percussive backdrops, flowing guitar and soulful vocals through the use of a looping machine.
Joining Santos was fellow musician and girlfriend Chihsuan Yang of Chicago IL. Her skillful and dexterous movements on the violin showed that she wasn't just there to accompany Santos. She had stolen the spotlight from Santos a few times through her sonorous solos. She claims she has had a classical upbringing in violin, but she effortlessly infused classical playing with more contemporary rhythms.
Santos' latest album, Quickly Disappearing, was released in January of this year.