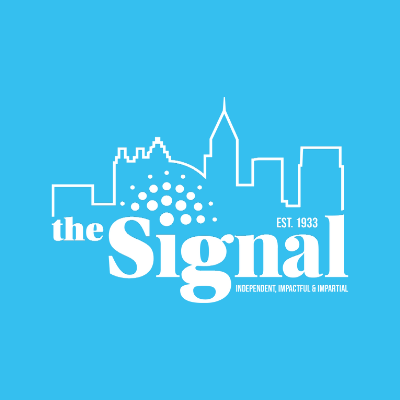 For the second year in a row, The Signal has been recognized by leading college newspaper advisors as among the best student newspapers in the country.
At the National College Media Convention hosted last week in New Orleans, the Associated Collegiate Press awarded the independent student newspaper of Georgia State No. 4 for its annual "Best of Show" competition.
The Signal also placed No. 8 in the organization's online contest following the newspaper's redesign of its website and transition to a daily online publishing strategy last year. This is the first time The Signal has placed in this category.
For the Best of Show competition, newspapers were judged according to their adherence to a list of 10 common standards, including quality of reporting, variety of content, originality, editorial leadership and page design. The paper's division, four-year weekly tabloid, is among the most popular and most competitive in the country.
In a separate contest, individuals from the student newspaper placed first in the College Media Association's Best of Collegiate Design competition, which was also announced in New Orleans.
Miles Keenlyside, a former editor of The Signal's Opinions section, placed first for his reporting on a local homeless outreach project in the "Editorial Illustration/Cartoon" category. Former Signal Editor-in-Chief Sabastian Wee took home CMA's top award for advertising design for an ad encouraging students to work for The Signal.
Their work will be published in the association's annual Best of Design book sent to all member newspapers in the fall.
"To not only place but to do so well for the second year running is absolutely amazing," said Chris Shattuck, the paper's current editor-in-chief. "It's a huge accomplishment that we can trace directly back to the hard work and commitment of this year's staff.