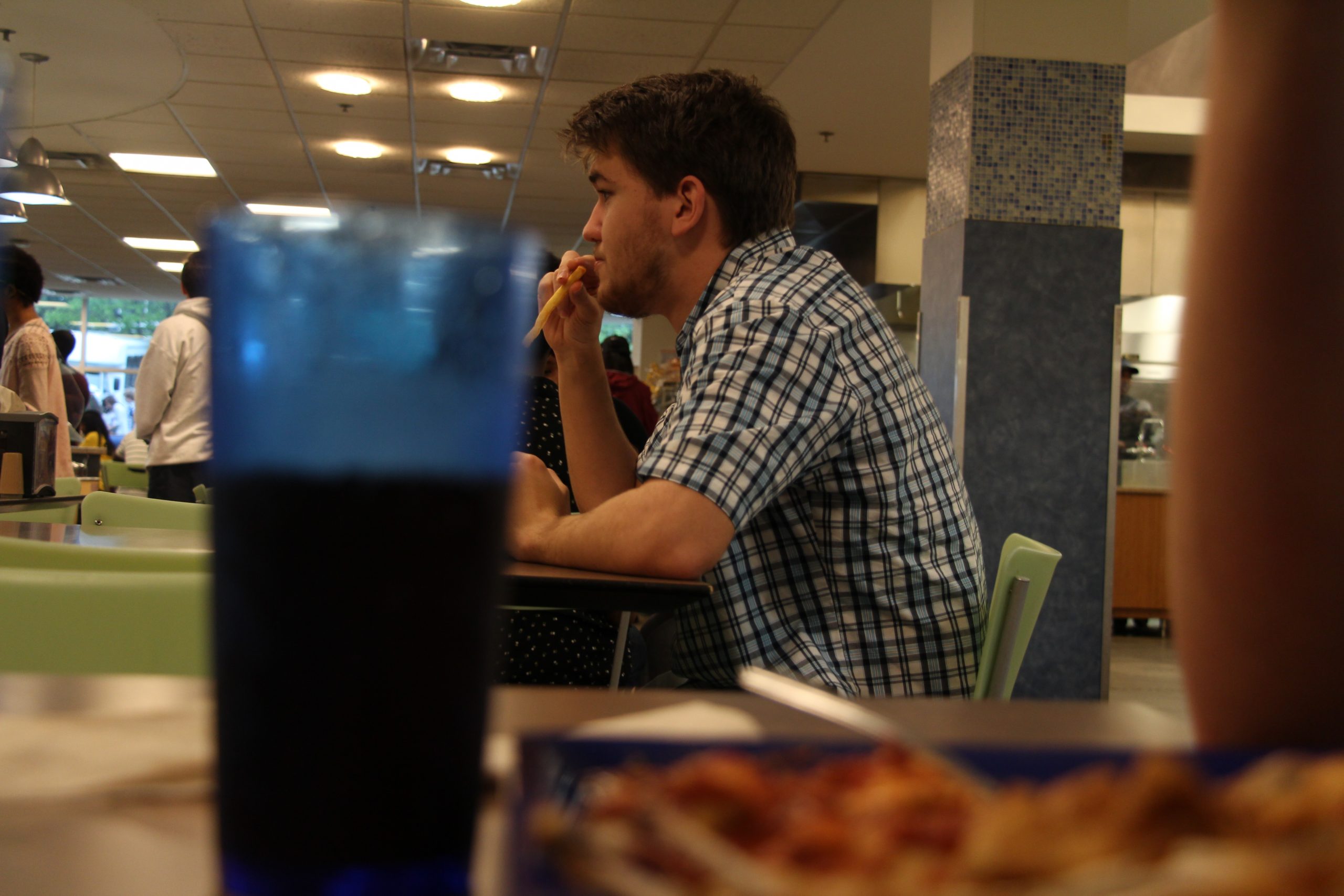 Georgia State students may soon have additional dining hall options outside of the university's current unlimited access meal plans.
Fortune Onwuzuruike, Georgia State's Student Government Association (SGA) vice president-elect of Student Services, plans to use his new position in implementing partial meal plans for Georgia State students. He described the plans as being affordable and budgeted by a set number of swipes allowed at university dining halls.
Onwuzuruike said partial meal plans would benefit commuter students.
"This would provide [an] incentive for commuter students to interact and engage more while they are here on campus," he said.
Onwuzuruike said his goal is making meal plans available to the entire Georgia State community, including faculty and alumni, and meeting with university officials about his proposal.
"I would like to meet with the head director of Auxiliary Services to create a timeline to make sure this can be implemented," he said. "I plan to work with the [SGA] executive board to organize a detailed proposal with a variance of affordable meal plan options to present to Auxiliary Services. So, that we can all work together to create a Panther Meal Plan that better meets the needs of our diverse university community."
The partial meal plan idea originated from students' complaints about the unaffordability of current meal plans offered, according to Onwuzuruike.
Meal plans for the 2014-2015 academic year provided unlimited access for five-day dining hall access at $3,524 and seven-day access at $3,726, according to the PantherDining website.
Director of Marketing and Administration support for Auxiliary and Support Services Chris Connelly said declining balance is a better phrase to describe Onwuzuruike's proposed plan.
Declining balance meal plans give students a certain number of meals per year or semester with different tiers to choose from, according to Connelly.
He said declining balance meal plans have been discussed within Auxiliary and Support Services for some time, and a variation of a partial meal plan would target commuter students.
"If we were going to do some kind of declining balance meal plan scenario, I would think that it would be targeting students who don't live on campus," he said.
Onwuzuruike said he discussed partial meal plans with Connelly and Georgia State PantherCard administrator Nadia Barr.
Connelly said Barr is in charge of processing meal plan payments and could not lead an effort in changing meal plans.
He also said meal plans are revised annually based on students' needs.
Additional actions, aside from student government or student body interest, would be required in making a revised meal plan becoming available, according to Connelly.
"There really hasn't been any impediment other than the financial possibility and the ability to continue serving meals," he said. "…We're self-funded, so we're growing our business now, and we're trying to provide what we can."
Onwuzuruike said he was not the first member of SGA to push for partial meal plans.
"This has been an ongoing concern since we've had on-campus dining facilities," he said.
"Even more recently [I've had] discussions with [the] current [vice president] of Student Services Teara Mayfield, who also supports this idea."
Currently, meal plans are available for students living on-campus and off-campus. Non-students can also pay retail price for dining hall access, according to Connelly.
"I think about 20-30 percent of our meal plans are actually though voluntary meal plans, which means somebody who's not living in Piedmont North or Patton Hall," he said. "Even people who live off campus are buying the meal plan."
There is currently no estimated time when partial meal plans will be available to students, according to Onwuzuruike and Connelly.
"As of now, we are in the conceptualization phase. So, it is impossible to provide specifics as to what the final [delivery] will be," Onwuzuruike said.
Nakeisha Turk, Georgia State first-year masters in mass communication student, said she thinks a partial meal plan is a good idea.
"I would like that option better because that's more practical for people who don't live on campus but spend a lot of time here," she said.