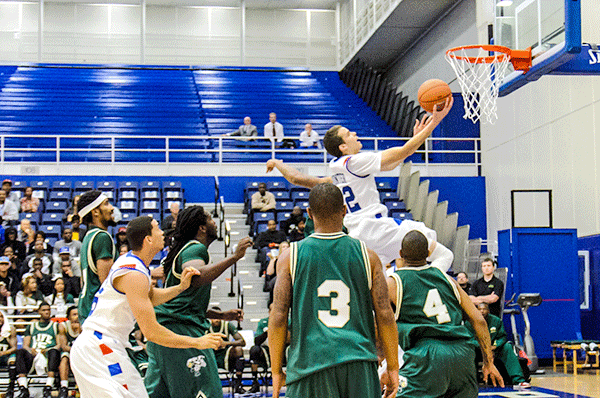 In spite of a perceived loss of talent from the previous season, Georgia State men's basketball, led by freshman R.J. Hunter, started off right by beating Life University 85-62 in the first exhibition game of the season. 
In his first collegiate basketball experience with the Panthers, Hunter finished with 30 points, eight rebounds and six assists.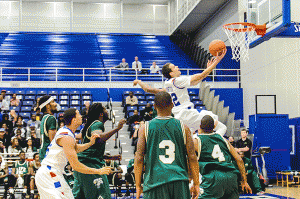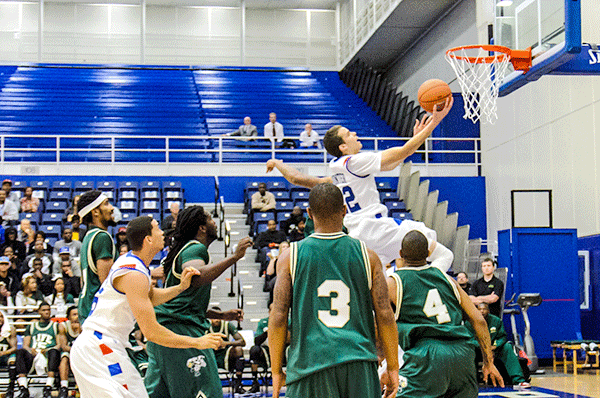 "At first it was kind of surreal, I had to catch my breath a little bit, but once I got settled, everything started slowing down," Hunter said. "When things got tough, we did not get rattled. We just kept fighting."
His father, Georgia State's head coach Ron Hunter mentioned how Hunter originally was not supposed to play the game.
"R.J wasn't even supposed to play today. If (Devonta) White was playing, I probably would've sat R.J. out," coach Hunter said. "He was in the hospital Friday. He's got a broken foot. I may try and break the other one if he (Hunter) keeps on putting up numbers like this. The guy was special."
Life gave Georgia State a good run for its money in the first half. The Running Eagles' defense was able to force the Panthers into turnovers early and was up by 11 midway through the first half.
As the end of the first half was approaching, Life out-shot Georgia State from both the free throw line and from 3-point range.
But the Panthers closed out the half on a 9-0 run to make it a two-point game and did not look back as the second half started.
They began the waning half with a 12-4 run and 11 consecutive points from Hunter.
After that, they took a reasonable lead and never let it go, despite Life's attempt to get closer on the scoreboard.
Georgia State will play one more preseason game before opening the season at Duke on Nov. 9.
It will be versus Albany State on Sunday at 6 p.m. at the Sports Arena.