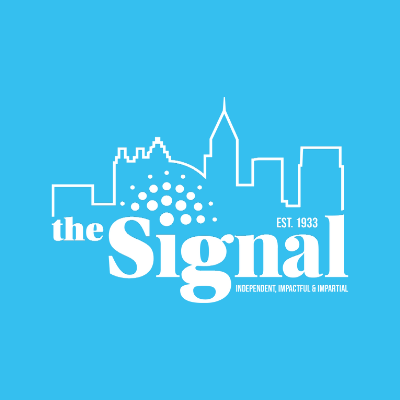 President Mark Becker and members of WRAS 88.5 FM met in the Golden Key room in the University Center at 9 a.m. on May 16.
Although the meeting was not open to the public or press, Andrea Jones, Associate Vice president for public relations and marketing communications at Georgia State said the meeting between President Becker and Album 88 was positive.
"…We had a had a highly positive and productive meeting and agreed to work with them to explore options. We are committed to addressing the concerns that have been expressed so we can move forward together to pursue what is best for Georgia State and our community," Jones said.
Jones also said this was at the request of the Student Government Association after the May 6 announcement of the partnership between the university and GPB.
Ana Zimtravich, outgoing general manager at the station said Douglass Covey, Kerry Heyward and Jeff Walker attended the meeting as well.
"We had introductions and then we presented them with copies of our strategic plan, Our goal was to convince them how WRAS is valuable to the university, how it could make a name for the university nationally and how this contract is not something that is enabling to us," she said. "We spent most of the meeting talking about that and the points in our plan."
The 10-year strategic plan outlines the history of WRAS, its influence in the Atlanta and global market and what Album 88 is today.
"It talks about how this partnership is going to ruin our relationships, therefore diminishing our responsibilities and taking away jobs from from the students. It also talks about how it will diminish our influence therefore diminishing our diversity nationally on a musical scale," Zimitravich said. "We talked we want WRAS to be a KEXP of the southeast and how we think we could do that with enough funding and support from the university."
Zimitravich also said in the past year the station started an underwriting agreement with Creative Loafing, a partnership with IndieATL and a second stream.
"These were all things to build national recognition for us, but if we could hire more people, have more management positions, a bigger space and more staff we could be pretty big. We could be something special," she said.
Zimitravich also said she feels somewhat disappointed that WRAS members were not informed of the decision until after and that they had to ask questions after the decision had been made. However she also said it seems the university is making an effort to fix the situation.
"They want to fix the situation and they want to include us now. We already explained to them how this is going to affect us negatively and hopefully they understand. We are going to follow through with them," she said. "We are going to keep in contact with them and hopefully we'll have another meeting soon."
Zimitravich said in future meetings with Becker WRAS hopes to talk about more options for the station.
"If the contract has to keep going, maybe there is a way to amend it so both of us [WRAS and Georgia State] can be happy dealing with this partnership, something other than trading 14 hours each day, because that is clearly not going to work for us," she said.
Following the meeting with Becker, Album 88 members hosted a press conference in the radio station's office.
Jenny Wesvetailova, urban music director, and Josh Martin, outgoing program director and Alayna Fabricius, general manager of WRAS were present during the conference.
During the press conference, Martin said thanks to SGA for facilitating the meeting between Becker and WRAS 88.5, the station now has the opportunity to be in constant communication with the university.
"The SGA has made it clear that we have their support and that they are going to follow up with them as well," he said. "We will definitely be keeping in contact and [having] everyone up-to-date with this," Martin said.