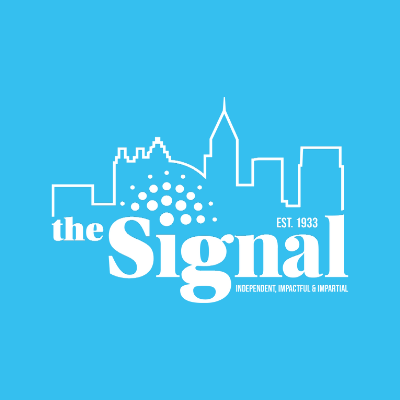 Mayor Kasim Reed met with students of WRAS 88.5 FM on Aug. 7 to discuss Georgia Public Broadcasting's (GPB) partnership with Georgia State, according to an Album 88 Alumni (A88A) press release.
See the official A88A press release below:
[scribd id=236255745 key=key-G5PzuHJ556HBR5gynknd mode=scroll]
Student leaders of WRAS requested the meeting and spoke with Mayor Reed about the 14 hours of analog air-time (5 a.m. – 7 p.m.) GPB acquired in the partnership, according to the release. They also asked for the mayor's help in regaining full-student control of the station's channel.
"Former and current WRAS general managers and other students attended the meeting, which lasted well beyond the scheduled end time, allowing Mayor Reed to ask questions and become better informed about the ongoing struggle for students to regain control of WRAS's daytime broadcast signal," A88A's release states.
Zachary Lancaster, A88A's president who was also present, said the meeting was arranged nearly a month ago with assistance of a community member.
"These kinds of meetings are important and we are glad that Mayor Reed took the time to meet with the students," he said.
Mayor Reed stated he was unaware of the GSU-GPB partnership until he learned of the Atlanta community's backlash against the university's decision when he agreed to be interviewed by Bill Nigut on GPB, according to Lancaster.
Lancaster said the students took the time to explain the impact of the university's partnership on Atlanta and not just the students of Georgia State.
"We are glad that the mayor met with the students and we hope that he will take this issue seriously," he said.
Reid Laurens, Georgia State alumnus who previously worked in the WRAS news department, said the students have raised the profile of the #SaveWRAS movement and have given a boost to public awareness by meeting with Mayor Reed.
"…It's important to keep our issue front-of-mind among listeners, students and alumni; and this is a great way to do that. if they mayor comes out in support of our movement, we'll get even more momentum," Laurens said.
He also said he believes the mayor is interested in maintaining Atlanta's cultural and diverse music scene.
"… I'm very glad to see see the student broadcasters at WRAS are taking the initiative and making the effort to engage Mayor Reed and solicit his support," he said. "I hope he sees how important it is to keep a student-controlled voice on the air 24 hours a day, and I'm optimistic about the chances of students to regain control of 100 percent of WRAS's airtime."
Students did not set up concrete plans for additional meetings with the mayor because follow-up discussions are usually arranged later by administrative staff, according to Lancaster.
"I think the will of the community is very clear on the issue," Lancaster said. "The community wishes to see the student voice return to WRAS's airwaves full-time…," he said. "… We are hopeful that GPB will realize the environment they have created for themselves is unsustainable in the long term and that they will have to restore restore student-controlled alternative music programming to the Atlanta airwaves."
Members of WRAS 88.5 FM could not be reached for comment by press time.
More information on upcoming meetings and advocacy efforts for WRAS can be found on #SaveWRAS's website.