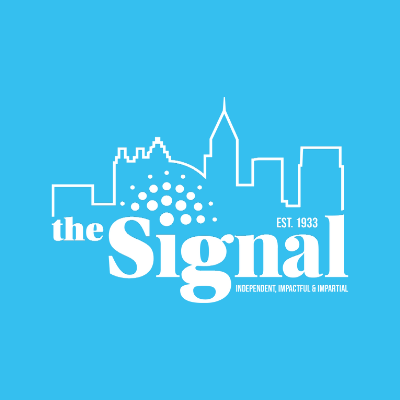 MARTA has proposed five new rail stops for expanded service along GA 400 northbound and into the city of Alpharetta, according to MARTA spokesperson Saba Long.
The new stops would include Northridge Road, Holcomb Bridge Road, North Point Mall, Old Milton Parkway and Windward Parkway, according to Long.
The route would go 11 miles past the red route's current endpoint, North Springs station. The railway would pass Roswell and John's Creek before ending in Alpharetta, according to Long and transit initiative Connect 400 documents.
"If the expansion is constructed, Georgia State students would have another viable mode to potentially link students to co-op and internship opportunities in some of Atlanta's major activity centers," Long said.
Students would have easier access to Downtown, Midtown, Buckhead and Perimeter Center, according to Long.
Jacob Wylie, a Georgia State freshman computer science major, said expansion to Alpharetta would make things easier for his family, because he doesn't have a car.
"It would be really easy and cheap for me to get [and] from school," he said. "It would be helpful for me, because I wouldn't have to ask my parents to come drive down to Atlanta to pick me up and take me back home."
The locations for the new MARTA stops were chosen through a technical study and public outreach in efforts to maximize ridership and land use planning as well as to minimize environmental impacts, according to Long.
"There's community support for this project," Long said, "which is a real testament to show that discussions around transit and MARTA are changing in the [North Fulton] region."
Long said the only thing that would prevent the expansion from becoming a reality would be not finding a viable funding option.
"It would likely be a mix of federal funds and local funds, so that could be…private dollars as well," Long said. "So it could potentially be a public-private partnership, or we can do something like T-SPLOST [transit and transportation project funding program]."
Although MARTA has officially chosen areas in Alpharetta to host new stops, the exact locations of the stations have yet to be solidified, according to Long.
"Exact locations of stations in these areas will be determined in our upcoming environmental review," she said.
Following the year-long environmental analysis, building the rail system would take another two-to-four years, according to Long. She also said the system would open for use in approximately 10 years.
Georgia State freshman physics major Keyon Emami said the proposed expansion would be more convenient than driving in northbound traffic.
"It would make it easier to visit my parents and my friends," he said. "And it would be better if [MARTA] went further north, because it would also be cheaper," Emami said.