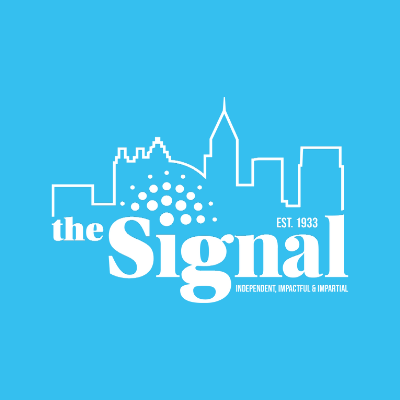 A shooting transpired on 15 Edgewood Ave., resulting in police and ambulances dispatching to the scene, according to Bernard Williams, a witness of the incident.
Williams said a woman came up and appeared to be looking for a male on her phone.
"So I guess she recognized the guy. She tried to lock him up and he jumped away," Williams said. "She pulled out her nightstick and tried to swing on him, but he pulled out a butcher knife. Then he tried to run across the street, and another officer tired to grab him. He pulled out the knife on him too, and tried to stick him. She shot him. She shot him."
The officer shot him once in the front of the police precinct, according to Williams.
"He was moving so it looked like he was conscious. So he had to be conscious. It was like she had no other choice," Williams said.
The police arrived in two seconds, ambulance in six to seven seconds and the fire truck in about 4 minutes, according to Williams.
Boni Ahamd, a Georgia State sophomore, said she heard the man had a knife and was trying to attack a police officer.
"I feel very unsafe because I have to cross the park to get to get to Aderhold and get to class every three days," Ahamd said. "So if that can happen to a police officer who's to say it wont happen to a student?"
Kieran Beckford, a Georgia State sophomore, also heard he was trying to attack a police officer.
"There's a homeless man across the street and he was trying to stab a police officer and assault her," Beckford. "Then she shot him. I think only once. I only heard one gun shot."
Georgia State sent out a phone call and email alert at approximately 4:20 p.m. commenting and informing students about the incident. The university stated everything was under control and advised all to stay away from the crime scene.
Follow The Signal on Twitter to stay updated on the developing investigation.