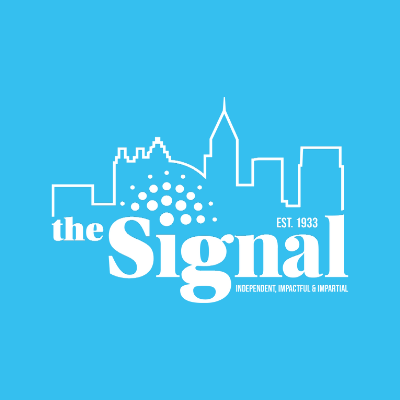 The stabbing and shooting on 15 Edgewood Ave. on Aug. 27 is being investigated by the Atlanta Police Department's (APD) Office of Professional Standards and Homicide Unit, according to Carlos Campos, the APD's public affairs director.
The incident began when a police officer attempted to question a man in Woodruff Park who appeared to be drinking alcohol, according to Campos.
"The man continued walking and encountered a Georgia State University Police officer in plain clothes, who was attempting to assist the APD officer in the apprehension of the subject," Campos said. "The subject produced a large butcher knife and assaulted the GSU officer with it. The Atlanta Police officer witnessed the assault and shot the subject in order to stop the assault."
He also said Jamison Brinkley, Georgia State officer, sustained injuries as a result of the attack.
Georgia State sent out a phone call and email alert at approximately 4:20 p.m. after the incident occurred.
"University Police is working a crime scene at 15 Edgewood Ave. Please stay away from the scene. The incident is under control. No action is required," the alert stated.
Georgia State's Deputy Chief, Carlton Mullis, said Brinkley was released from the hospital and is recovering at home.
Editor's Note: Bernard Williams' and Boni Ahamd's quotes derived from a previous story published by The Signal.
Bernard Williams, eye witness at the incident, said the man was shot only once by an APD officer.
"He was moving so it looked like he was conscious. So he had to be conscious," Williams said.
Police arrived within two seconds of the incident, followed by an ambulance six to seven seconds later and a fire truck in four minutes, according to Williams.
A video of the shooting was uploaded to Instagram but was taken down approximately 10 minutes after being uploaded. CBS 46 News later posted the video to their website.
Boni Ahamd, a Georgia State sophomore, said she has some safety concerns as a student about the incident.
"I feel very unsafe because I have to cross the park to get to get to Aderhold and get to class every three days," Ahamd said. "So if that can happen to a police officer, who's to say it won't happen to a student?"
Campos advised students to be aware of their surroundings because crime can occur anywhere.
"Students, like everyone, should take common sense approaches for their own protection. For example, always be mindful of your surroundings," Campos said. "Pay attention and be on the lookout for suspicious activity. Don't talk on your cellphone or text late at night while you are walking on or off-campus. This can distract you from your surroundings and also can offer a valuable target to a criminal."
The APD works with the Downtown Atlanta Improvement District, Georgia State University Police and other agencies to keep Woodruff Park safe, according to Campos.
"Our response to this incident in particular is a testament to our visibility and ability to respond quickly," Campos said. "We want Woodruff Park to be a peaceful, enjoyable oasis not only for students, but for local residents and workers too. That's why we were in the park on Thursday and will continue to have a presence."
For additional information on the developing investigation, follow The Signal's Twitter or see our website.