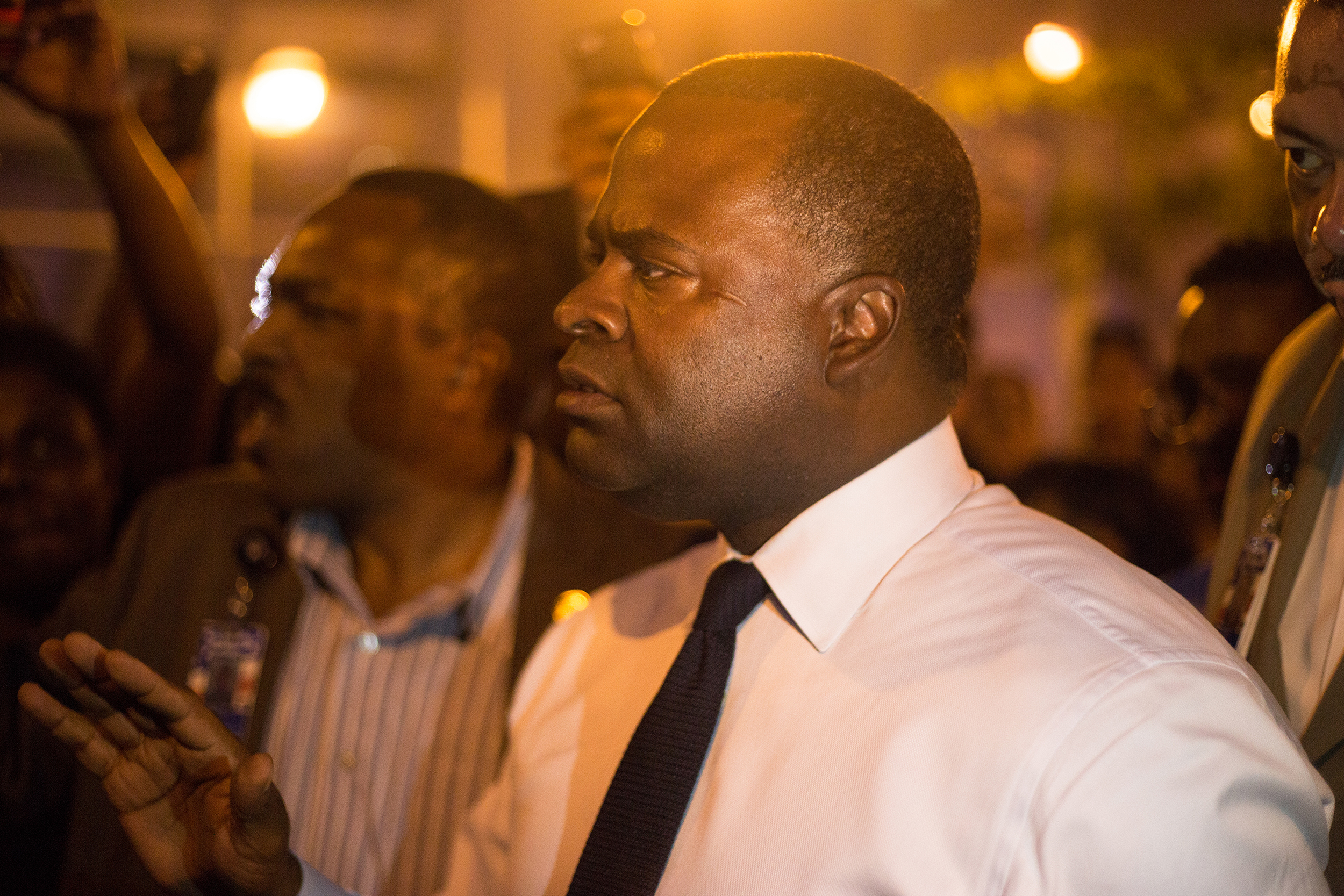 In the final days of the mayoral runoff, Atlanta Mayor Kasim Reed criticized a piece by Atlanta Journal Constitution (AJC) columnist Bill Torpy for what he believes were attempts to discredit Reed's endorsement in the mayoral race.
The piece in question focuses on Atlanta's participation in the Safe Cities Network, an XX organization, and the possible hypocrisy Torpy suggested it poses for the city to also maintain a lucrative partnership between the Atlanta City Detention Center and Immigration and Customs Enforcement (ICE).
To investigate the city's relationship with the undocumented, Torpy talked to experts Azadeh Shahshahani, the legal and advocacy director of Project South and Adelina Nichols, executive director of the Georgia Latino Alliance for Human Rights. Both were upset by what seemed like only lip service to legal aid for immigrants, while the same city also profits off immigrants detainment.
Despite the Mayor's claim that Torpy's critique was motivated by his personal investment in the mayoral election, both candidates and the election are only mentioned briefly at the very end.
This is not the first time Torpy has received the ire of the mayor's office. Before Mayor Reed's most recent statement, Reed had taken aim at another article of Torpy's focusing again on the mayoral election.
According to Torpy, he first received attention from the Mayor's office, when in 2015 he was denied a request from the Mayor's office to interview firemen involved in a recent rescue.
Firefighters were a sore subject for the mayor's office at the time. A 2011 lawsuit from the Police and Fire departments over a 5 percent pension cut was currently on appeal. Mayor Reed was denying public safety workers any raises while the lawsuit lasted.
When he requested an interview from the Fire department's PR office, he was told his request was pulled and he'd have to speak with the mayor's office. There, he was asked whether his story would focus on the Fire department's raises.
"You know strangely I hadn't even thought of that," Torpy said. "Simply put, I was just looking at a hero fireman story and I said 'well they're big boys they can talk about whatever they want to talk about.'"
Torpy is confident Reed's comments won't detract from the success or credibility of his column.
"I think that readers have benefited from (and enjoyed) someone pushing back against the mayor. Pushing back against the mayor has been so infrequent in many other corners of the city."