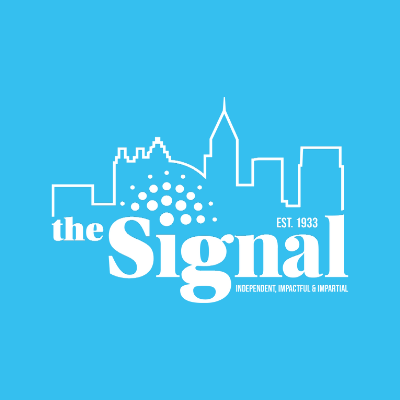 From the mailman who's staked his integrity on never missing another package to the esoteric street painter who has never shown his face, everyone markets themselves as a specific type or brand. This is especially true of artists and entertainers, whose massive followings are often built like hives around sensational personalities.
Few singer-songwriters, however, understand the art of performance better than Lana Del Rey. Since her 2010 debut, Del Rey has built a successful career of crippling nostalgia and has firmly established herself as the embodiment of anachronistic misery, shuffling lifelessly from day to day while locked in a dream of years never lived.
Between the perpetual photo pouting and the ever-broken heart, it's clear that Lana Del Rey is completely committed to Lana Del Rey. Unfortunately, commitment isn't the problem. Worse, despite the continual introspection on sex, love and power, Ultraviolence never rises above the shallowest of surface level exercises.
It's a shame, really, because there's the faintest hint of a gripping narrative buried beneath the mounds of pedestrian lyricism. Take "Shades of Cool," for instance, in which Lana opts for lines such as "he lives for love, for women too / I'm one of many, one is blue / and when he calls, he calls for me, and not for you / he prays for love, he prays for peace, and maybe someone new" which fail to make any affecting confessional statements in their story-book, sing-song delivery.
Elsewhere, Del Rey laments "all the pretty stars shine for you, my love / am I the girl that you dream of? / all those little times you said that I'm your girl / you make me feel like your whole world." It's easy to imagine the roots of an arresting, emotional drama that could have been in the hands of other, better artists, but the amateur poetry performs a ruthless, consistent sabotage, cutting the album off at the knees with every attempt at poignancy.
Of course, Lana Del Rey's lack of lyrical artistry wouldn't be such a crippling flaw if Ultraviolence could sustain itself on songwriting alone, but as the record limps on it becomes increasingly difficult to endure the monochromatic atmosphere conjured the never-ending stream of down-tempo ballads.
Here, the currency is melancholy, and inflation is through the roof. Case in point, the record reuses the same tricks ad-nauseum, bludgeoning the listener with tired groans and cavernous echoes track after track. Occasionally, bluesy guitar solos bubble up from beneath the mire, but these, too, serve as extensions of the meandering mood rather than desperately-needed reprieves.
A soaring hook, a screaming climax, an instrumental jam – anything at all could have salvaged even one of these songs. But help never arrives, and the listeners are left to drown in the lifeless wash of noise as they, too, feel the life sucked out of them.
Despite its failures, however, Ultraviolence does claim one unquestionable success: over the course of eleven dreary songs, Lana Del Rey has once again cemented herself as Lana Del Rey, and much like the pace of the album, she isn't changing any time soon. Ultraviolence is an undoubtedly miserable affair, and Lana Del Rey should be congratulated for her success in that endeavor. It's just a shame that it's miserable in so many ways she never intended.
Grade: F