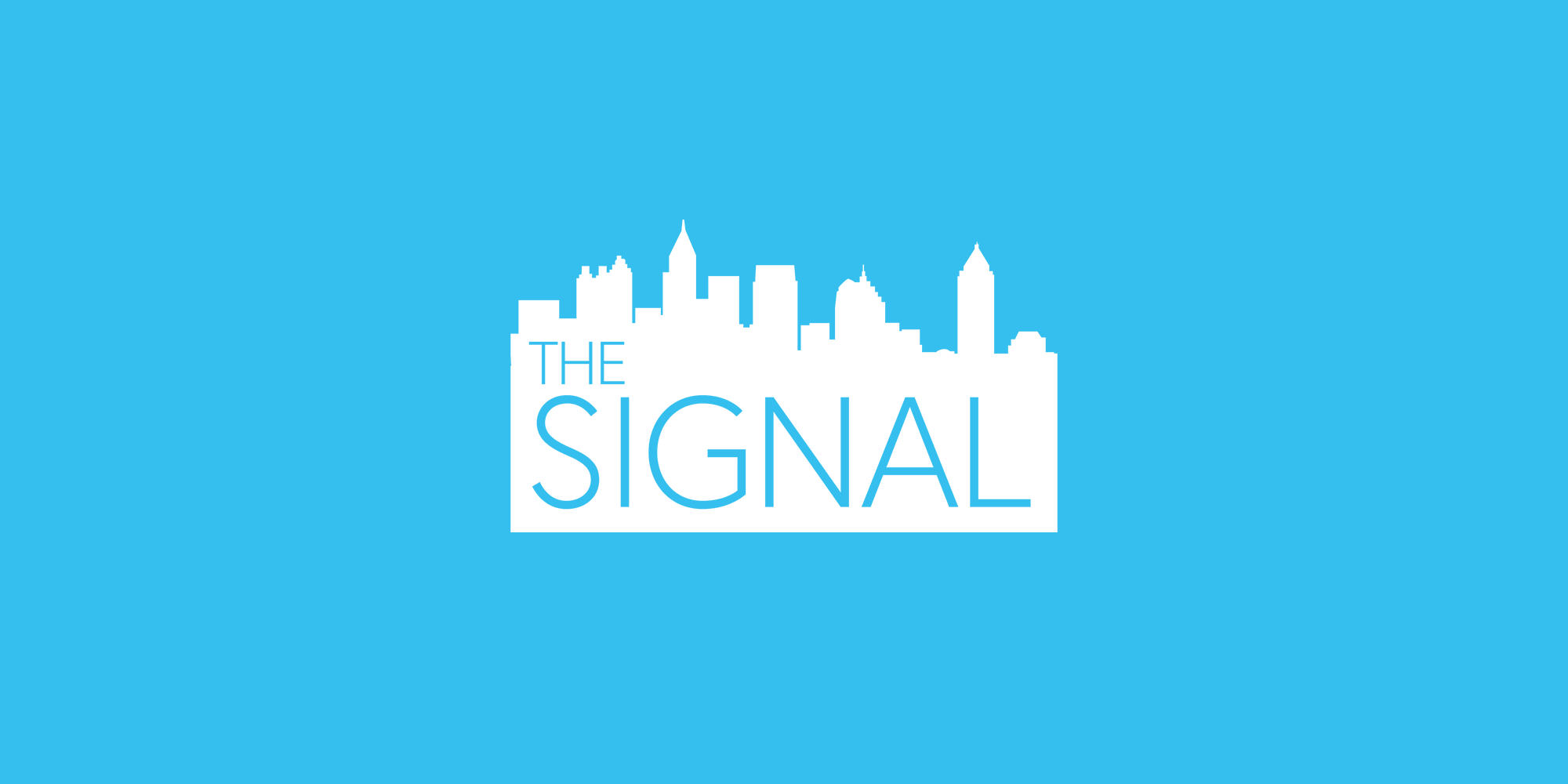 You know what the world is facing right now, you've heard it from The Atlanta Journal-Constitution, CNN, The New York Times and maybe even your own student media organizations, like The Signal and Panther Report News. 
With the number of confirmed cases worldwide approaching 500,000 and global deaths surpassing 20,000, the spread of COVID-19, or coronavirus, is something everyone is aware of at this point. In our own state of Georgia, we've seen 1,387 confirmed cases, a massive growth from the first two cases in the state that were identified only three weeks ago.
As I wrote this, the day before was the deadliest day for coronavirus-related deaths in the U.S. yet. Then, before publication, another day was the deadliest yet. This trend is, sadly, something that will likely continue.
As a student, you've seen a series of events unfold over the past few weeks: Georgia State University President Mark Becker established the Public Health Preparedness Task Force, a petition that has now received more than 120,000 signatures to close campus was made and students brought their concerns to the Student Government Association.
Soon after, an announcement that campus would be closed for two weeks was made as students in University Housing scrambled to understand what they were to do next. 
The University System of Georgia moved courses online for the remainder of the semester, the spring graduation ceremony was cancelled, a Georgia State staff member tested positive for the virus and the university worked to provide students with the resources to move online and issue partial refunds.
As this is published, if you're a student or a professor, you've likely just begun what will be weeks of online courses.
In just a matter of weeks, everything you know as a student has changed. And as editor-in-chief of The Signal, I've had to rapidly adapt an entire team to these changes as well. 
Many of our staff members have been severely impacted by the virus. Some had to quickly find a new living situation as the dorms closed and others have lost jobs and are struggling to pay for living expenses. At this time, my staff's well-being is more important to me than anything, and I'm doing my best to help in any way I can and provide them the space they need to problem-solve.
However, you can expect the same you always have from The Signal. Every Tuesday, check-in at GeorgiaStateSignal.com for all of the weekly stories we would have published if campus was still open. You'll find a neat little box at the top of our homepage directing you to the latest issue.
Printing has provided some complications, as no one will be on campus to pick up an issue themselves. Instead, find a weekly PDF, a "mini issue" of sorts, that looks just like The Signal you know and love, albeit a bit smaller.
For staff, alumni and the most dedicated readers of The Signal, when campus reopens, we will provide printed, limited editions of these four mini issues. Just stop by The Signal office in room 250 of Student Center West (above Chick-fil-A and across from the transportation desk) and request one. Be quick, because quantity will be extremely limited!
Over the past few weeks, you may have noticed some developments at The Signal. We've upped our social media activity — @GSUSignal on Instagram and Twitter — so give us a follow to keep updated. 
Our new website homepage was released with tons of new functions: drop us a "tip" for a story idea, check out the weekly international news highlights in briefs or sports highlights in Three Big Things or ask one of our opinion columnists for advice.
On that page, you'll see a neat blue box where you can enter your email to receive our weekly newsletter, State of The State, in your inbox every Tuesday, with the editor's picks of their favorite stories of the week. 
On Twitter and SoundCloud, every Thursday, you've seen our podcast, "Signal Sound," recapping campus, local, national and international news weekly in five minutes.
All of these amazing developments will be yours to continue to enjoy, despite the campus closure. Our team is committed to providing you our best, no matter what.
However, that doesn't mean we've gone without impact from the virus. Several unique challenges have been posed, from the issue of printing to holding virtual production meetings to what a photography team looks like when everyone practices social distancing.
As we've had to change our daily lives, surely you have too. In Atlanta, Mayor Keisha Lance Bottoms has issued a 14-day stay-at-home order, as Gov. Brian Kemp takes action, along with other local government officials across the state. 
Most of you reading this have recently isolated yourself in self-quarantine, for what right now looks like an indefinite amount of time. The Signal decided several weeks ago to make this issue the Mental Health Issue before we expected to be where we are.
But I find it quite fitting that these two events coincide. I know many of you are facing these rapid changes, harsh realities and anxiety of what this all means and where we as a society are going.
So, I say, if you can't go outside, go inside.
If you can, take this time to focus on yourself, care for your mental health and perhaps do some internal reflection. While the world is experiencing changes, maybe you can put in place some much-needed change in your own life.
Pick up a hobby, learn a new instrument, complete some unfinished business or take some time to declutter your space. Nourish your body with healthy food, learn to cook some new recipes or practice ways to get your body active with an at-home workout, a jog around the neighborhood or a yoga routine. 
All of these habits may provide your heart and head some solace, but it may help to implement more targeted practices for your mental health. Try meditation (the Headspace app is a great start and they offer a $9.99 per year student option), journaling or get creative with watercolors or any other art form. 
Feed your brain during this time, read a book that's grown dusty on the shelf, self-study something you've always wanted to learn or, if you're religious, take some time to practice your faith, the way you love best.
While we must acknowledge these times are hard for many and even harder for some, try to find the sunlight, the silver lining, the one good thing that may come out of all this trouble in your life. No, don't ignore reality and what the world is going through, but it's ok to find positivity wherever you can.
Make a change — care for yourself, care for others and care for the world.
We will be here,
Ada Wood
Editor-in-Chief of The Signal