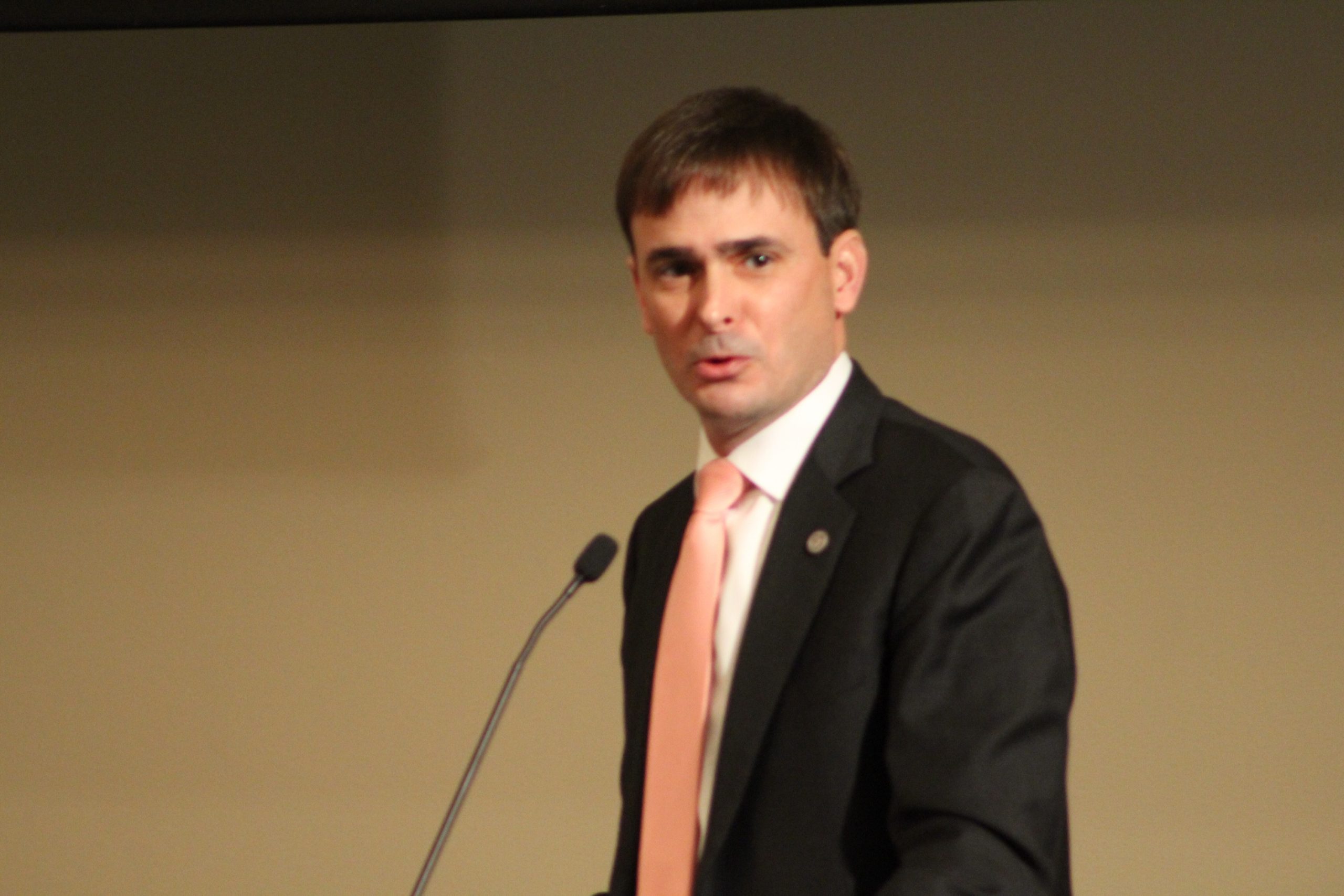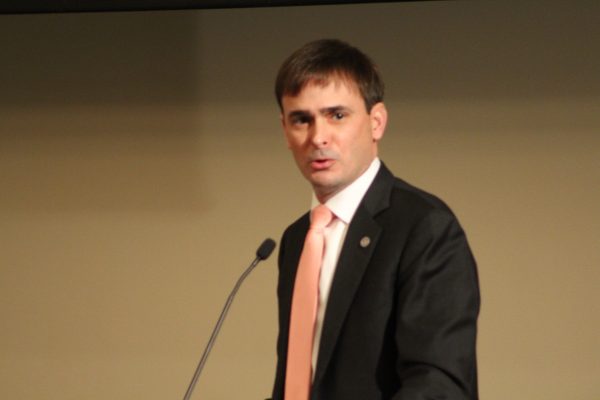 Last updated 1/12/15 at 10 a.m.
The Board of Regents (BOR) announced Georgia State will merge with Georgia Perimeter College (GPC) on Jan 6. at 9:30 a.m.
The consolidation will establish the largest university within the University System of Georgia (USG) with over 50,000 students. The merge will not be finalized until next year, according to board members during the meeting.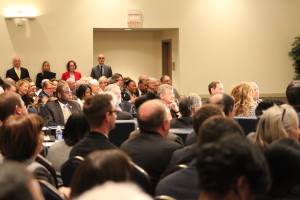 Details regarding the future of GPC campuses are still to be determined. However GPC's campuses will be renamed as additional Georgia State campuses, according to USG BOR Chairman Neil Pruitt Jr.
"[President Becker] mentioned wanting to keep some form of the brand," Pruitt said.
Pruitt also said GPC campuses will offer programs under the banner of Georgia State.
"[Georgia Perimeter] won't lose access to initiatives that are in place here," he said.
Concerns and aspirations of combination
USG Chancellor Hank Huckaby said there are concerns about the drop-out rate at GPC but is optimistic about the merger's effects on the retention rates of these students.
"We are very positive about the track record of Georgia State University in the way they advise and monitor and support their students, and this will have a great impact on the students at Georgia Perimeter College," Huckaby said.
GPC currently offers a Transfer Agreement Guarantee (TAG) for students who meet certain academic requirements. This allows students to transfer to more than 30 four-year institutions upon completion at the college, according to GPC's website.
Huckaby said the options for GPC students such as TAG will not be affected because of the merge.
"The combining of a research university with essentially an access institution [] has been done and is being done in major large urban universities in other parts of the country," he said. "We're excited about this. We think it's a win-win."
Huckaby also said the Southern Association of Colleges and Schools (SACS) will vote in October 2015 to approve the merger. The USG BOR will meet again January 2016 to finalize the decision.
The USG Board also finalized the resolution today to make Southern Polytechnic State University (SPSU) a part of Kennesaw State University (KSU).
Student Government responses
GPC's Newton president of the Student Government Association (SGA), Sri Rajasekaran, said she is learning through the experiences of the SGA at KSU in dealing with their merger with SPSU.
"I'm friends with the Kennesaw State SGA president and they were telling me about the challenges they were facing with joining SPSU. Even though it's exciting, it's going to be a tough process," Rajasekaran said.
Georgia State SGA President Lanier Henson said students should not feel anxious about the merger.
"Trust that the administration will be working through it, and they'll be fighting for our rights as students, but that their voice [the students] is important just as everyone else's is," he said.
Henson also said any students with concerns should voice their opinions officially to the SGA so accurate information can be passed along to the USG Board of Regents.
"We'll be glad to listen and we can take that with us as proof of dissent, or as proof of agreeance," he said. "We can't say we are speaking for the students unless we actually have some proof that that's what the students are saying. So if they come in, we can get it on paper, get it signed, and we can have it all put together so we can really say what the students actually want."
**UPDATE**
School presidents respond
President Becker said he believes both college's relationships will be transformed into something stronger and more formal as a result of the merge for those who use GPC as a pipeline to attend Georgia State.
"Over the last four years alone Georgia Perimeter College had 5,900 students transfer to Georgia State," he said. "The students who transferred to Georgia State from Georgia Perimeter College do as well academically as the students who start here as freshman in the beginning."
Becker also said Georgia State's progress and improvement with student success contributed towards the decision of the consolidation.
"Ten or 12 years ago only about a third of the students [who] started at Georgia state graduated. Now that is comfortably over half and has been increasing every year," he said. "We've learned a lot about how to … basically help students achieve their goals and ambitions. What we really believe — and what the chancellor spoke about when he made this proposal to the Board of Regents today — is that we can take all that we have learned in these last five to six years and apply it to the Georgia Perimeter College setting for students who are starting their education there to see the same type of improvements and success that the students have seen at Georgia State."
GPC Interim President Rob Watts said the consolidation of both universities will provide the college's students with additional resources for academic success.
"GPC has always had a close relationship with Georgia State University. GPC is the main feeder college for transfer students to GSU," Watts said. "GPC students choose GSU for its outstanding academic programs … The consolidation will provide GPC students with more pathways for success, in academics and in life."