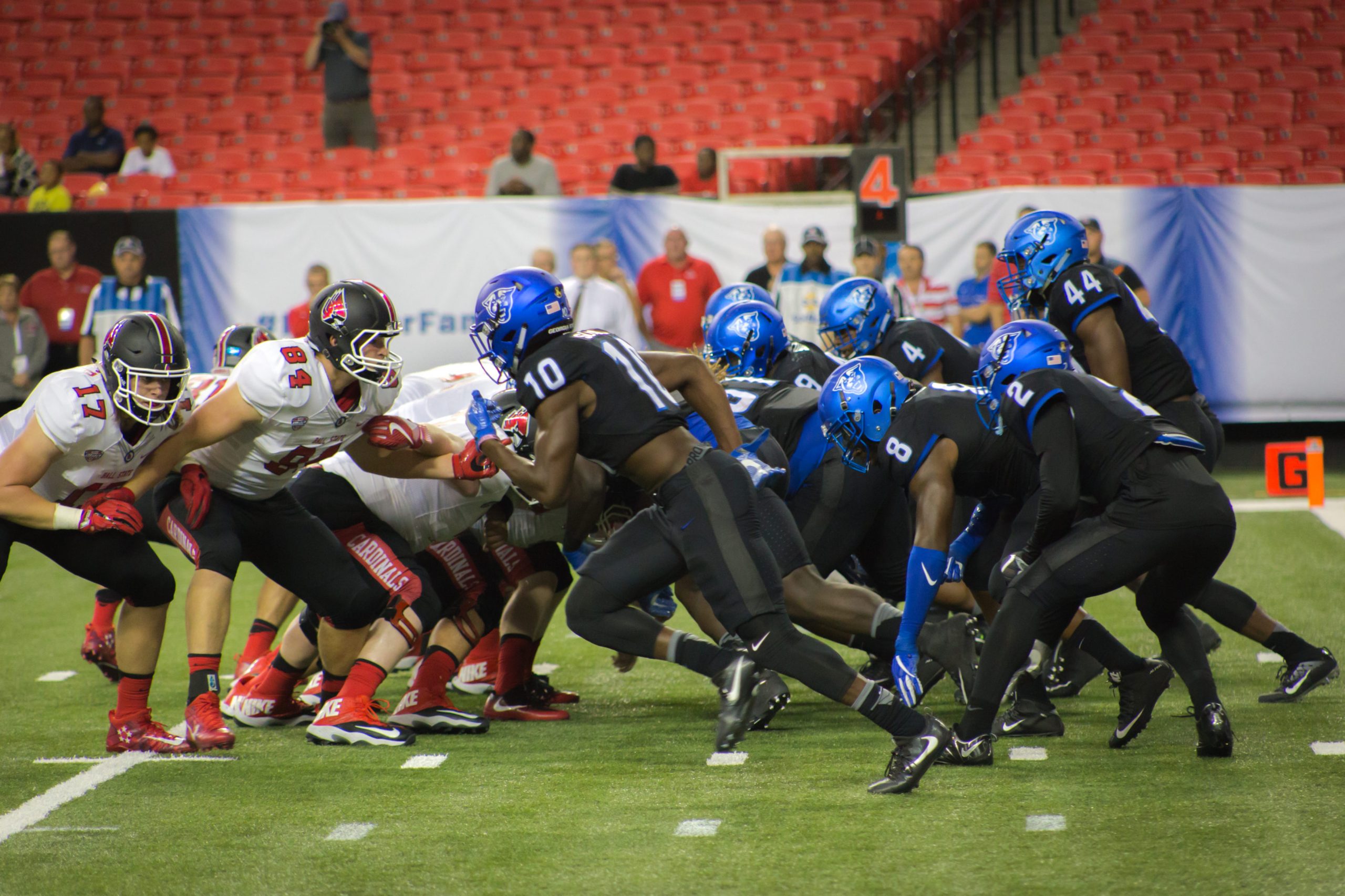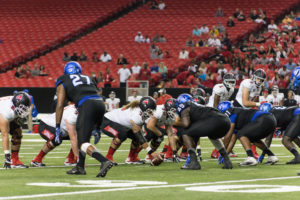 With just six seconds left on the clock, South Alabama kicker Gavin Patterson nailed the 13-10 victory with a 30-yard field goal.
Redshirt freshman Aaron Winchester received his second start of the season with an injured Conner Manning still unable to play.  With this experience, Winchester is showing some improvement with this playing experience, particularly with his decision-making skills.  He finished the game completing 11 of 18 passes for 113 yards. Junior running back Glenn Smith was the recipient of Winchesters longest pass of the game for 25 yards. Winchester's wheels would also carry the Panthers running game for 104 yards, double the production of both Demarcus Kirk and Kendrick Dorn who combined had 55 total yards on the ground.
Senior kicker Rogier Ten Lohuis would put the first points, and the only points for either team in the first quarter, on the board for the Panthers with a 30-yard field goal.  South Alabama would respond with their own field goal and both teams would go into the half tied 3-3.
Besides the one field goal, special teams were as much of a disaster as the offensive performance that put the defense in some very bad situations. Redshirt freshman punter Brandon Wright had three punts of only 18, 23 and 29 yards and averaged just 34 yards the entire game.
Redshirt Freshman running back Demarcus Kirk would punch in the next points for either team towards the end of the third quarter with a two-yard rushing touchdown to put the Panthers up 10-3. South Alabama would respond with their own two-yard rush with just over six minutes left in the game before kicking the winning field goal to seal the victory.
The defense, once again, is the strength of this team and keeping the door open for the struggling offense. The Jaguars were held to 306 yards of total offense including 124 in the air and 182 on the ground. Junior cornerback B.J. Clay built on his INT trend with his third in three games including last week against UT Martin.
"The defense did a great job of getting a turnover," head coach Trent Miles said. "We were up seven in their territory and we get no points out of it. We were not good enough on offense, we didn't step up on special teams when we had to, and we let them off the hook."
The Panther offense will have little time to prepare for an Arkansas State team who seems to have righted the ship with a 3 game winning streak against "That Team Down South," South Alabama and UL-Monroe.  Georgia State will play host to Arkansas State Thursday at 7:30 pm and will air live on ESPNU.