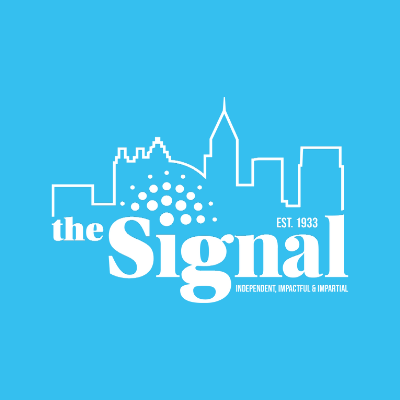 Georgia State football begins play in the Sun Belt Conference and the Football Bowl Subdivision this fall, adding another "first" to the program's growing list. They had spent the previous three years as members of the Colonial Athletic Association and as football independents.
The football program has suffered through typical growing pains, losing far more games than they have won. But this is to be expected. New teams usually aren't successful right away, and it can take years for a football program to find solid footing.
A more troubling problem is that of attendance, which is in a sharp decline. It makes it very difficult for a team to recruit and fund its endeavors when they attendance is as sparse as it has been for the Georgia State Panthers.
Football attendance has declined in each of the program's first three years, from an average game attendance of 16,750 in the 2010 to 14,286 in 2011 to 12,309 per tilt last season.
The team's win totals also dropped each season from 6 to 3 to a lone win in 2012.
Last season's average attendance was the lowest of the 8 teams that will compete in the SBC this season.
Arkansas State led the conference in average attendance last season at 26,398.
Georgia State will have ample opportunity to improve upon their dropping attendance rates this coming fall as they host seven games at the Georgia Dome, including their home opener on Aug. 30 versus Samford.
In the fall, potential rivals Troy and South Alabama make the trip to Atlanta. Another potential rival, Western Kentucky, comes to Atlanta as well. They are lead by high-profile head coach Bobby Petrino, former head coach of the Atlanta Falcons, Arkansas Razorbacks, and Louisville Cardinals.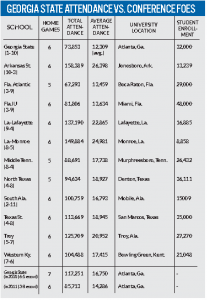 *2012 attendance numbers accessed via NCAA.org. FAU, FIU, MTSU and North Texas are no longer members of the SBC.