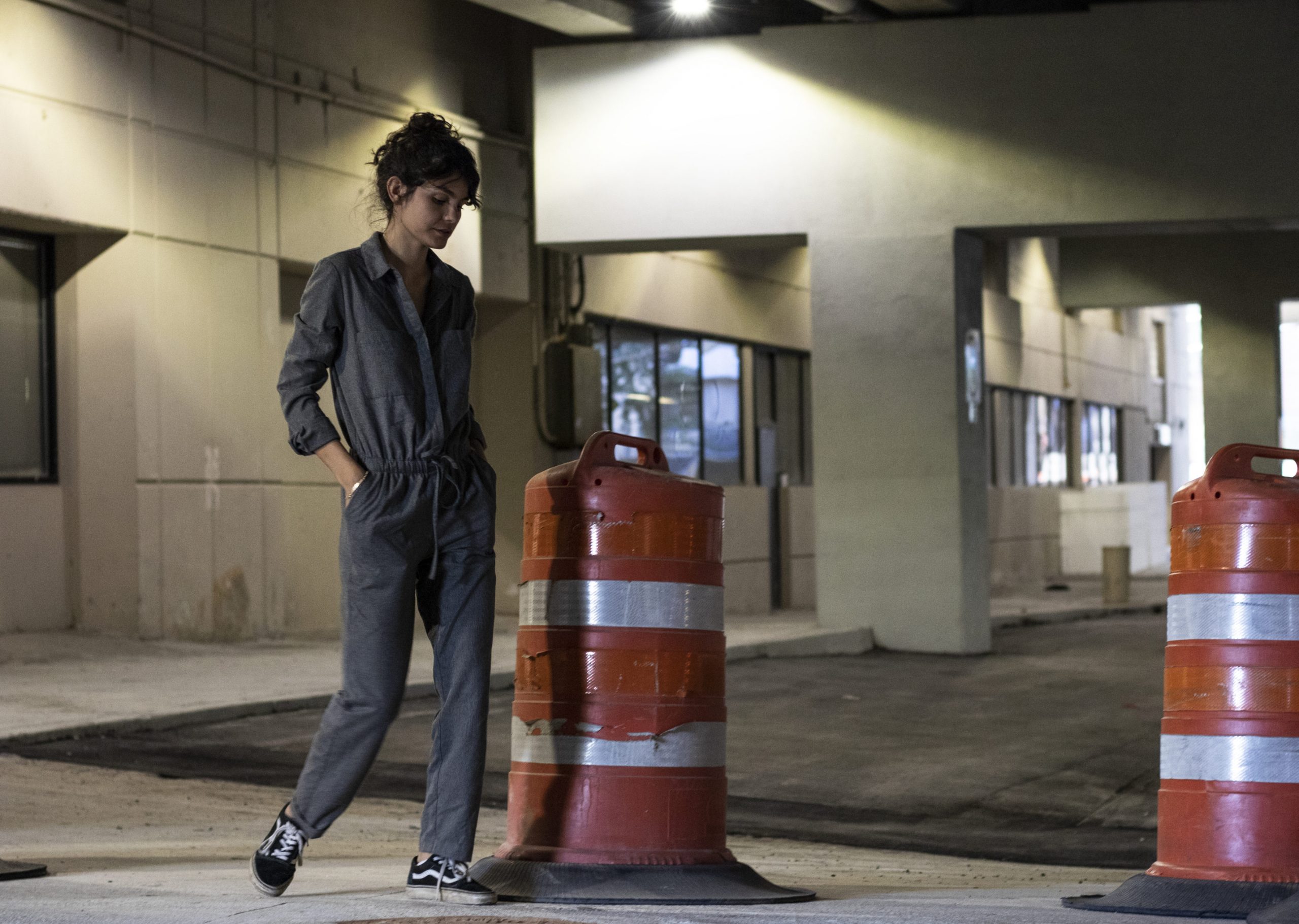 Chore coats, carpenter pants, utility vests, carabiner-clipped keys to a nylon belt, neon safety stripes and denim, denim, denim. The on-the-job uniform has become the defacto uniform of 20-something cool guys. The only thing that's missing is non-stick restaurant shoes.
Work clothes have always had a place in American dress, but that place hasn't always been Fashion with a capital "F." Today, that is all starting to change.
Albert Bell is a professional stylist living in Atlanta. He sees a lot of potential in the workwear movement and is excited to see professional dress codes keeping pace with the comfortably stylish man.
"It's a live, work, play kinda thing," Bell said. "Guys like to be ready to go anywhere, do anything."
MASS CULTURE AND WORKING-CLASS CULTURE
It's not only white-collar office types interested in blue-collar clothes. Raf Simons' fall 2018 show was filled with rough references. Base layers of prairie skirts and odd knitwear were topped with heavy handed nylon, liberally patched with stripes of neon orange and reflective 3M. The palette was trendy without being derived; nudes and neutrals were offset by horrible industrial shades of neon.
Celebrities, too, have adopted the affection of hard living. Jonah Hill haunts many #fitwatch Instagram pages. Tyler, the Creator and Jonah Hill frequently sauce in Dickies work shorts. A$AP Rocky makes utility drip like jewelry in iridescent fireman pants. Ryan Gosling beats his Red Wing 877 work boots into the ground. Shia LaBeouf practically sleeps in off-duty Patagonia baggies and active-duty Nike service boots.
But remember, functional fashion is not new by any means. Many ubiquitous fashion statements today were first derived from the ranks of the working class or the military. But those isolated items aren't a trend so much as products of the American obsession with work.
Trends are new ideas that require mass cultural buy-in, first to the idea and then the literal product. That kind of buy-in, especially to men, is a hard sell without a practical element.
Rugged, practical commodities sell the fantasy of usefulness, which is modest enough not to offend the toughest of men's most delicate feelings. But some consumers need convincing from magazines and big name designers before they will adopt a look.
STYLING THE LOOK
Bell doesn't distinguish fashion from function. To dress is to prepare for the needs of the day. Bell believes to look good is a need, especially in our ever-more image conscious society.
"The whole world is style," Bell said. "You went and picked out everything you own. It's about being intentional with those choices."
Bell has some functional fashion favorites of his own. He lived in Seattle, Washington, for a while, so he learned to prep for rain with a classic, film noir touch.
"I love trench coats," Bell said. "There's pockets, it's waterproof and how many coats for men let you wear a belt over it?"
But the durable waxed nylon flaps and high collar didn't start with Humphrey Bogart. The dogged private detectives of old Hollywood first wore them in the trenches of World War I, where they earned the name.
There is the impression in this workwear madness that consumers appreciate durable brands for being everything we say fashion isn't: constant, durable and down-to-earth. Heritage brands like Dickies are living it up in the changeable currents of editorial buzz.
The Dickies brand and business began much as it remains: as tough-wearing clothes ready-made for hard work. High demand from World War II forced Dickies to stop selling to the consumer market, but frankly, the military contract only made them cooler. And they only got cooler when they were adopted by early skaters through the '80s and '90s.
Since their start, Dickies has been building momentum and respect in the fashion world, attracting the right attention from critics and collaborators. Brands like Stussy, Converse and Opening Ceremonies co-create with Dickies, making items at niche intersections in the web of brands. Matthew Williams' utterly hype-soaked label Alyx got in on the dirty skater game, selling an Alyx-branded Dickies mechanics shirt.
But weren't we all just wearing pencil-cut jeans? What happened to tailored? When did we abandon the skinny leg? Loosen up a little. But loose doesn't mean careless; there's a right and wrong way to wear baggy.
"You have to break it up," Bell said. "If you're gonna go baggy, you have to go skimpy or skinny somewhere."
It's not just work slacks getting hype. Boot maker Red Wing invented a boot in 1950 which would see fame and imitation until it became a genre-defining boot to wear. The "Irish Setter" brown leather boot comes in a wide and comfortable moccasin style toe with a crepe rubber wedge sole, making the model 877 the perfect hunting boot.
The boot now stands in Red Wing's "Heritage" line, marketing it as a tough lifestyle product rather than a genuine work boot. Job safety technology has come a long way, and while the moc toe might be comfortable and cool, it's not as protective as Red Wing's steel toe offerings.
Japanese luxury brand Visvim, a favorite of American Blues pop star John Mayer, is known for their Americana obsession. It's no surprise then that designer Hiroshi Nakamura has made several renditions of the American standard of woodsmanly-cool guys, the 877.
Workwear was here before the trend and Workwear will be here after the trend. May our Dickies outlive us.
HERITAGE VERSUS HYPE
Seems like whenever a rich-kid retailer catches wind of schlubbier brands on the rise, they want in.
The original Dickies "874 work pants" can be bought for $22 at Walmart versus Urban Outfitters' "cutoff" collab of the 874 for $49.
The Champion reverse weave pullover hoodie, for $65, versus French "design collective" Vetements teamed up on a "deconstructed" take on the Champion pullover for $620.
The Carhartt Duck Traditional Jacket sells for $89 versus Junya Watanabe's patchwork take on the traditional coat, which sells for $1,525.