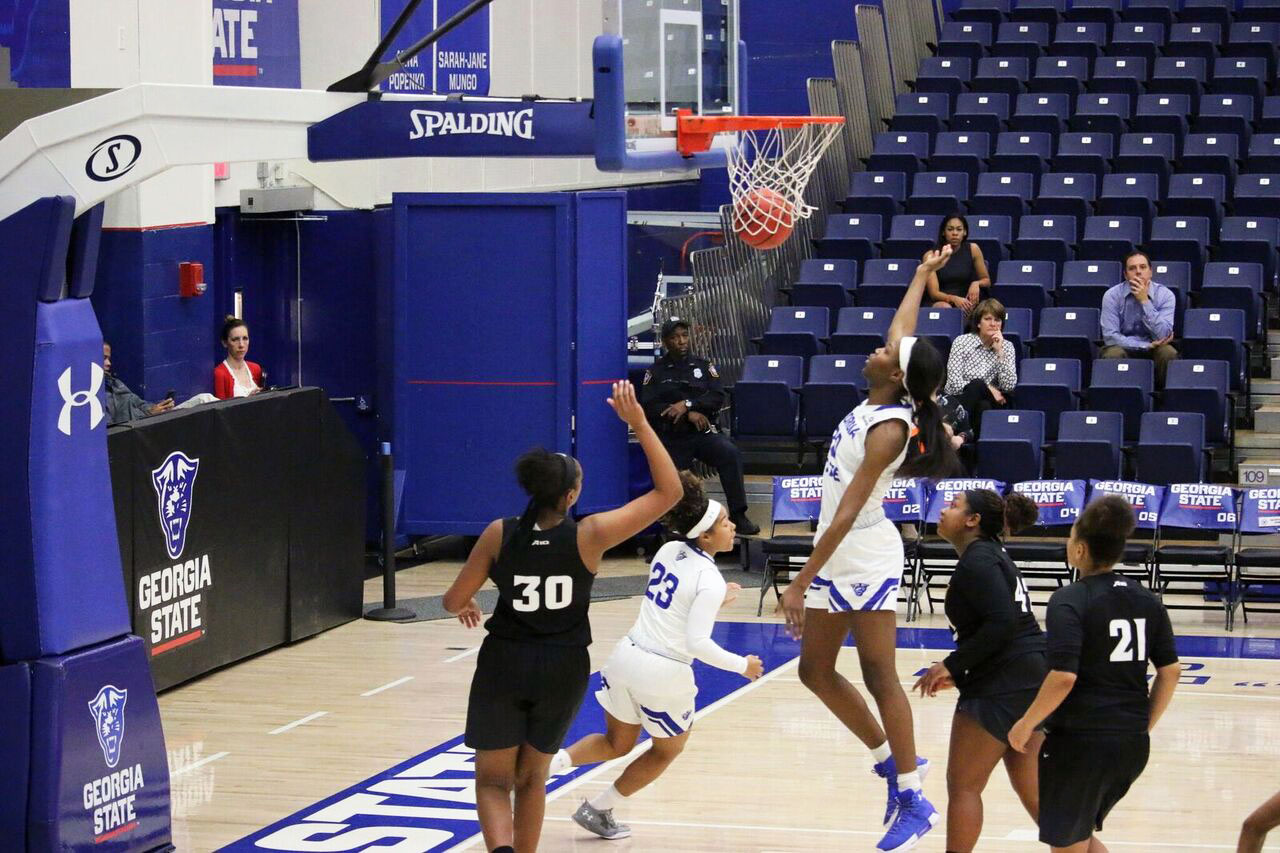 The Georgia State women's basketball team (8-20) improved their conference record to 4-13 after defeating a previously 16-11 Troy team 85-78 on Thursday, March 1.
Georgia State played well in the first half but had trouble grabbing rebounds, getting out rebounded 29-16 in the half.
The Panthers still led going into halftime 38-35 behind 10 points from K.K Williams and 11 points from Janessa Murphy, including three three-pointers.
"I was feeling a lot of confidence and motivation from my teammates to knock down the shots," Murphy said.
The Panthers fell behind early in the second half following a hot start to the half from Troy forward Sky'Lynn Holmes.
Head coach Sharon Baldwin was impressed with her team's fight in the second half and noted how they never give up on a game, in part due to the number of close games they've been in this season.
The Panthers were still down with 7:08 in the game, but the help of Kierra Henry's 17 second-half points and three-pointers from Janessa Murphy proved to be too much for the Trojans.
The Panthers close out the regular season with another Sun Belt Conference matchup versus South Alabama Saturday, March 3.