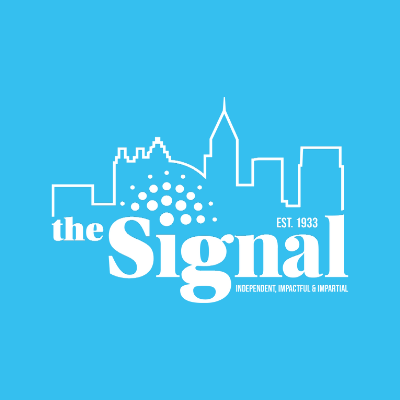 After losing their senior guard and team leader Alisha Andrews, the Georgia State Women's Basketball Team still has something to smile about this summer.
After having her freshman season cut short by a foot injury, Nasheema "Fruit"  Oliver has signed to transfer and play at Georgia State. The official announcement was made by Georgia State Sports Communications on July 23.
"Nasheema is a major talent and will contribute immensely to our program. She has great size and skill. She is mobile for a post player and has a nice touch outside the paint," head coach Sharon Baldwin-Tener told Georgia State Communications Thursday afternoon.
The 6 foot 3 inch forward showed bright spots in her three-game career at UGA. During an exhibition against Montecchio Select, Oliver put up 13 points and pulled down 6 rebounds in a winning effort for the Bulldogs. In her debut against Morgan State, "Fruit" scored seven points to go along with five rebounds in only 16 minutes of play.
A native of Cordele, Georgia, Oliver was recruited by the biggest women's college basketball programs in the nation. Colleges such as Florida, Florida State, Alabama, Auburn, Duke, LSU and Louisville all pursued Oliver her senior year at Crisp County High School before she decided to commit to UGA.
Oliver's best season, statistically speaking, in High School came when she was only a Sophomore. That 2011-12 season, Oliver averaged 18.0 points, 12.0 rebounds and 3.0 blocks a game and led the Lady Cougars to a berth in the 3A state "Sweet 16."
Oliver finished her High School career rated the nation's No. 18 overall prospect by Blue Star, No. 37 by Prospect Nation, No. 58 by ESPN Hoopgurlz and No. 59 by the Girls Basketball Report.
Coach Baldwin-Tener is a former coach and player at UGA.  She now enters her sixth season as the Head Coach for women's basketball at Georgia State.