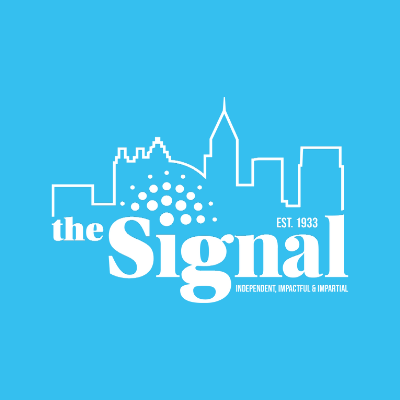 The struggles for Georgia State women's basketball as of late continued on Saturday as the Panthers fell to the Arkansas State Red Wolves by a final of 61-47 at the Sports Arena. The loss dropped the Panthers to 8-12 on the season and 3-8 in the Sun Belt.
"We're not scoring," head coach Sharon Baldwin-Tener said after the game. "Defensively, we played much better, but we only shot 29 percent from the field, not to mention not having our two leading scorers in Makeba [Ponder] and Brittany [Logan]."
Ponder has missed the last couple suffering from a concussion. Logan was suspended for an undisclosed reason.
First Half
The first few minutes of the game would be indicative as the Panthers' Kennesha Nichols and Ashley Watson picked up early fouls.
Sophomore Red Wolves guard Jamie Ruffins scored the game's first points with a layup giving Arkansas State an early 2-0 lead, but Miranda Smith responded with a layup to tie the game.
Watson's first pair of points of the game gave Georgia State its first lead at 4-2, but Nichols then picked up her second foul sending redshirt Red Wovles junior Amanda Lawson to the line. She made one of two free throws.
Redshirt junior guard Brittney Gill added a layup and senior Arkansas State forward Jasmine Hunt added a free throw.
Arkansas State assumed a 6-4 lead before Watson upped her point total to four tying the score at six apiece.
The Panthers and Red Wolves would later be tied at 9 apiece as well as at 10 each. Alisha Andrews then made her first shot from the field giving Georgia State a 12-10 lead.
Redshirt Red Wolves junior guard Aundrea Gamble then led her team on a 7-0 run as Arkansas State jumped ahead by five at 17-12.
With the score at 19-14 in the Red Wolves' favor, a three-point shot from the Panthers' Ashlee Cole pulled her team within two at 19-17. Gamble then upped her point total to seven as Arkansas State went ahead again by four at 21-17.
After a layup by Cole keeping Georgia State within two with the score reading 21-19, Arkansas State went on a 6-0 run.
Hunt would assess a foul sending the Panthers' Jamila Mayfield to the line where one of two from the line. Two more points by Brown-Haywood gave the Red Wolves a 29-20 lead as halftime commenced.
Second Half
Hunt and Gamble each started the second frame with layups extending the Arkansas State lead to 33-20. The Red Wolves maintained their thirteen-point advantage with the score being 35-22.
Ruffins then increased her point total to four extending their lead to 37-22, prompting a Georgia State timeout.
Over three minutes elapsed since Georgia State placed the ball through. Watson upped her point total to six and was fouled by Lawson.
Watson did not make the free throw, but the Panthers got the rebound only to have it stolen by Gamble, who extended the Arkansas State lead back to 15 at 39-24.
With the score at 41-26 in the Red Wolves' favor, a three by Morgan Jackson trimmed the Georgia State deficit to 41-29, prompting another Panthers timeout. Layups from Nolan and Haley Gerrin got the Panthers within eight at 41-33.
The next Red Wolves possession would see a foul charged to Nolan sending Hunt to the line. She made both of her free throws. Two successful free throws by Gamble and one more by Hunt made the lead for Arkansas State 46-33.
Nichols would be fouled by Brown-Haywood and then made both free throws. A three by Andrews then equaled a 5-0 run for Georgia State closing within eight at 46-38.
Brown-Haywood then got an offensive rebound on the next Arkansas State possession leading to a layup by Gamble producing a score of 48-38.
The Panthers would achieve another three as Mariam Hannoun placed Georgia State within a score of 48-41. Gamble's 19th and 20th points made it a 50-41 game.
That run for the Red Wolves became 8-0 as four more points by Hunt and two free throws by Gamble made it a 56-41 score in Arkansas State's favor.
Two each from Nichols and Cole got the Panthers within eleven at 56-54 before a three by Gill extended the lead back to 14 at 59-45 for Arkansas State. It also prompted a Red Wolves timeout.
The score would be 61-47 with Arkansas State prevailing at the conclusion of the game.
The Panthers will hit the hardwood on Feb. 5 as they face Georgia Southern on the road.m
Final Stats

| Georgia State | Arkansas State |
| --- | --- |
| Nichols: 8 points | Cole: 7 points |
| Gamble: 22 points, 9-14 shooting | Hunt: 15 points, 5-11 shooting |