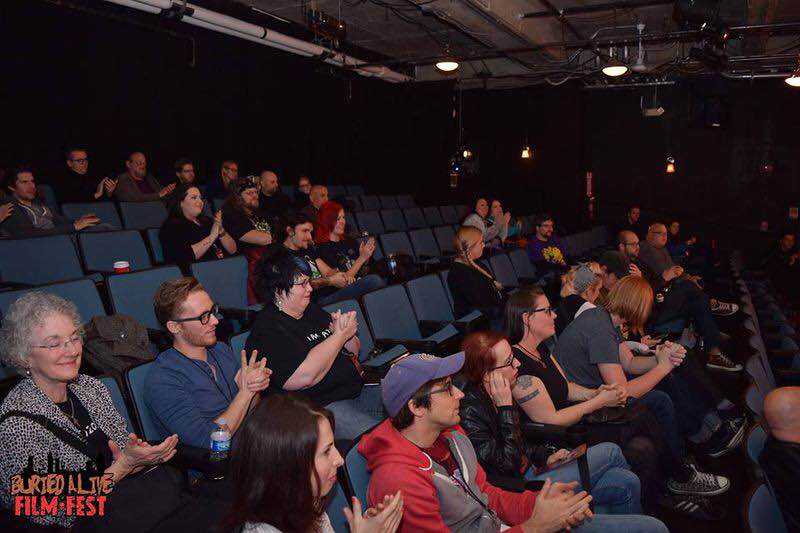 Happy spooky season!
On October 19, The Bloody Peach Film Festival hosted a women in horror panel. The event showcased short films by women and a brief discussion with the creators behind the work.
The film festival shows horror and sci-fi short films from filmmakers that are members of underrepresented groups.
According to the festival's website , "Our goal is to highlight the talents of filmmakers whose voices are often overlooked, uplifting the diverse identities within them and showcasing their undeniable talents."
The panelists included Monica Moore-Suriyage, Meosha Bean, Sade Sellers and Carla Saunders. These were all women of color and one is a part of the LGBTQ+ community.
In this field of work, women are underrepresented. To Sade, a challenge that she faces in this line of work is that some feel as if she can't do her job. Being a woman of color is another challenge.
"As Black women, we have to walk the tail line of assertiveness and also kindness, because when I do give critiques or if I do put my foot down like 'hey you're being rude' It can come off as an angry Black girl," said Sellers.
As the festival progressed, the attendees were able to view a short film from each of the panelists.
The first film was titled "Nightmare" and was by Carla Saunders. This first piece was more of a psychological thriller rather than a horror film. Its main message centered around not ignoring abuse of all forms and bullying. Saunders has a relative who is no longer here due to sexual violence. From this film, she wants the audience to understand the importance of speaking up about bullying and abuse because the repercussions of being silent can be brutal.
"La Ciguapa Siempre," a film by Monica Moore-Suriyage, is based on Dominican folklore and gave Moore-Suriyage her first Oscar nomination.
"The Ciguapa is described as a succubus in human female form, with long, dark hair and captivating almond-shaped eyes," according to Pisqueya. "Her feet face backwards, making her hard to track and even harder to anticipate."
In the film, the main character of the story turns into La Ciguapa after having an argument with her boyfriend. The main message for this film is finding your way back to who you are.  At first, Moore-Suriyage wasn't interested in horror. Her interest in the genre came after watching a film that had no title.
"It just started playing and that was the first time I ever saw that not only does the Black woman not die in the first five minutes, she's in charge," said Moore-Suriyage.
After seeing that film she delved more into horror and found that it can be a way to comment on what is happening in the real world.
Another film shown was titled "Picture." This film followed a girl who was given a vintage polaroid. The camera was cursed. After taking a picture of herself, the girl noticed a shadow in the frame. The more pictures she took, the clearer it became revealing a monster. If the girl stopped taking pictures, she would disappear. 
Sade Sellers was the filmmaker behind this short film. To her this film adds to her identity. The monster in each picture is her queerness coming out. When she was younger looking at pictures of herself, she felt that people could see it coming out more and more.
The Bloody Peach Film Festival presented work from underrepresented women filmmakers. It shows that women belong in the filmmaking business and they deserve to be recognized for their talents.