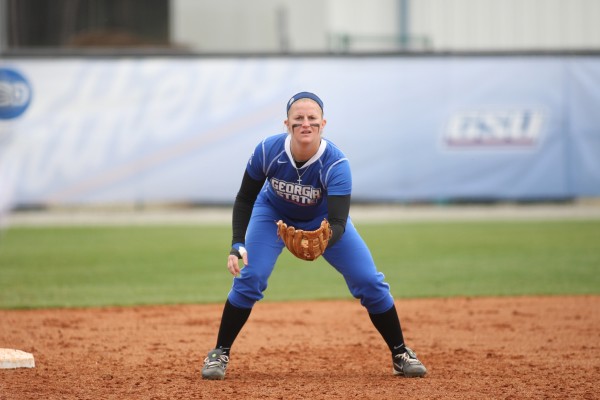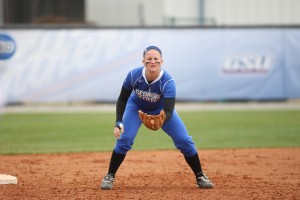 Georgia State's Paige Nowacki and softball are both from Chicago — it seems like the two are made for each other.
"I was the first girl in my county to play on the boy's baseball team," Nowacki said.  "I pitched for them. It was a really big ordeal, had to go through the rules. A lot of guys didn't like it, but there was no rule against it and the coach was like, 'I'm going to treat you fairly. If you make it, you make it – if you don't, you don't. I'm not going to give you any special treatments.'"
While at Ola High School in McDonough, Ga. Nowacki was as a very decorated and groundbreaking athlete.
She lettered in softball, basketball and track and field. Also, she even became the first female to play on the Ola High School baseball team.
Nowacki, raised just outside of Atlanta, still embraces her Windy City roots, but not the winter weather.
"I wanted to play somewhere south," Nowacki said. "I don't think I'll be able to deal with the cold weather. I picked Atlanta because it's a prime spot. We have our winters but it's warm enough for me."
Nowacki got into sports through her older brother, Matthew, who plays baseball at Savannah State.
"My brother threw a baseball at me when I first came from the hospital and he was like 'why doesn't she throw back?'" Nowacki said.  "So my mom was like she can't throw it yet.  As soon as I could walk, my brother was there to start throwing with me and teaching me the game."
Now that she has grown up and learned the sport, she said that her confidence is what pushes her daily.
"I have to believe in myself before I believe in anybody else," Nowacki said.  "If I don't believe in myself, I won't go very far."
Her "believe" mentality also helped Georgia State upset the then No. 2 nationally-ranked Alabama Crimson Tide last season.
"It was huge for us to beat Alabama," Nowacki said.  "It was raining and we thought the game was going to be cancelled.  We were terrified because it was Alabama. We went there, played them and ended up beating them 5-1."
Aside from that historic victory, Nowacki hopes to leave a legacy on Georgia State's softball team once her career is done.
After becoming only the second Panther in school history to be named to the NFCA All-Region first team, it's easy to believe in the impact she has made.
"I have had my time," Nowacki said.  "I made an impact on the team like I think I did."