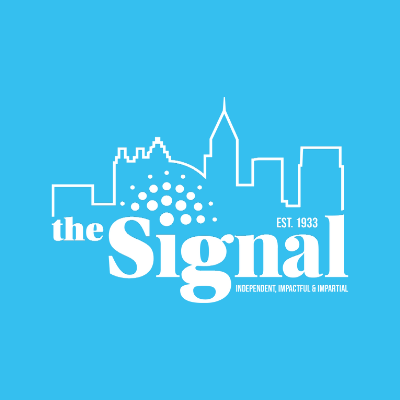 No, you're not dreaming. The end of the semester is here, Christmas is in a few weeks and you're already regretting every last one of your Black Friday purchases – almost as much as you regret all those times you cut class because you didn't think they took role.
But despair not! For this also means for the percentage of you whose interests include watching award shows, taking bets on award shows and talking about award shows before and after the fact (which, statistically speaking, simply includes over 80 percent of you if the annual ratings for these things are anything to go by), you're in award show Nirvana right now.
If you're not too burned out from the CMA Awards, the MTV Europe Awards, the American Music Awards, the Screen Actors Guild Awards or any of the other B-award shows I missed, you can look forward to the upcoming 56th Annual Grammy Awards on Jan. 26! The nominees have been announced. The categories have been made even into an even more harrowingly complex list. And you're all but certain to now more than ever to DVR it and skip over all the boring technical awards for the only handful of categories that anyone cares about.
Here are the nominees, my picks for who should win and who probably will win no matter what
Album of the Year nominees:
Sara Bareilles – "The Blessed Unrest"

Daft Punk – "Random Access Memories"

Kendrick Lamar – "Good Kid, M.A.A.D. City"

Macklemore & Ryan Lewis – "The Heist"

Taylor Swift – "Red"
Who should win: This is a year that actually spawned some pretty great popular albums. Why, if you look at that list of nominees, you might think that the Grammys are really about artistic integrity first, and not album sales all along. Some desperate record exec put in serious overtime to get Taylor Swift's record on the bottom of the list.
Yeah, she's not winning this year.
"The Heist" is ridiculously over-hyped for being one of the safest sounding hip hop records I've ever heard. Sara Bareilles's "The Blessed Unrest" is ridiculously under-hyped for featuring one of the most consistently unappreciated vocalists in the business. Her song "Brave" warrants enough of a mention alone.
But the only album that comes even close to touching the sheer perfection of Daft Punk's catchy "Random Access Memories" is "Good Kid, M.A.A.D. City." From beats to flow to style, Lamar is hands-down the most exciting new rap artist to watch in the coming years.
Who'll probably win:
Predictable, safe things are kinda the Grammy's schick. Don't look for that to change this year. The Heist will take home album of the year, and I won't be surprised if Macklemore and crew are already preparing a "surprise" performance upon the announcement.
Song of the Year nominees:
"Just Give Me A Reason" by Jeff Bhasker, Pink & Nate Ruess, songwriters (Pink feat. Nate Ruess)
"Locked Out Of Heaven" by Philip Lawrence, Ari Levine & Bruno Mars, songwriters (Bruno Mars)
"Roar" by Lukasz Gottwald, Max Martin, Bonnie Mckee, Katy Perry & Henry Walter, songwriters (Katy Perry)
"Royals" by Joel Little & Ella Yelich O'Connor, songwriters (Lorde)
"Same Love" by Ben Haggerty, Mary Lambert & Ryan Lewis, songwriters (Macklemore & Ryan Lewis feat. Mary Lambert)
Who should win:
"Roar" is easily the catchiest song on this list – and possibly of the year. Unfortunately, it's only been out since mid-October. A strong end-of-the-year showing on the top charts does not a song of the year make, Ms. Perry and associates.
As for "Royals," I'm apparently the only one who finds it boring, overplayed and ultimately disposable with only a memorable vocal performance going for it, but what do I know? With that being said, picking's slim for this category, so I'm going to go with the Bruno Mars inspired/stolen Police throwback, "Locked Out Of Heaven," if only for the fact that it reaffirms my theory that precisely no one gives a @#$% about what happens the The Police.
Who'll probably win:
Talented New Zealand songstress Lorde (who I've spent a good bit of time dumping on) stands a strong chance of winning, because if the Grammys are about one thing, it's popularity. And as awful as that "Royals" song is, I can't help but be impressed by the fact her label signed some kind of Faustian contract to get it played pretty much everywhere.
If that fails, it's likely a better chance of this being Macklemore's night, netting the Grammy for "Same Love." He might even remember to credit Mary Lambert this time.
Best Rock Album nominees:

Black Sabbath – "13"

David Bowie – "Next Day"

Kings Of Leon – "Mechanical Bull"

Led Zeppelin – "Celebration Day"

Queens Of The Stone Age – "…Like Clockwork"

Neil Young with Crazy Horse – "Psychedelic Pill"
Who should win:

Blessed is a year where the Best Rock Album category is devoid of another Foo Fighters, Green Day or Metallica release. As a result, this may be the strongest category of the night with lots of good contenders: comeback albums from Black Sabbath, David Bowie and Neil Young, a better than expected Kings of Leon record, a remaster of the last live Led Zeppelin concert from back in '07, and an innovative slice of the deliciously weird and psychedelically hazy stoner rock-riffs of Josh Homme's Queens of The Stone Age.
There are no wrong answers here. But if I have to pick one, if this truly be David Bowie's last outing, you could do no better for a finale than "Next Day."

Who'll probably win:

Kings of Leon's "Mechanical Bull" is a lot better than it has any right to be, but this award is Leon's to win on the grounds that I can't see any of the other artists getting invited/wanting to show up to the Grammys.

Best Alternative Music Album nominees:

Neko Case – "The Worse Things Get, The Harder I Fight, The Harder I Fight, The More I Love You"
The National – "Trouble Will Find Me"
Nine Inch Nails – "Hesitation Marks"
Tame Impala – "Lonerism"
Vampire Weekend – "Modern Vampires of the City"
Who should win:

Ah, another stacked category with none too many bad choices, the sole exception being Vampire Weekend, who can be counted on to always be pretty terrible. The new album does little to change this.
NIN's "Hesitation Will Find Me" isn't a bad album, but it reeks of being the safe choice. Plus, I can't shake the feeling that it should have simply been nominated for Best Rock Album, but got squeezed out by vastly better albums to end up with a Alternative Album consolation prize.
With that all being said, Tame Impala's "Lonerism" picks up where 2010's acclaimed "Innerspeaker" left off by being one of the most innovative sounding rock albums of the year. Blending the psychedelic sounds of The Beatles' "White Album" with electronic instruments, experimental sonic arranging and throwback samplings of 80s new wave into something great without sounding like a chaotic mess is no small feat. But Tame Impala continues to be that quietly, quirky band by being quietly, quirky awesome.
Who'll probably win:
Ever since Bon Iver and Arcade Fire won Grammys for best Alternative Albums, the doors have been blown wide open for critically great – not just commercially successful – music to win.
Tame Impala has also had the fortune of having its bouncy, Blondie-esque track, "Elephant," tearing up the alternative music charts for the better part of the year. These factors combined in the right ways and Tame Impala has a great shot of actually winning this, getting some long-overdue exposure in the process.
Best New Artist nominees:
James Blake
Kendrick Lamar
Macklemore & Ryan Lewis
Kacey Musgraves
Ed Sheeran
Who should win:
Love Kendrick to death, but the fact that he's actually up for best "new artist" spells out just exactly how out-of-touch the Grammy nomination committee is (and subsequently how little the Grammys actually mean to the music industry) far better than I ever could with words.
With him out, James Blake is in and has proven to be one of the underground gems of the year. His studio wizardry for producing beats and arranging song samples meets hauntingly beautiful piano work, backed by vocals at the crossroads of an R&B; croone and a Thom Yorke yowl; conventional enough to work, but different enough to stand out strong on its own merits. Plus, he did a collaboration project with Bon Iver leading up to their Grammy conquest. They've got to owe him a solid by now.
Who'll probably win:
Hope you're not tired of hearing "Can't Hold Us" yet, because I can't shake the feeling that this is pretty much going to be Macklemore's "I told you so" night.