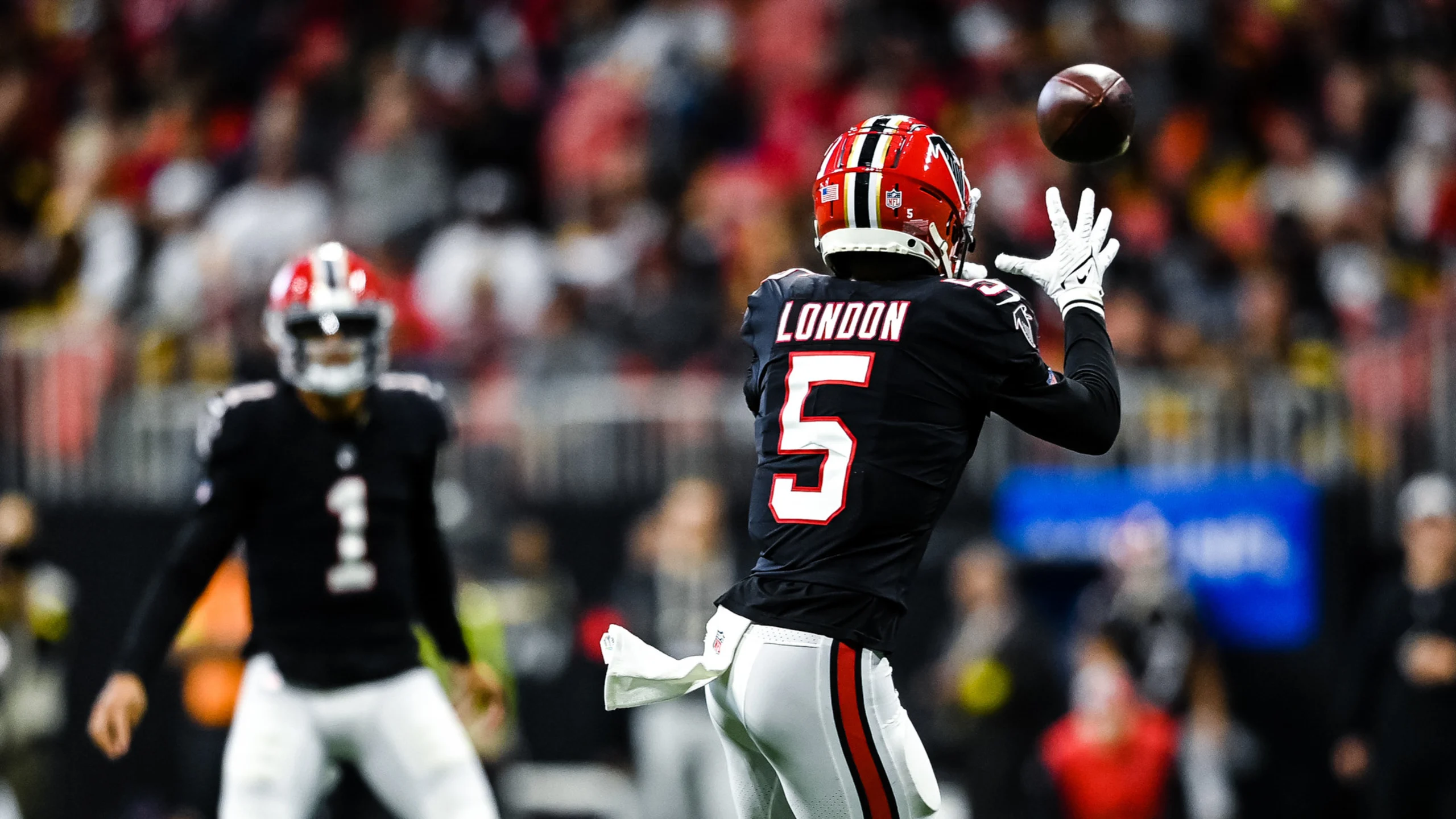 With the 2023 NFL Draft right around the corner, there is a multitude of prospects looking to leave their mark on whichever franchise that gives them an opportunity. Currently, Atlanta holds the eighth pick, so who should be on top of its draft board?
One of the biggest names connected to Atlanta is Texas Tech edge rusher Tyree Wilson, who stands at 6'6", and weighs 275 pounds. During his senior year with the Red Raiders, Wilson led the team in sacks with seven in just ten starts before a foot injury cut his final season short. This was enough to grant him first-team All-American, and first-team all-conference being the first Red Raider player to do so since 2013. 
Last year the Falcons finished with the second-lowest number of sacks in the league, only being able to muster 21. To say they need an improvement on the defensive line would be an understatement, but with the recent signing of veteran Calais Campbell, and star tackle Grady Gerrett, Wilson would greatly benefit from learning under these two former all-pros. 
Another player Atlanta could look at selecting is standout wide receiver Jaxon Smith-Njigba out of Ohio State University. While Smith-Njigba missed most of last season with a hamstring injury, teams are more reliant on Smith-Njigba's production during his sophomore campaign where he tallied up 1,606 yards and nine touchdowns in thirteen games. His best outing came against Utah, a game in which he finished with a record-breaking 347 receiving yards and three touchdowns. 
The Falcons have made it clear that they will be sticking with second-year quarterback Desmond Ridder to line up under center, and with receiving core consisting of both Drake London and Kyle Pitts, Smith-Njigba would give Ridder yet another target and setting him up for a potential breakout season. Smith-Njigba has received high praise from teammates such as former co-star wide receiver Garrett Wilson. "Jaxon is as good as I've ever seen, probably the best I've ever seen, Jaxon is the most natural athlete I've ever seen," Wilson said.
One last potential pick for the Falcons comes in the form of defensive end Nolan Smith from the University of Georgia. The former number one ranked recruit in the nation coming out of high school stood out at the NFL combine running a 4.39 40-yard dash making him the fastest edge rusher in this year's draft. During his tenure at Georgia, he recorded 11.5 sacks, 21.5 tackles for loss and 78 pressures in 46 games as a Bulldog. 
During the combine, Smith talked about how motivated he is to play. "I'm player-led and self-driven," Smith said. "You're not going to have to tell me to go, I promise you I'm going to go naturally on my own, I wake up out of bed, I'm juiced up, ready, just excited. Man, we play the best game in the world." As said before, the Falcons desperately need help on the defensive line, and the addition of Smith could have the positive impact this defense has been searching for. Atlanta is looking to radically change the notion they have created over the past few seasons as a bottom-tier defense with an ineffective pass rush being the leading cause for its struggles.
Overall, the Falcons have many options to choose from with a top-ten pick. Atlanta also has the option to trade down and gather more picks if necessary, but fans are hoping this will be the year Atlanta can make a push to win the NFC South, and with the new regimen of coaches there is much to look forward to.