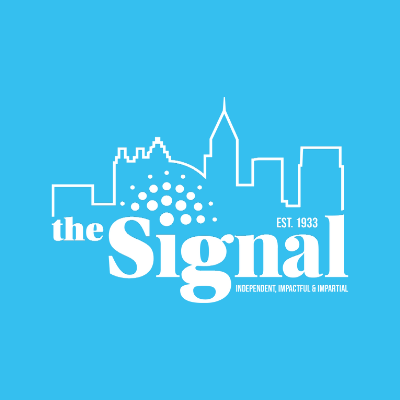 After weeks of studying and stressing over finals, winter break is finally here. Some students are preparing to embark on adventures in different states and countries while others have chosen to stay at home for the holiday season. Whether you are leaving or staying for winter break, there are many ways to make the most of your time in paradise or make your time here a little piece of paradise.
Winter Abroad
You are one of the lucky ones. Whether you are headed to lounge on the beach or ski the slopes in some winter wonderland, here are some tips to make the trip go smoothly.
Pack Efficiently
Start by creating a travel list. If you're having trouble figuring out what to include check out the Travelsmith Packing Checklist. It is printable, detailed and customizable, and it even comes with helpful reminders about weight limits. Also, for iOS users, check out the Packing Pro app. Keep a copy of your finished checklist and don't delete the list in Packing Pro. This will ensure that if your luggage is lost you'll have a detailed list of all of its contents for reimbursement. Packing is infinitely easier when you have done laundry. When trying to decide what to pack, check out Dailydressme.com. This website gives the weekly forecast for any location along with weather appropriate outfits from which to draw inspiration. Finally, remember to pack light. Fewer bags equate to shorter check-in and less time at baggage claim.
Navigating the airport
Traveling in the airport during the winter months can be stressful, but there are many ways to make the trip smoother. Start by checking in online before you head to the airport. This is particularly helpful if you aren't checking any luggage because you can print you ticket at home and head straight to security check. Try to avoid jackets, belts, large accessories and shoes that make going through security difficult. Opt for an loose-fitting sweater or hoodie, comfortable pants and shoes that are easy to slip in and out of. Also, remember the 3-1-1 Rule for carrying liquids in your carry-on luggage: 3-ounce bottles or less in a one quart plastic bag and one bag per passenger at the checkpoint. For any further help conquering the airport try downloading the app Gate Guru, available for both iPhones and Androids. It is an all-encompassing apps that includes everything from restaurants near your gate to updated flight delays.
Get to know your destination
Once you've finally made it to your destination, lounging by the pool and hanging around at the resort may seem like great plans, but those are things you can do anywhere. Every hotel has a ton of brochures with city and activity guides to choose from. Check out some of the cool traveling apps like Viator and Tripomatic to get ideas of places to go and to plan your itinerary. Designate at least one full day to immersing yourself in the culture of your destination. Hotels and resorts may seem like they have everything that you need but it's important to check out the landmarks and interact with the local people.
Winter Road Trip
Whether you're an out-of-state student going home for the holidays or your headed to a vacation destination in the United States, there are some essentials to a enjoyable road trip.
Give yourself Time
Travelling by car is always a great option and can prove to be less stressful and cheaper than flying. Give yourself some time to sightsee and explore on the way to your destination. The fun thing about road trips is that the journey can be a part of the vacation. Try visiting the Roadtrippers website or downloading the accompanying mobile iOS app so you can plot out your course and see everything along the way, including hotels, attractions, dining options and historical landmarks.
Tighten up your food budget
Binging on shitty gas station food is part of the road trip appeal, but that money adds up, especially if you're stopping regularly. Kick it soccer mom style and pack yourself some filling snacks like protein bars, nuts, pretzels and granola bars to help reduce the temptation.
Curate a road-worthy Playlist
If you will be spending hours in the car, odds are you'll need some music, since radio stations are unreliable on the road. Curating a perfect road-trip playlist is a science. The songs have to be the perfect mixture of familiar and unheard of and catchy but not cheesy. Some tried and true jams for the road are "Daylight" by Matt & Kim, "West Coast" by Coconut Records and basically anything by Beyoncé.
Winter Staycation
You're stuck here, but Atlanta and its surrounding areas are a mecca of activity even in the winter months. Here are some ideas on how to have an fun staycation this winter break.
Discover Atlanta like a tourist
Even if you've lived in Atlanta your entire life, there are new places to visit and fun places to revisit. Get a city pass and visit some of Atlanta's must-see attractions with a group of friends or fout of town family. Take part in some winter activities like Ice Skating in Centennial Park, Holiday Nights Garden Lights at Atlanta's Botanical Garden or grab a cup of hot cocoa and head over to Piedmont park for long walk. You'll be surprised how much fun you'll have.
Or Just Chill
Sometimes the best vacation is to do nothing at all. Spend some time at home binge-watching TV shows on Hulu or Netflix over some hot cocoa or catch up some the activities you may have neglected during the semester, like updating your blog or finishing a DIY project.