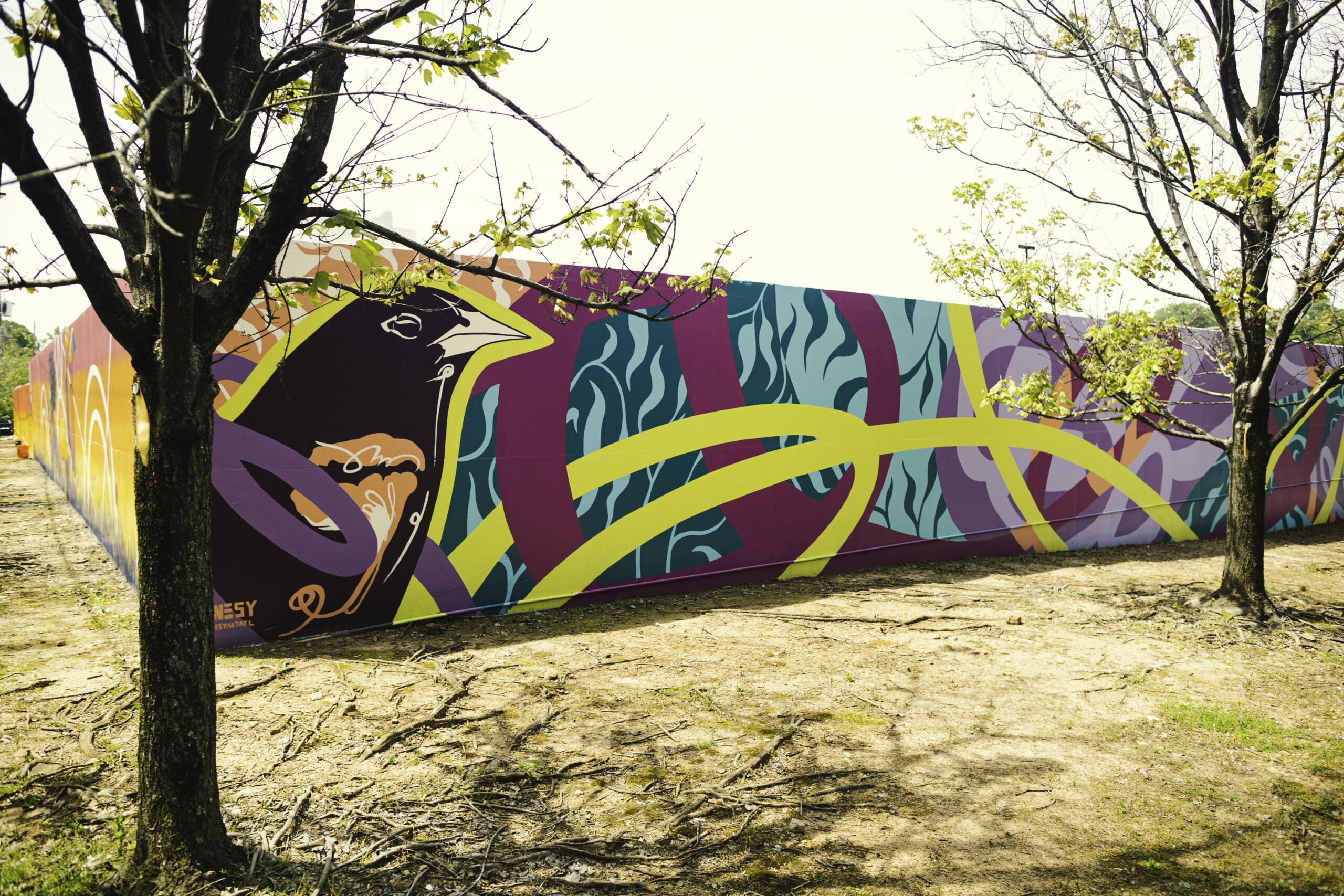 If you're looking for a relaxing, family-friendly space to hang out, enjoy nature and appreciate art, look no further than the Atlanta BeltLine. The Atlanta BeltLine is a large outdoor space with walking trails, restaurants, parks, events and lively artwork. There is a vibrant art and event scene ranging from pop-up shops to sculptures that can be found in many places. All of the art-related information regarding the BeltLine can be found at https://art.beltline.org/.
While walking along the Eastside Trail, music can be heard coming from one of the underpasses, as people commonly play on the two colorful pianos sitting there. The hand-painted pianos are from an organization called Pianos for Peace. Pianos for Peace is an organization that is committed to bringing meaningful arts programs to under-resourced schools, community centers, healthcare and senior care facilities. Their pianos can be found across the Atlanta area. Another thing that can be found by underpasses at the beltline are murals.
There are over 100 murals that can be found across the BeltLine. Each mural was created by a variety of artists and they all express different concepts and meanings. Some murals have advertising purposes where a link or social media handle to a company or an artist is painted on the mural. Other murals have persuasive purposes where a phrase or a quote is painted, such as "Be Creative" or "Make Friends." Regardless of the varying meanings behind the artwork, all of the murals display their beauty and creativity.
For lovers of fashion, vintage, music and art, Artists and Fleas is the market that will satisfy your shopping needs. Artists and Fleas is a market for makers, creators, vintage collectors and shoppers. It is at Ponce City Market at 675 Ponce De Leon Ave NE, Atlanta, GA 30308. The way to access Ponce City Market from the Beltline is through the Eastside Trail. At Artists and Fleas, you will find local brands that sell clothes, jewelry, sweets, records and much more. The market takes place every Saturday from 11 a.m. to 6 p.m. For more information about Artists and Fleas, visit their website at https://www.artistsandfleas.com/atlanta/ and follow their Instagram @artistsandfleas.
Amongst all the events that take place at the BeltLine, A/V Radio is the event for music lovers. A/V Radio is an off-the-grid, independent radio station in Atlanta. It is a platform for musicians to display their unique music style that is not broadcast on mainstream radio. Their music content is broadcast through their app, website and speakers at the BeltLine. For more information about A/V Radio, visit their website at https://www.avradio.live/.
The Atlanta BeltLine is one of the largest, most wide-ranging urban redevelopment programs in the United States. The BeltLine is increasing economic sustainability and opportunity while fostering culture and enhancing mobility. The Atlanta BeltLine's vision is to be the catalyst for making Atlanta a global beacon for equitable, inclusive and sustainable life. Their slogan is "Where Atlanta comes together". Along with art, the BeltLine has bike tours, fitness classes, community events and more. Whatever your interests are, you'll be sure to find something to enjoy at the Atlanta BeltLine.