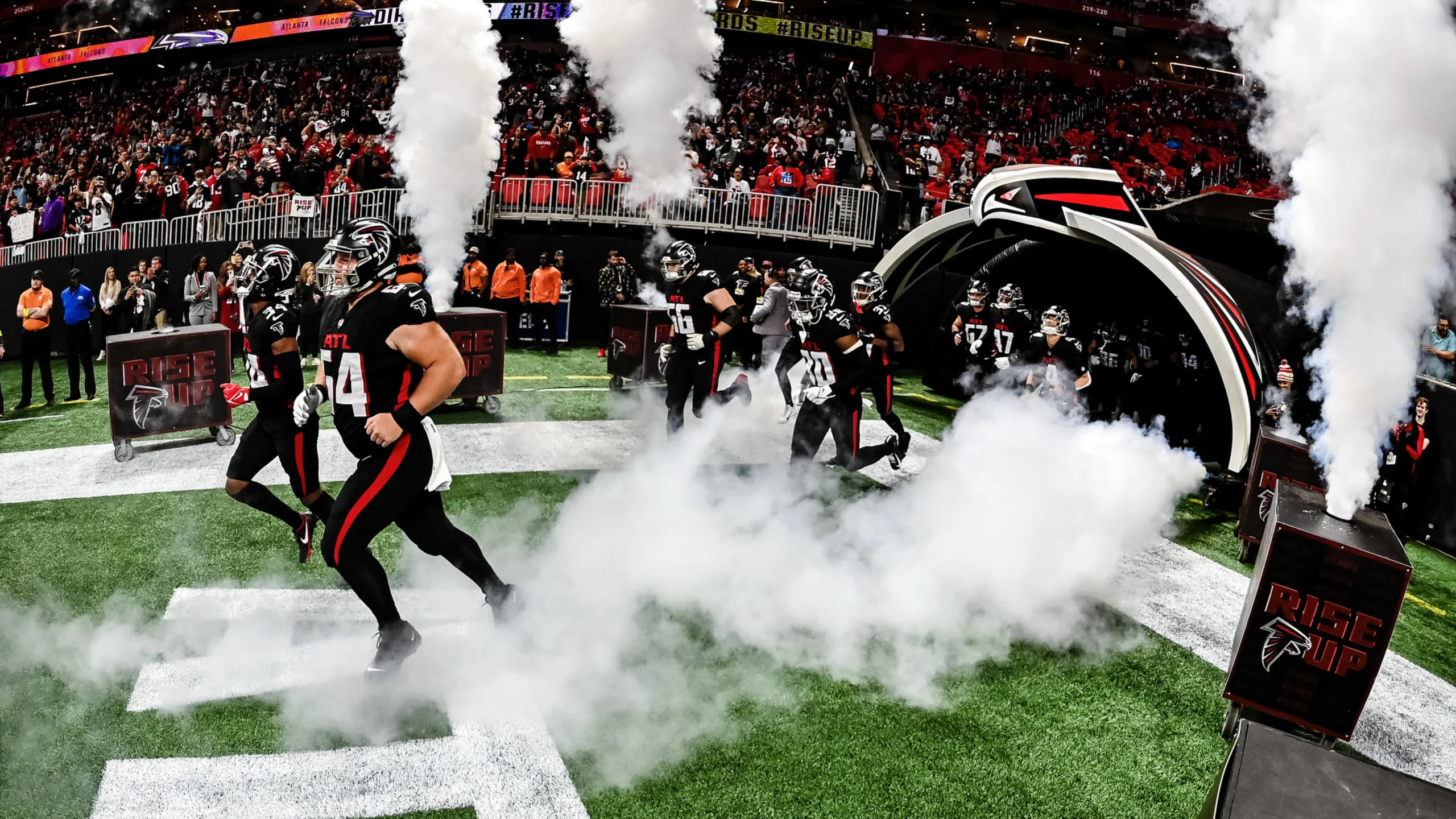 Atlanta is off to a hot start early in the NFL's new calendar year, entering the off-season with the third-highest cap space in the league. This was evident as the Falcons made many key additions during this year's free-agency period. The dirty birds were able to sign a total of eleven different players and re-sign four of their own. 
Atlanta was able to extend some of their most productive players from a season ago, bringing back fullback Keith Smith, edge rusher Lorenzo Carter, who tallied up four sacks and 58 tackles, right tackle Kaleb McGary, who was a top-end run blocker, and most notably, the number one graded player in the league last season, left guard Chris Lindstrom. Who signed a five-year $102.5 million extension. This new contract has made Lindstrom the highest-paid lineman in the NFL, and deservedly so.
Aside from bringing back some of their own talent, the Falcons were able to acquire some new players with their first move coming in the form of a trade for former Patriots tight end Jonnu Smith. Although the 2022 season was disappointing for the 27-year-old, Atlanta is more focused on if Smith could mirror his 2020 season as he had a career year with 448 yards and eight touchdowns in Tennessee. This trade gives young quarterback Desmond Ridder another target that matches up well alongside receivers Kyle Pitts and Drake London.
In addition, head coach Author Smith was the offensive coordinator during Smith's dominant year with the Titans. "If I've got to answer these questions all day, I'll keep answering them, man, because you know that guy means so much to me and what he's done and helped me get to my career, just a wonderful, wonderful human being, J. Smith said. "It's an honor to be playing with him. Art believed in me for all of my NFL career … It's a blessing to be reunited with him, a guy who knows how to take advantage of my abilities and talents. I hope this team gets to where we need to go. So, I'm just grateful to be part of this process."
The Falcons also added help to an otherwise ineffective defensive line with former Saints' defensive tackle David Onyemata on a three-year $35 million deal. The veteran recorded five sacks last season and has been a consistent starter for the New Orleans Saints for the first six seasons of his career. This signing adds help to a weak interior defensive line, and with star tackle Grady Jarrett lining up right beside Onyemata, this should prove fruitful for what has been a consistently below-average pass rush. 
The addition of quarterback Taylor Heinicke adds experience to an otherwise young quarterback room consisting of second-year player Desmond Ridder. Atlanta is hoping this veteran presence will boost the play of their young quarterback as Heinicke has been in the league for nine years, even starting a playoff game in 2020.
Finally, the most notable signing came on the first day of the free-agency period, with the Falcons' inking former Bengals star safety Jessie Bates III to a four-year, $64 million deal. Bates was a standout in Cincinnati's top-ten defense last season and will now be paired alongside one of the league's top cornerbacks, A.J. Terrell. 
Much like the defensive line, the secondary needed a lot of support as Atlanta has been a team that has finished at the bottom tier for pass defense during the past two seasons. "You look at the potential of this team and where we can get, I've been in that transition year of winning the division and then going to the playoffs and nobody knowing the Bengals were going to go to the Super Bowl," Bates said. "So, I think it's a very similar situation here… this division is up in the air, and it's for us to take, but we all know that won't be easy, which is fine. I think that the guys in this locker room are more than capable of winning the division."
Overall Atlanta's front office has made fans more optimistic about the future of the organization with many fans hoping for a team that shows signs of growth throughout the 2023 season. With the division being wide open this year some may even expect to contend for the NFC South title.