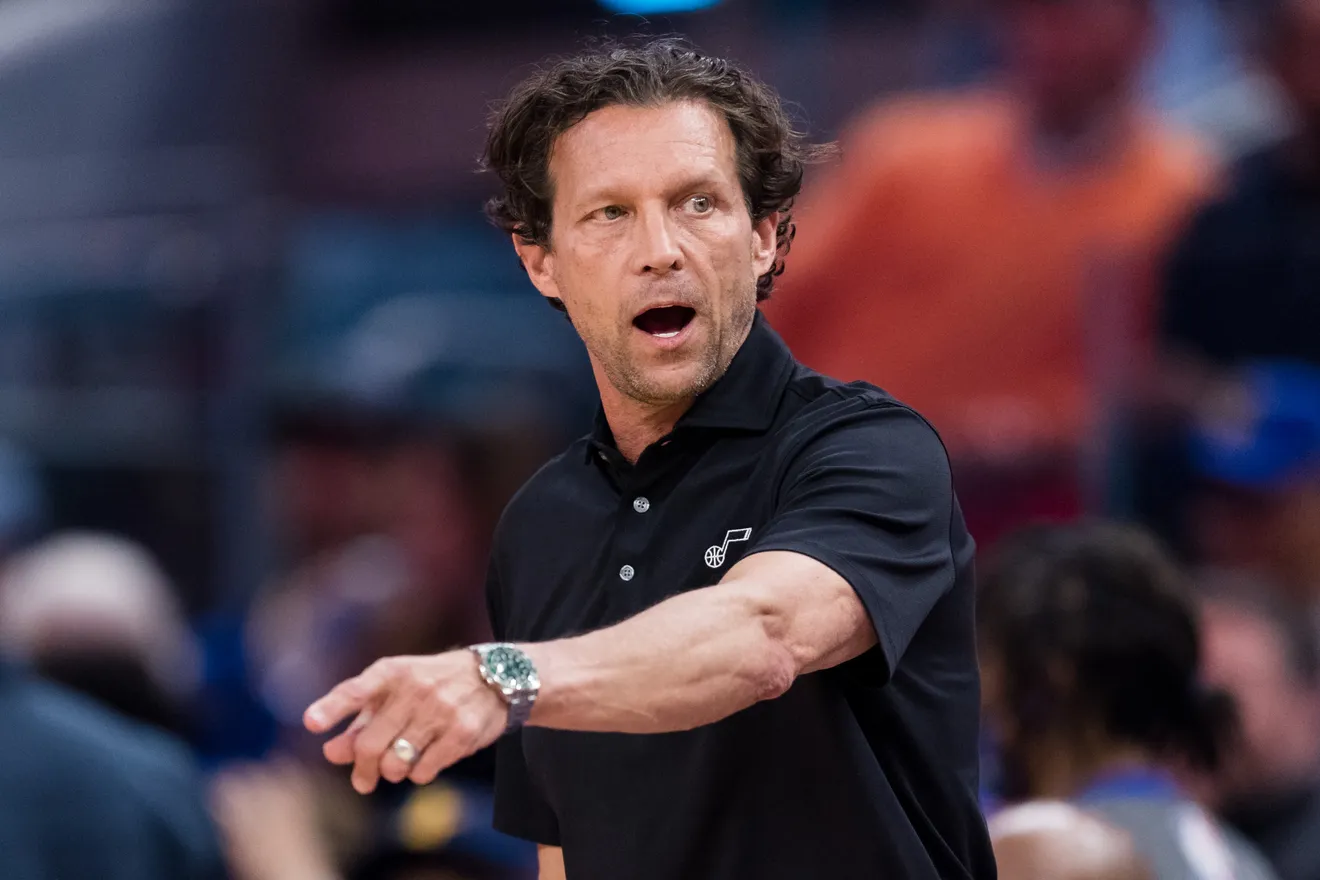 The Atlanta Hawks have been nothing short of disappointing this season as they have struggled to live up to the hype generated during the off-season. A period that saw them acquire former San Antonio Spurs guard Dejounte Murray, pairing him alongside Atlanta's all-star point guard Trae Young. There isn't one particular reason why this season hasn't been what most people expected. The coaching staff and players didn't seem to be on the same page which created a rift between them. 
With former Hawks' head coach Nate Mcmillan on his way out during the All-Star break, Atlanta is attempting to salvage the rest of their season by bringing in former Utah Jazz head coach Quin Snyder on a five-year deal. 
"From our first conversation, it was clear that Quin had all the characteristics we were looking for in our next head coach," said Hawks general manager Landry Fields He has both an incredible basketball and emotional IQ, and we share the same core values and basketball philosophies of having honest communication and collaboration with players, tremendous attention to detail and placing a great emphasis on player development," said Fields. "We are excited to welcome him, his wife Amy and their family back to Atlanta." 
During his tenure in Utah, Snyder led the team to a 372-246 record and finished the 2021 season with the league's best record at 52-20. The Hawks hope Snyder's leadership can lead to a playoff berth while avoiding the play-in, as they currently sit at the eighth seed in the East with a 31-31 record. 
Snyder is immediately faced with a crucial part since joining Atlanta is helping develop the young star guard Trae Young. Young has had trouble finding his groove this season compared to his first few years in the league. He's having the worst shooting splits of his career since his rookie season, but with Snyder's selfless branded offense and spacing, Young should be able to return to his All-Star form in this new era of Atlanta Basketball. Young's game is showing signs of improvement over the short time Snyder has been at the helm. 
Following a two-point loss to the Miami Heat, Trae Young's defense was brought to the limelight. "He has got a lot of pride, and the thing that he and I have talked about is using his quickness," said Snyder. "It's something I know he's focused on and I thought you saw that tonight." Defense has never been a staple in his game but his willingness to improve under Snyder shows he's ready and willing to focus on phases of the game besides offense. 
Currently, the Hawks rank 22nd in the NBA points allowed per game at an average of 117. By bringing in a coach like Snyder, the front office is hoping for a vast improvement on the defensive side of the ball. During his stellar season as the Jazz head coach in 2020-21, Utah ranked fourth in total defense only behind the Lakers, 76ers and Knicks. Bringing this new form and culture of defensive-minded coaches should be able to increase their chances of making the playoffs for this season and possibly into Finals contention. 
Overall, hiring Snyder should prove to be a better fit than former coach Nate Mcmillan, giving Hawks fans something promising to look forward to in hopes of one day becoming an NBA powerhouse.