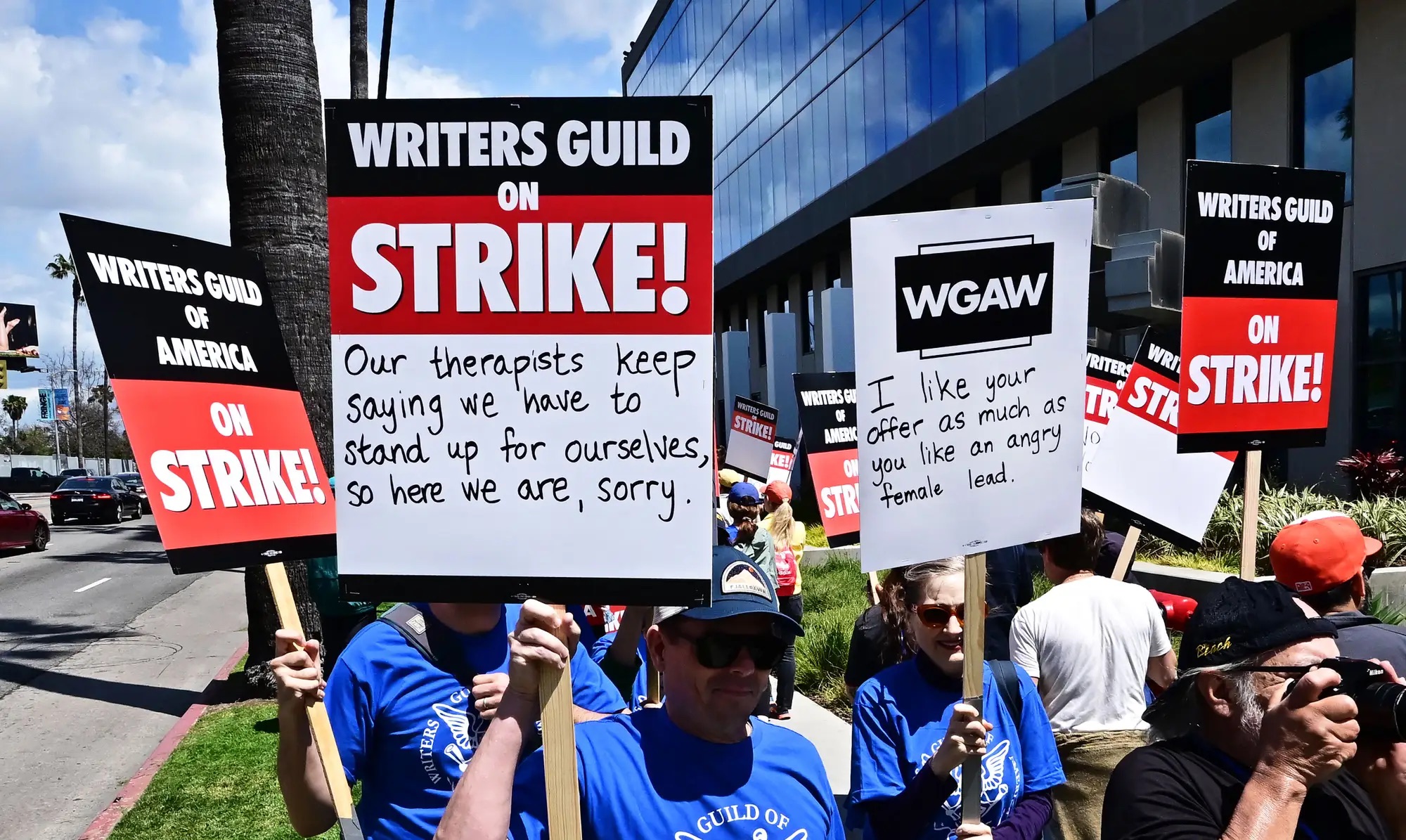 As news broke that the Writers Guild of America's strike nearing its end, film hopefuls from Georgia State watched with nervous anticipation. 
On Sunday night, the WGA announced they had reached a tentative deal that would end one of Hollywood's longest-ever strikes. The deal, which must now be ratified by the union's 11,500 members, would impose new rules around the use of artificial intelligence and boost residual payments for streaming shows. 
Film students, hoping to graduate into a functioning industry, were excited.
The Writers Guild initially struck alone but was later joined by the screen actors' union, SAG-AFTRA, who voiced similar concerns about decreased pay in the streaming age and the emergent use of artificial intelligence. 
Both unions sought guarantees that generative AI would not be used to replace the labor of artists and writers. While AI cannot currently compose original art on its own, producers have become interested in using it as an auxiliary tool in the screenwriting and acting processes. The unions viewed this as an existential threat.
The strike halted production across the country. Production in the state of Georgia was not immune. Big-name projects like Season 5 of Netflix-hit Stranger Things, Marvel's Blade and Cobra Kai stopped in the middle of production.
Kelsey Moore, the executive director of the Georgia Screen Entertainment Coalition, stated the productions in the state had "ground to a halt." Many were concerned with the film industry strike's impact on Georgia's economy, with the industry investing $4.4 billion in the state in 2022 alone.
Elsewhere, upcoming Film and media students at Georgia State, home to the state's largest film program, are also concerned. 
"It's scary," said Emma Wirt, a third-year film student who recently added a Marketing minor in fear of future job scarcity. "Even though the strike ended, AI could evolve to basically end employment in film and writing."
 While independent production houses come to terms with unions and continue to shoot across the state, the decreased number of productions, especially large ones, could severely dampen GSU's successful track record of professional placement.
The strike – which has impacted the pocketbooks of all film and media professionals, from those who provide Kraft services to make-up artists and costume designers, is set to end. Conyers-based writer Lamont Ferrell hopes the deal proposed by the Alliance of Motion Picture and Television Producers will protect writers and crew alike from the dangers of Artificial Intelligence. 
However, that does not mean production will restart. AMPTP is still yet to agree on a deal with SAG-AFTRA. Producers and studio heads' concessions to writers could signal their willingness to negotiate with actors and allow all productions to commence across The Peach State.