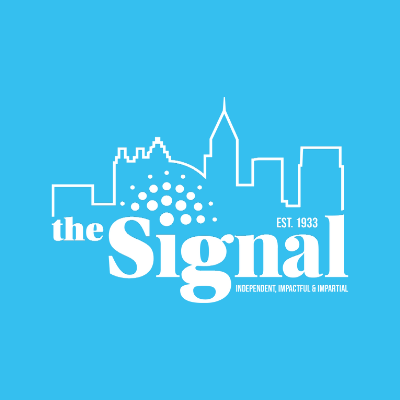 LaPorscha Wells claimed a victory in the shot put and Alysiah Whittaker notched a discus throw win as Georgia State track and field competed in the Georgia Tech-hosted Yellow Jacket Invitational. A total of 17 women's events took place over Friday and Saturday.
Behind Wells' 15.17 meter performance, Whittaker placed second at 14.85 meters for the Panthers. Carresa Reeves placed ninth at 13.48 meters.
Whittaker also won the discus with a throw of 44.03 meters.
The Invitational kicked off on Friday with the 5,000 meters that included four representing Georgia State. Jordan Townsley finished the course in 19:10.59 minutes, finishing 23rd. Melanie Hamilt earned 25th with a 19:34.53 minute outing. Sarah Bearden placed 27th at 19:41.42 and Carina Nieto finished in 29th at 20:29.57.
Georgia's Victoria Coppage won the 5K, finishing in 17:34.30 minutes.
The Panthers' 4×100 relay team of Katherine Randolph, Jasmyne Robinson, Wande Brewer, and Ravin Gilbert took home second place with a 45.65 second completion. Mississippi's Nicole Henderson, Shannon Ray, Khadijah Suleman, and Jhorden Hunter won the event in 45.16 seconds.
In the long jump, Breonca Reid was awarded 21st place with a 5.27 meter effort. Danielle Livingstone tied with two other participants at 5.26 meters. Aubreya Smith ended up in 29th place, jumping 4.72 meters. Julianne McKee participated as unaffiliated, but still won the event with a 6.41 meter effort.
A pair of Panthers were part of the 1,500 meter run. Stella Christoforou placed second, finishing the course in 4:32.23 minutes. Mackenzie Nail took home 51st in 5:12.71 minutes. Brooke Feldmeier of Ole Miss won the 1,500 meters at 4:31.56 meters.
Georgia State finished second, 14th, and 21st in the 100 meter hurdles. Allyson Goff's second place outing was timed in 14.30 seconds. Livingstone's 15.21 was enough for 14th and Carole Idolphine's 16.15 second time placed her in 21st. Western Carolina's Xaviera Bass won the event with a 14.17.
In the women's 400 meter dash, the Panthers' Jasmyne Robinson ended with a 16th place finish at 57.88 seconds. Ashlan Rosier timed in at 59.01 seconds–for 21st place. Lance Clarke was not participating with a school, but won it with a 54.44 second outing.
As part of the women's 100 meters, Brewer and Gilbert finished tied for fifth at 11.90 seconds. Goff placed 27th at 12.79 seconds and Reid was at 13.70 seconds for 32nd place. Tayla Carter of Western Carolina won the event at 11.61 seconds.
The attention then shifted to the long jump that saw Nylah Chavis put in a 1.66 meter effort for sixth place. Maya Pressley, unattached to any school, had the highest jump at 1.79 meters, winning the competition.
Idolphine took home sixth in the 400 meter hurdles with a 1:02.93 minute performance. Ajoke Odumosu, also unattached to any school, finished first at 1:00.60.
In the women's 200 meter dash, Brewer placed fourth, finishing her course in 24.13 seconds. Gilbert placed eighth with a 24.45 meter outing. Reid's 25.70 finish earned her 30th while Goff's 25.91 and Rosier's 25.93 earned the Panther pair 32nd and 33rd, respectively. Lanece Clarke, unaffiliated with a school won the 200 meters in 23.54 seconds.
Idolphine, Rosier, Robinson, and Tyler Watson netted Georgia State a sixth-place finish in 3:56.55 minutes in the 4×400 meter relay. Jazmyne Taylor, Ama Larbi, Domonique Hall, and Christina Pensock took home the top spot for host school Georgia Tech in 3:44.47 minutes.
In addition, the Panthers also participated in the Raleigh Relays at North Carolina State. Hannah Stefanoff placed fifth out of a field of 76 runners, finishing in 17:14.96 minutes. Jennifer Rubel placed 19th at 17:31. Niamh Kearney earned an 11th-place, 3,000 meter steeplechase finish at 10:53.64 minutes and Nuria Ramirez placed 16th at 11:03.86.
Georgia State's next meet will be this upcoming weekend as part of the Florida Relays in Gainesville, Florida.