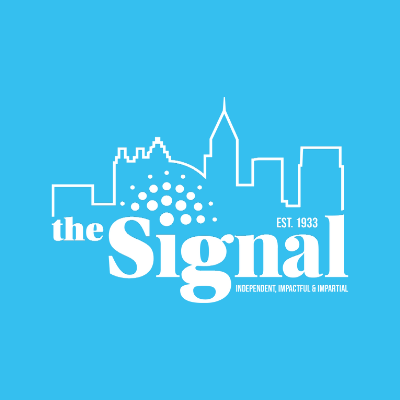 This past Sunday, students were greeted back to campus with a chance to make friends and hang out at this year's Panther Welcome Block Party.
Along Gilmer St. and Hurt Park, various tents lined the street with meet and greets, competitions and games.
Students took advantage of the free food as most of us walked throughout the party with Willy's chips and salsa. Stopping at the different booths, some attendees picked up quite a lot of free paraphernalia along the way.
Freshmen fresh out of convocation wore their Georgia State medals as they took part in one of their first of many campus events.
Jake Durham, resident assistant at Patton Hall, was there as an agent for University Housing.
"It's a great introduction to Georgia State life. I'm here to bring students together and have a good time," he said.
Since the Block Party was right after convocation, many freshmen students gathered in Hurt Park for an afternoon of meeting other students and campus personnel.
"I made friends here during my freshman year, so I try to encourage my residents to attend," Durham said.
One of the purposes of this event was to provide an opportunity for students, new and old, to gain a better understanding of different campus organizations.
The director of the Distinguished Speaker Series, Mary Oguoma-Richards, was engaging with students and informing us about some of the new opportunities that Campus Events will be bringing to the new academic year.
"I'm going to be bringing a more diverse set of speakers which will represent our student body more," Oguoma-Richards said.
In the center of Hurt Park were tables designated for getting autographs from the Georgia State athletic teams, taking selfies with Pounce and catching Miss Georgia State mingling with other students.
Kicking off the semester at the block party was a great way to get back to campus and get excited for all the events to come.