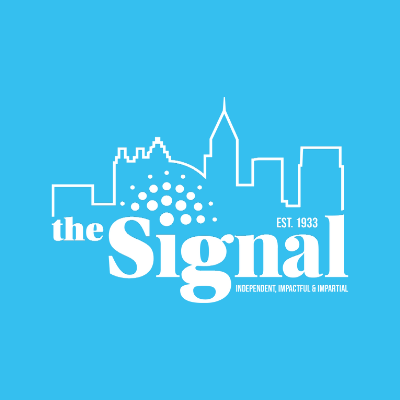 July 27
Monday Driver
A Georgia State student was involved in a traffic accident in the G Parking Deck. The student claimed to be backing up to exit when the vehicle made contact with another parked car. The owner of the struck vehicle arrived shortly after the Georgia State University Police Department (GSUPD) arrived. The second vehicle sustained minor damage to the front right bumper. No injuries were reported.
July 28
Cop-Blockers
An arrest was made between Courtland Street and Gilmer Street when Parking Enforcement saw a black male taking money out of a coin box with a wire hanger. The crime occurred in a parking lot on John Wesley Dobbs, and the offender was found with a crack pipe and small bills. In custody, he became physically combative with GSUPD, hurting his head in the process. The officers later restrained him, and transported him to Fulton County jail and then to Grady Hospital without further incident. The offender was charged with larceny theft and obstruction of police.
July 29
This is for my country!
An arrest was made at 10 Park Place's second floor lobby. Two females were detained in the second floor women's restroom by Grady Hospital's Security after a Grady staff member was assaulted by them near the elevators. One offender attempted to swallow unidentified pills and was placed in police custody after being transported to Grady Hospital for evaluation. Both females were charged with simple assault, battery and terroristic threats.
July 30
Have you seen me?
A missing man was found at the Urban Life Building after being reported missing on July 28, 2015. GSUPD watched the unidentified black male leave the Urban Life building and sit at Plaza Level. He claimed to be a student after he saw law enforcement. He then told them he was going in to use the restroom. The subject had no identification. GSUPD remained with him until he was released into familial custody.
What are you doing here?
A criminal trespass warning was issued to a non-Georgia State student at the University Lofts at 3:22 pm for a possible fight taking place. The non-Georgia State student was found injured with her boyfriend, a Georgia State student. The boyfriend claimed she threw his phone and broke the screen, which started a physical altercation. The fight was heard by the Resident Assistant on duty and efforts were made to separate and restrain the two. The non-Georgia State student entered the Lofts without willfully providing proper check-in materials and was issued a criminal trespass notice. She left without further incident.