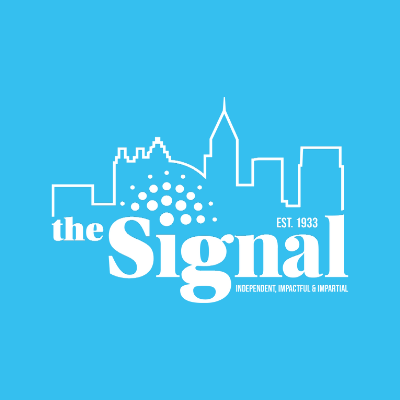 Georgia State redshirt junior guard Kevin Ware became the subject of much media conversation after NBA star Paul George injured his leg at the USA Basketball Showcase in Las Vegas. It was compared in many ways to a similar injury Ware sustained in 2013 and has led to renewed debate over professional athletes playing internationally. Ware says that despite the risk, he would want to play for Team USA.
"I think it is an honor to get to play for your country, and I hope to get the opportunity some day," Ware said in an interview with The Signal. "Injuries can happen in so many different ways. It could have happened in a pick-up game of basketball. You just never know. It is one of those unfortunate things that just happen."
Most fans of college basketball know of what happened during last year's NCAA Tournament when Ware, at the time playing for eventual national champion Louisville, fell down in an awkward position and suffered a compound fracture in his right leg in the first half of an Elite Eight game against Duke. George's injury reminded many fans and media of Ware's and had people wondering about the future of NBA players in international competitions, such as the Olympics and the upcoming FIBA World Cup.
"We live in a great country, and to play for Team USA and to have the American flag on your jersey is something very few ever get the opportunity to do," Ware said.
NBA owners, most notably Dallas Mavericks owner Mark Cuban, have been very vocal as of late in the push to revert USA Basketball to an amateur team of college athletes. Pacers team president Larry Bird said that George's injury could have happened at any place and any time.
"Everyone is entitled to their own opinion and I respect that," Ware said. "Again, I would love the opportunity to play for Team USA. If one day the opportunity presents itself, I would cherish the chance."
The injury occurred in the fourth quarter of the USA Basketball Showcase with over nine minutes left with the White Team leading the Blue Team 81-71. James Harden, playing for the White Team, caught a pass on a fastbreak play and was defended by George, playing for the Blue Team, who landed against the backboard out of bounds and injured his right leg. The rest of his Team USA teammates were visibly upset at what had happened and the remainder of the game was cancelled as George was carried off the court on a stretcher.
"Honestly, I couldn't believe it was happening," Ware said. "I had been watching the game and then stepped out of the room. When I came back, I saw it and had to step out again. I felt really bad for him as he is a tremendous player."
Even though Ware has also been interviewed by other media outlets including NBC Sports Radio, CBS Sports Radio, and NBC's The Today Show, he says the influx of messages into his cell phone began streaming in shortly after George's injury that Friday night.
"I had so many people calling and texting me that I finally had to turn my phone onto 'do not disturb' so I could try and get some sleep since we had a scrimmage on Saturday," Ware said.
Shortly after the injury occurred, Ware tweeted out the message "Minor setback for a major comeback PG". Shortly afterwards, George tweeted out his own message, where he thanked everyone for their messages of inspiration. Panthers head coach Ron Hunter tweeted that he spoke to Ware that night, but he says that since the injury that he has not heard back from George, who had successful surgery on his leg but is expected to miss the entire 2014-15 NBA season.
"I have not heard anything back and really did not expect to at this time," Ware said. "When the time is right, I will try to reach out to him and just to let him know that everything will be okay. God has a plan for all of us and, right now, part of that plan is to take some time off from basketball. I have no doubt that he will be back and stronger than he ever was."