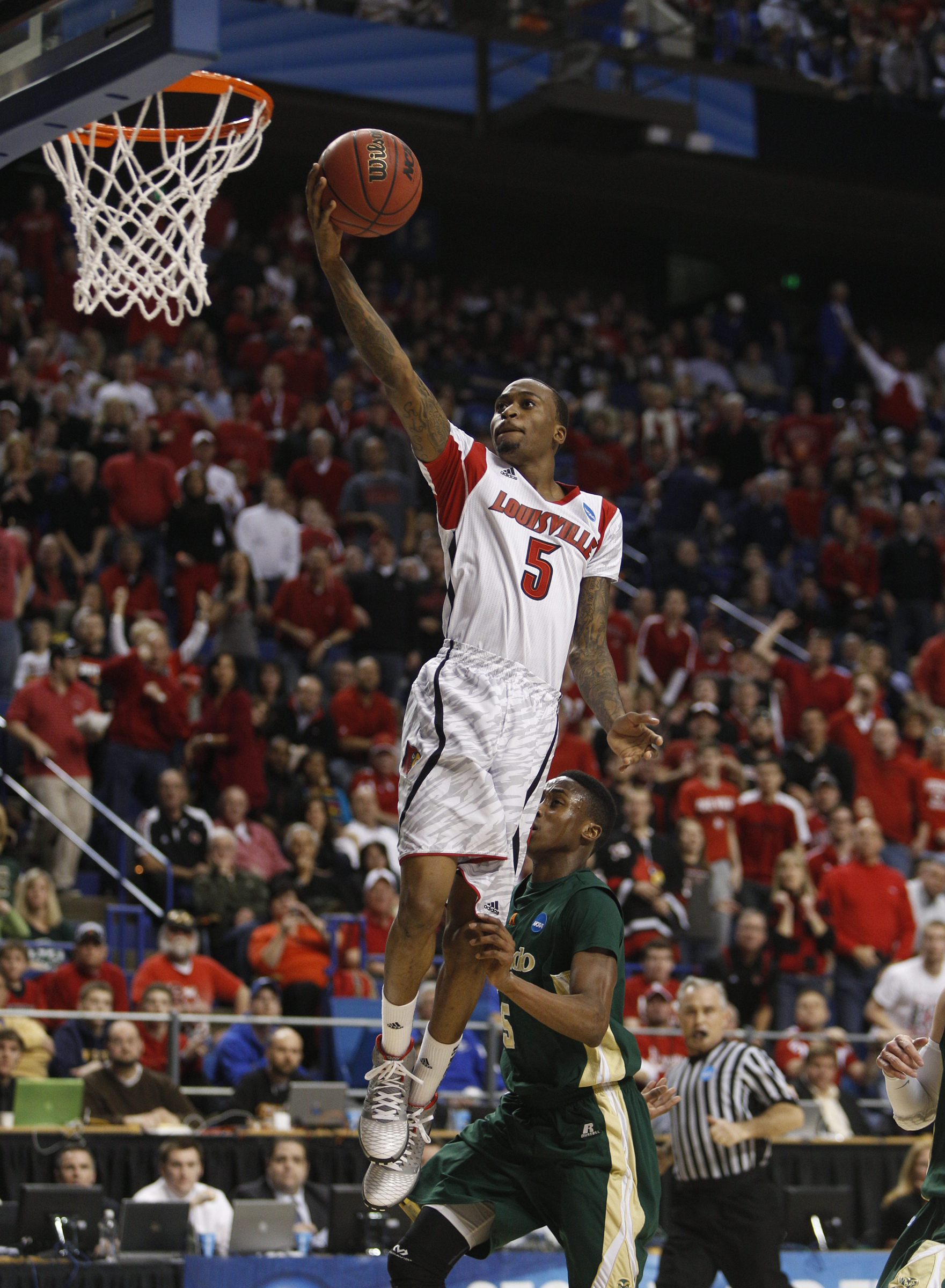 Former Louisville guard Kevin Ware is eligible for the 2014-15 Georgia State college basketball season after his waiver for immediate eligibility was approved Thursday by the NCAA, according to the AJC.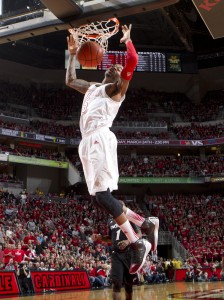 Ware announced he would be transferring from Louisville on March 29, the day after Louisville lost to Kentucky in the Sweet 16 of the NCAA men's basketball tournament. Ware committed to Georgia State in April during a visit.
"I want basketball players, guys who are going to play three, four different positions, and that's what he can do," Hunter said in an interview with The Signal last April about Ware.
Ware is famous for a terrible injury he sustained in the 2013 men's basketball tournament where be broke his leg on a 3-point shot. He missed the last few games of the Louisville's National Championship run in Atlanta, but then only played nine games of the 2013-14 season after sustaining another injury.
Ware is 6-2, 175 pounds and averaged 3.1 points per game at Louisville. In the 2013 season, Ware scored 167 points shooting 45 percent from the floor, 41 percent from 3-point range.
Ware has two seasons of eligibility remaining.
Ware's approval mirrors that of Georgia State guard Ryan Harrow who transferred in 2013 from Kentucky to be closer to his father who had a stroke. His family resides in College Park, Georgia.
"I think the big thing—well for me and Kevin—we're home," Harrow said in an interview with The Signal last April.
Harrow called Ware a "slasher" who's able to create his own shot who will compliment R.J. and Harrow well.
"I think he saw how I did it coming from Kentucky and doing so well this year," Harrow said, "he feels like he can come in and help us out any way."
Ware is one of a few transfers who committed this offseason to Georgia State. Others include former Indiana forward Jeremy Hollowell and recently-committed Isaiah Williams from Samford.
Georgia State had one of its best seasons in recent history becoming the 2013-14 outright Sun Belt champions, the runner-up in the 2014 Sun Belt basketball tournament and played in the first round of the 2014 NIT postseason tournament.