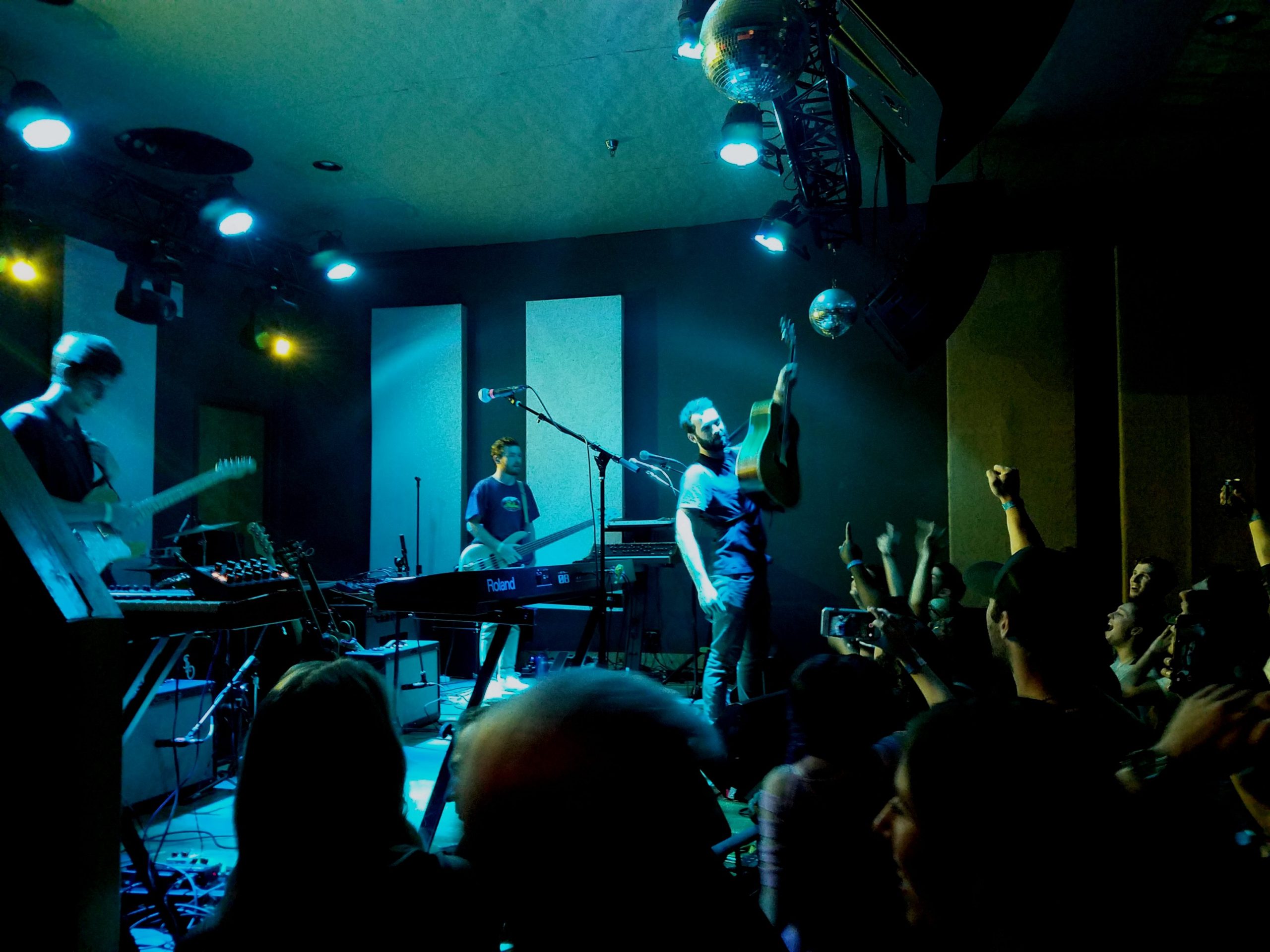 Athens-based "nice-guy" rock band Walden made a stop in Little 5 Points to open a Friday the 13th show for Stop Light Observations at Aisle 5.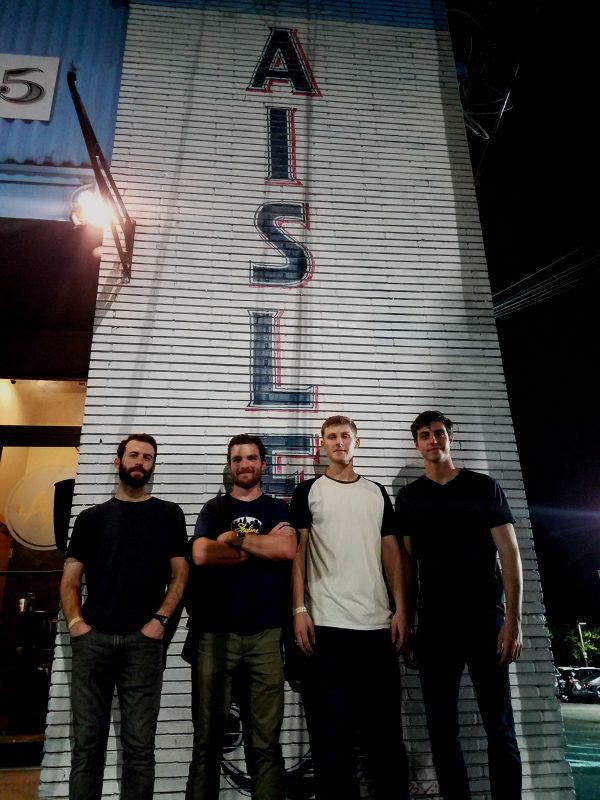 Though the concert lacked its spooky edge, the four friends delivered an energetic performance, engaging the intimate audience with crowd pleasers like "Fool's Gold" off their 2016 self-titled album.
The lights in the venue seemed to dance in rhythm with the crowd as everyone sang along. Lead guitarist Richard Becker was front and center with vocals but keyboardist Eric Hangartner had his time to shine with a few songs as well.
You can hear the rock influences in their sound, but with an alternative splash. There's a solid middle ground between the two genres that Walden resides in.
Before Jamie de Lange (bass guitar), Andrew Mendel (drums), Eric Hangartner (keyboard) and Richard Becker (vocals and guitar) took the stage to inject the audience with their laid-back and novel take on rock n' roll, they spoke with The Signal about the band's foundation and ultimate aspirations.
How do you think you've developed as a band in the last few years?
[Andrew]: This is actually our third year living in a house together in Athens. Before then, that was kind of our big goal… We we're like, we're gonna live together. When Nick comes up to school at UGA, we're gonna get a house together. So we did it. And I think that's when we really hit our stride—because being able to practice when everyone just has 30 minutes, ya know… When everyone lives in the same place it's so much easier to get together and write songs… You can stay up until 3 a.m. writing songs. So the past two years in our garage in Athens have been just honing that sound and getting like a catalog of original music ready to play.
What do you think is your favorite part about performing live?
[Eric]: I think there's two parts. One is like personal part and one is an interpersonal part. And the personal thing is like, we all have the need to play music for people because it's what we love to do and when you love something you want to share it with other people. And we write songs that we're really passionate about and we want to share the messages. But then on the other hand, the interpersonal part of it is the fact that it's really cool to be able to help put on a night when everyone comes together to have fun a good time. And we love to be able to be the four people that create a night like this. No one's thinking about work or school or whatever's coming the next day. We just want to continue to keep creating really fun nights and atmospheres for people that come to our shows.
Can you talk a little more about your mission to strip down the stigmas associated with rock n' roll? What type of stereotypes do you aim to rid of and what message are you trying to push?
[Richard]: I think what's special about Walden is that we kind of just push ourselves and want people to push us as just normal guys… Not like, grungy rock n' roll stars or something like that. And I think rock n' roll has developed a stigma over time—and rock in itself has evolved over time. And we kind of want to portray just four normal dudes just having a good time playing music and like, anyone can do that if you really want. It's tangible. It's not like something so far-fetched.
Do you have an ultimate goal for your musical journey together as a band?
[Andrew]: I think we all have different goals. What I think is cool is that we all have a different reason we're doing this. We all have different reasons were committed and going for it. But it's always been the four of us. Never anyone more, anyone less. It's always been the four of us from the start. This is the first band that me, Eric, and Richard have ever been in. We have this plan and vision of just playing music the four of us for the rest of our lives. And however that works… if that means playing main stage Bonnaroo, awesome… If that means having some sweet national tours—and we may not be some huge, famous band—but we're still getting to do what we love with the people we love, awesome… That's really the "ultimate goal," if there is one.
What is "nice guy" rock?
[Eric]: We try to have as little ego-stroking in the band as possible. Between the four of us, we're very good at keeping each other down to earth. And I think that's a good thing. Like Andrew said, whether we're playing main stage at some big festival or whatever it may be… We want to make sure we're still treating people the same way as we would today. And we're still talking to the same people in the crowd at our shows. We want to do this to the biggest extent that we can, but we don't want to become these like, "icons" that are full of ourselves.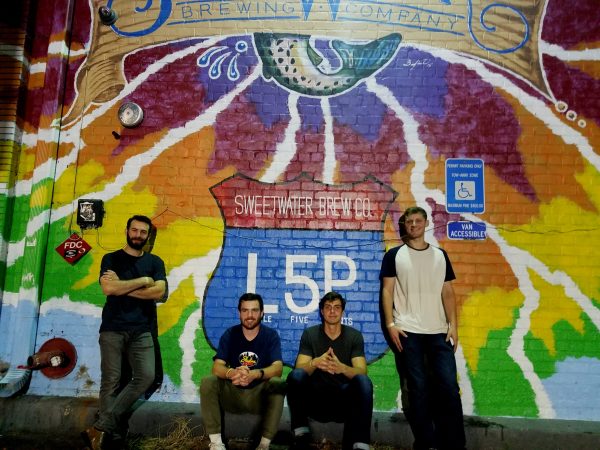 Be sure to check out Walden's music on Spotify before catching their next show on Nov. 11 at the Georgia Theatre in Athens, Georgia.