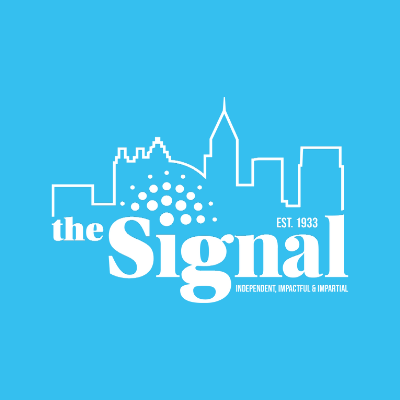 From loft-style apartments to traditional residence halls, Georgia State students can find apartments and dorms which will allow them to experience the urban sprawl of downtown Atlanta.
Below are updated fall pricing and descriptions of where students can choose to live, whether it is located on or off campus.
On-campus housing options:
The Lofts
135 Edgewood Ave. SE
Atlanta, Georgia 30303

This residence hall has 231 loft-style apartments with an average of 550 students living there per semester. All floor plans being considered, the average cost for a student to live there is $4,000 per semester.

Lofts shared bedroom options:
The shared bedroom option ranges from $2,712 – $3,554 and includes a kitchen, living area and bathrooms for 2-6 roommates.
A room with two roommates ranges between $2,930 – $3,554 with a shared bedroom and bathroom. Three roommate floor plans cost $3,364 – $4,014 with the option of a private or shared bedroom depending on price.
The five roommate floor plan for $3,536 consists of two roommates per bedroom and shared bathrooms.
A six roommate floor plan is either $2,712 for a shared bedroom or $3,688 for a private bedroom. Shared bathrooms are a part of this floor plan as well.
Lofts private bedroom options:

Private apartment floor plans are available in The Lofts as well. These consist of private bedrooms and shared bathrooms, as well as private apartments with one bedroom and one bath.
A private bedroom option is available with a shared bath. The floor plan with two roommates, both having their own bedroom and shared bathroom, costs $4,340. There is also a three bedroom floor plan, costing $4,394 and a four bedroom option costing $4,094 per semester.
Family housing is also available in The Lofts with three floor plans for families. The first is a one bedroom, one bathroom and costs $5,262 a semester.
There is also a studio-style dorm with one bathroom costing $5,044. The third is a deluxe one bedroom one bathroom floor plan, costing families $5,478 per semester.
Extra information:
The Lofts doesn't require a meal-plan; each room is furnished with a full kitchen. Students can choose a 7-day or 5-day meal plan card if they desire to do so. Parking is available in the University Lofts deck for a monthly fee of $90.
University Commons:
141 Piedmont Ave NE

Atlanta, Georgia 30303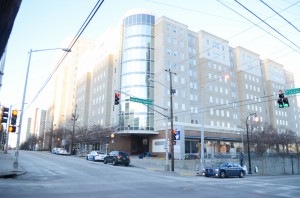 Located down the street from Piedmont North, this complex has four buildings and an average of over 2,000 students living there per semester, making it the largest residence hall on campus.
Commons shared and private options:

A three-roommate private bedroom dorm costs $4,120 – $4,448 per semester. A three-roommate shared bedroom costs $3,168 – $3,580. Both options include a shared bathroom.
Floor plans with five roommates include a private bedroom option for $3,716 and shared bedrooms for $2,712 per semester.
These apartment-style rooms have fully furnished kitchens, living areas and bedrooms. Meal plans are optional here, and an attached parking garage is accessible to students for $400 per semester.
Patton Hall:
The floor plans at Patton are not apartment-style, but feature a bedroom and bathroom in suite. There is a study lounge on each floor and an onsite dining hall. In addition to the dining hall, meal plan recipients can eat at the dining facility located in Piedmont North.
The floor plan features one private bedroom ($3,188) and a shared bedroom ($2,158) joined by a shared bathroom. The rooms come with a bed, desks and a closet. The meal plan is required for $1,863 a semester.

Parking is also available for Patton Hall residences in the University Lofts deck for $90 per month.
Piedmont North:
175 Piedmont Ave NE

Atlanta, Georgia 30303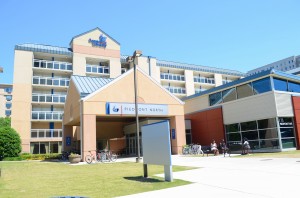 Piedmont North has two buildings—A and B' and provides a residence hall lifestyle for an average of 1,100 residents each semester. Similar to Patton, rooms feature a bedroom and bathroom in each floor plan. This residence hall is located furthest away from all classroom buildings, but is only a 10-15 minute walk with Panther shuttles available.
Students have a choice of double occupancy rooms, ranging from $2,364 – $3,412. There is also a triple occupancy room for $1,998. Each room has its own bathroom and comes furnished with beds, desks and a wardrobe for each occupant.
A dining hall is onsite, as a meal plan is required to live at Piedmont North. A parking garage is available for students for $400 per semester.
Off-Campus Housing Options:
Downtown Atlanta and its surrounding areas offer many housing options. However, there are three that are most-talked about on campus by Georgia State students.
These are not the only apartment options, but they are conveniently located to campus.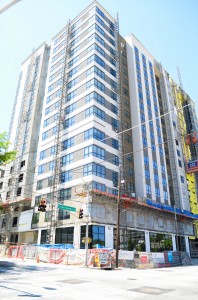 One 12 Courtland:
112 Courtland St. NE
Atlanta, Georgia 30303

One 12 Courtland is a new addition to downtown, but already is becoming a popular option with Georgia State students.
Community amenities such as pools, free tanning and study suites are some of the qualities that many students say they are attracted to.
The apartments are priced by individual leases with roommates who are responsible for their portion of the rent.
One bedroom styles are available for $965-$1180 per month. Two bedroom apartments range from $800-$965 per person. There is also a three bedroom, three bathroom floor plan for $915 per person.
Four bedroom plans cost $775 – $870, with most floor plans having four bathrooms.
One 12 prices include all inclusive amenities as well.
WestMar Student Lofts:
800 W Marietta St. NW
Atlanta, Georgia 30318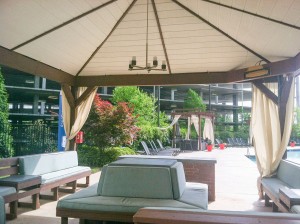 WestMar is similar in concept to One 12 Courtland with furnished roommate style apartments, individual leases and community amenities.
Additionally, Westmar offers a free shuttle bus to and from campus for Georgia State students. WestMar also has its own roommate matching service for students and other individuals.
A two bedroom, two bathroom floor plan ranges between $715 – $918 a person. There is a three bedroom floor plan for $700 a month, while four bedrooms cost $645 – $705 per roommate.
Individual amenities are a flat-rate of $85 a month per resident.
Pencil Factory Flats:
349 Decatur St SE
Atlanta, Georgia 30312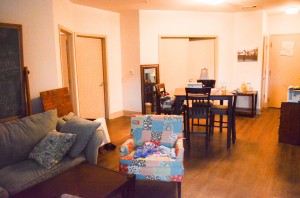 The Pencil Factory Flats feature studio and multiple bedroom apartments. All apartments come with stainless steal appliances, walk-in closets and hardwood/concrete flooring. Attached to the complex are several restaurants, salons and a comedy club.
Studio floor plans cost an average of $1,046 per month for 625-769 square feet. There are several one-bedroom floor plans ranging $1,028 – $1,595 depending on the square footage desired.
A roommate style apartment offers two and three bedroom floor plans with multiple bathrooms. A two bedroom floor plan is $1,378 – $1,812 and three bedrooms range between $1,918 – $2,273.
Most of Pencil Factory Flats offer a patio or balcony depending on availability.