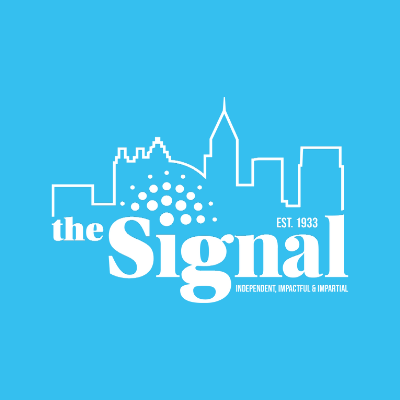 Georgia State football is in a state of permanent change. They have changed coaches (Bill Curry to Trent Miles), conferences (Colonial Athletic Association to Sun Belt), and divisions (Football Championship to Football Bowl Subdivision). And now, to complete the transformation, is a new set of uniforms.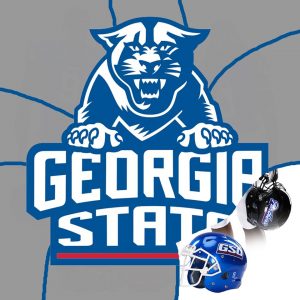 The reveal of these uniforms has been a unique experience. Georgia State teamed with the new social media startup Tagboard.com to help unveil the uniforms through a quasi-contest. On the Georgia State Athletics website, there is a puzzle board, and starting earlier today at 1 p.m. a piece of that puzzle was removed, showing a piece of the new uniforms.
This process could be sped up. The more fan involvement, the more pieces that would be shown.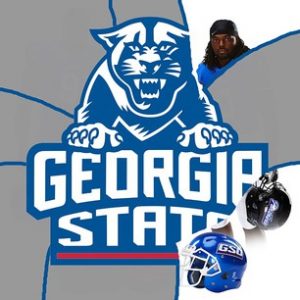 The basic premise was to release a new piece of the uniform at certain times through out the day. For example, after the 1 p.m. reveal on Facebook, a second piece was unveiled on Instragram at 2 p.m.: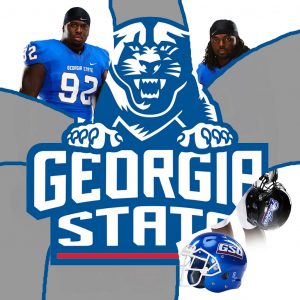 And then the third piece on Twitter at 3 p.m.: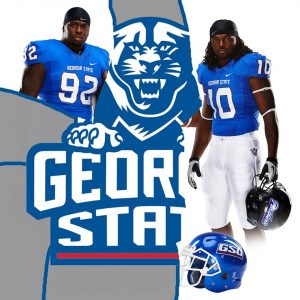 Fourth piece on Facebook at 4 p.m.: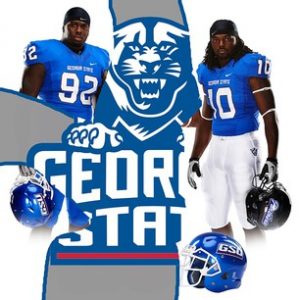 The fan-driven special fifth piece, released at 4:40 p.m. on Instagram: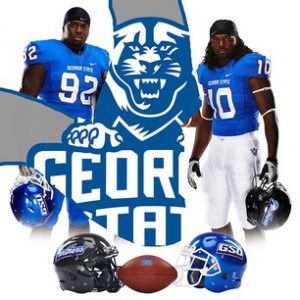 And the sixth and final piece for Thursday, unmasked at 5 p.m. sharp on Instagram:
There are still three pieces waiting to be torn away, starting early Friday morning. The first piece will be revealed at 9 a.m. on Twitter; the second piece as 10 a.m. on Facebook; and the ninth and final uniform piece will be revealed at 11 a.m. on the video social media site Vine.